Please follow and like us:
Andhra Pradesh Current Affairs-Jan 13, 2023
1-The state government's decision banning public gatherings on roads was postponed by the Andhra Pradesh High Court on Thursday till January 23.
A division bench passed an interim decision suspending Government Order (GO) number 1 after hearing a petition that contested the prohibition and requested that the government submit a response. The hearing was then postponed until January 20.
On January 2, the government issued a directive (GO) prohibiting public gatherings near roadways and on their sides.
The injunction was issued in response to a stampede that occurred on December 28 at Kandukur in the Nellore district during a roadshow by TDP President and former Chief Minister N. Chandrababu Naidu. Eight people had perished in the tragedy, including two ladies.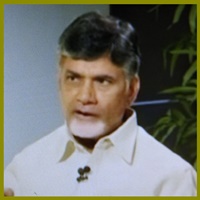 Andhra Pradesh Current Affairs
2-Somesh Kumar, a senior IAS officer who lost his position as Telangana's Chief Secretary after the High Court invalidated his appointment there, arrived in Amaravati on Thursday to begin a new assignment in Andhra Pradesh.
3-After Adnan Sami criticised Chief Minister Y.S. Jagan Mohan Reddy for the Telugu flag flying high message on "RRR," which won a Golden Globe, an Andhra Pradesh minister retaliated against the musician.
Gudivada Amarnath, the minister of industries, infrastructure, and information technology, told Adnan Sami that he is not the right person to judge their level of patriotism.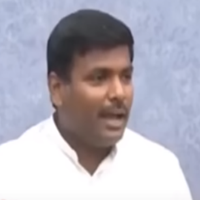 Andhra Pradesh Current Affairs
4-On Wednesday, a court in Andhra Pradesh ordered police to file a complaint against Ambati Rambabu, the state's irrigation minister, for selling tickets under the guise of the YSR Sankranti Lucky Draw.
On the basis of a petition filed by a Jana Sena Party representative, a court in Guntur issued the ruling (JSP). After the police did not respond to his complaint, the petitioner sought the court.
On Wednesday, Y.S. Jagan Mohan Reddy, the chief minister of Andhra Pradesh, disbursed Rs 395 crore under the Jagananna Thodu programme for interest-free loans.
3.95 lakh small-time dealers and artisans would receive Rs 10,000 apiece as part of this programme to help them become self-sufficient.
6-Y.S. Jagan Mohan Reddy, the chief minister of Andhra Pradesh, has gave Rs 15.17 crore for the repayment of interest to help 13.28 lakh beneficiaries who have promptly repaid loans during the past six months.
Andhra Pradesh Current Affairs
7- AP The fact that the state has granted 15,31,347 recipients interest-free loans totaling Rs 2,406 crore is something to be proud of, according to CM Jagan Mohan Reddy. Up to 8,74,745 merchants and artisans have immediately repaid their debts and have integrated themselves into the plan.
8- A. Santhi Kumari, an Senior IAS officer, was named Telangana's Chief Secretary on Wednesday, one day after the Telangana High Court's order caused the Union Department of Personnel and Training (DoPT) to transfer the current Chief Secretary Somesh Kumar to Andhra Pradesh.
9-Andhra Pradesh Chief Minister Y.S. Jagan Mohan Reddy declared that the Telugu flag was flying proudly after the blockbuster film "RRR" won a Golden Globe.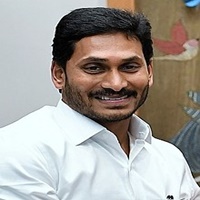 He congratulated M.M. Keeravani, S.S. Rajamouli, Junior NTR, Ram Charan, and the entire "RRR" crew on winning the prize for the best original song for "Naatu Naatu" on behalf of the people of Andhra Pradesh.
Andhra Pradesh Current Affairs
10 – Keeravani, Rajamouli, and the entire "RRR" crew received congratulations from Union Minister for Tourism and Culture G. Kishan Reddy. He described it as a tribute to our ethnic beats and folk music.
11-M. Venkaiah Naidu, a former vice president, thanked the cast and crew of "RRR" on winning the Golden Globe for Best Original Song on Wednesday, calling it "a cause of pride for all Telugu people."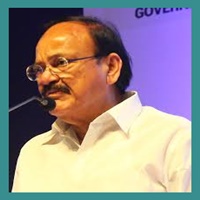 12- N. Chandrababu Naidu, the president of the Telugu Desam Party (TDP) and a former chief minister of Andhra Pradesh, also expressed his congratulations to the RRR film's crew.
He expressed his excitement over the award for "RRR" and offered his congratulations to the film's music director Keeravani and director S.S. Rajamouli.
For more, Andhra Pradesh Current Affairs, click here
For video news of India and the world, click here
Please follow and like us: