Please follow and like us:
One Liner Current Affairs- Jan 14, 2023
1- On the first day of the ICC U19 Women's T20 World Cup, Benoni (South Africa), India defeated hosts South Africa by seven wickets thanks to brilliant performances from opening batters Shafali Verma (45) and Shweta Sehrawat (92 not out).
2-The release of a grand jury report about former US President Donald Trump's alleged involvement in possible election tampering will be the subject of arguments later this month in Georgia, and the judge there may be forced to uphold the jury's decision. This could be fatal for Trump's bid for the presidency in 2024.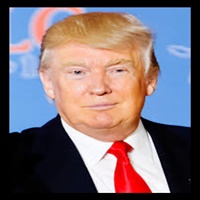 3-In a joint operation, the Delhi Police and the airlines' vigilance divisions at the IGI airport detained eight loaders who were employed by ground handling companies for stealing expensive items including cash, jewellery, and electronics from passengers' luggage.
One Liner Current Affairs
4-In a case involving the seizure of significant quantities of electrical and electronic items, tools, chemical apparatus, and containers used in the manufacture of bombs and IEDs from the hideout of the JMB operatives, a special NIA court in Bengaluru sentenced four members of the banned organisation Jamaat-ul-Mujahideen Bangladesh (JMB) to seven years of rigorous imprisonment.
5-Pushpa Kamal Dahal aka 'Prachanda', the prime minister of Nepal, has announced that he will shortly travel to India.
At the Prime Minister's home in Kathmandu on Saturday, Prachanda spoke with a few editors and journalists and said that his first foreign journey will start in India and that plans were being prepared for it.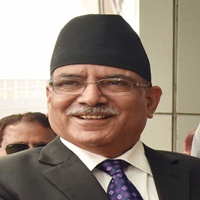 One Liner Current Affairs
6-Prime Minister-elect Prachanda travelled to Beijing earlier in 2008 on his first international trip, when he attended the Olympic Games' opening ceremony. He had travelled to New Delhi afterwards.
7-FIFA confirmed that it had initiated disciplinary action against Argentina owing to possible rule violations during their match against France in the FIFA World Cup final last month.
8-According to a media report, authorities have declared that Covid had claimed around 60,000 lives in China over the course of the previous five weeks.
After unexpectedly releasing its zero-Covid limits in December of last year, China is currently seeing a significant wave of the virus, with several big cities reporting between 70% and 90% of their populations have been infected, according to The Guardian.
One Liner Current Affairs
9-On Saturday, a 493-page letter requesting information about how central funds for the Prime Minister Awas Yojana (PMAY) initiative were used was delivered to the West Bengal government.
10-As Real Madrid gets ready for Sunday's Spanish Super Cup final against FC Barcelona, coach Carlo Ancelotti insists his team will never get tired of winning championships.
11-A stampede that occurred on Saturday at the Makar Mela in the Cuttack district resulted in at least one death and eight injuries, four of which are serious, according to the police.
One Liner Current Affairs
12- Team IPL Andy Flower, head coach of the Lucknow Supergiants, recalled his first encounter with KL Rahul on Saturday and praised the slick right-handed hitter as a top contender to captain the Indian cricket team.
Rahul has led India on numerous times in a variety of forms in Rohit Sharma's absence, with mixed results.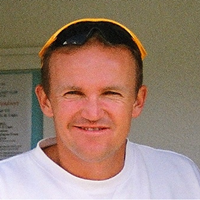 13-The seventh Armed Forces Veterans' Day was observed around the nation on Saturday as a sign of gratitude for the ex-selfless servicemen's service, their sacrifices for the country, and their support for the families of the brave (Jan 14).
14-Punjab Chief Minister Bhagwant Mann requested on Saturday that the administration make sure that domestic flights be restarted by the end of March from the Adampur airport in the Jalandhar region.
15-A workshop was damaged on Saturday when an avalanche struck Sonamarg's Sarbal neighbourhood in the Ganderbal region of Jammu & Kashmir.
For more, One Liner Current Affairs, click here
Please follow and like us: