Please follow and like us:
Andhra Pradesh Current Affairs- January 1, 2023
While Andhra Pradesh assembly elections and Lok Sabha elections are both slated for 2024, political adversaries will likely start preparing for the main fight and rethinking their strategy in 2023.
2-The large crowds who attended Chandrababu Naidu's rallies for the TDP's "Badude Badudu" and "Idhem Kharma Mana Rashtraniki" have already heated up the political climate in the state and boosted the demoralised cadre's spirits.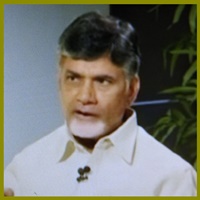 Andhra Pradesh Current Affairs
While "Idhem Kharma Mana Rashtraniki" targets YSRCP over what TDP calls bad governance, law and order issues, repression by ruling party leaders, financial crisis, unemployment, lack of development, and reversal of decisions made by the previous state government, "Badude Badudu" is against rising taxes, power prices, and RTC bus fares.
Nara Lokesh, the TDP general secretary, will spend 400 days campaigning throughout the whole state of Andhra Pradesh, from Kuppam to Ichchapuram.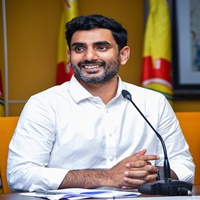 A few months before the elections, in February 2024, the padyatra is anticipated to last. Out of the 175 Assembly districts in the state, Nara Lokesh hopes to represent 100 of them.
4-According to the TDP, the "Yuva Galam" or "youth's voice" campaign would encourage young people to get involved in shaping the agenda and to use their voices to express their ideas and demand change.
Andhra Pradesh Current Affairs
5-Y. S. Rajasekhara Reddy began the tradition of padyatra in unbroken Andhra Pradesh in 2003 by walking 1,470 kilometres. In 2004, he guided the Congress to victory.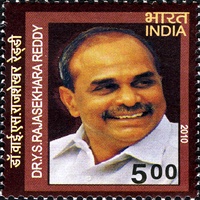 6-Y. S. Jagan Mohan Reddy, who founded the YSRCP in 2011 after quitting the Congress, carried on his late father's legacy by engaging in a 3,648-kilometer padyatra in 2017–18, which helped the YSRCP win the 2019 election.
7-The YSRCP won 151 seats in the 175-member Assembly and 22 out of 25 seats in the Lok Sabha, demonstrating the Y. S. Jagan Mohan Reddy wave. Since then, the party has solidified its dominance by triumphing in every municipal and local body elections.
Andhra Pradesh Current Affairs
8-The YSRCP administration has made a point of crediting a staggering Rs 1.75 lakh crore straight to the bank accounts of those who benefited from various social programmes. It also brought about reforms in the health and education fields.
9-The decision A mass-contact initiative called "Gadapa Gadapaku Mana Prabhutvam" has also been introduced by the YSRCP. In accordance with this policy, MLAs and other local public representatives go door-to-door to talk to individuals about welfare programmes.
10- Pawan Kalyan, the leader of the JSP (Jana Sena Party), recently showcased a vehicle created especially for the campaign. A "Varahi" that is prepared for the electoral fight.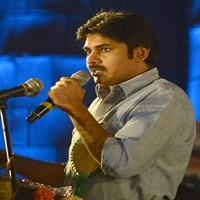 11-The TDP-BJP-JSP combination is something that star Pawan Kalyan wants, who supported the TDP-BJP alliance in 2014,.
For more, Andhra Pradesh Current Affairs, click here
For video news of India and the world, click here
Please follow and like us: