Please follow and like us:
Current Affairs for various competitive examinations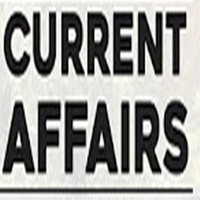 Welcome to Current Affairs section.
These are written mainly for aspirants of Banking, SSC, IBPS, or competitive exams like UPSC,  APPSC, TSPSC, TNPSC, IAS,  RRB State Level Public Service Commission, and other exams.
Current Affairs bits help in the last minute preparation for various exams.
Current Affairs One-Liners help a lot.
Watch below some of Current Affairs- One-Liners
Find Latest Current Affairs 2017
---
1-Dangal actress Zaira Wasim has complained of in-flight molestation while she was on a flight from Delhi to Mumbai.
---
2-NCW- The National Commission for Women; SEBI- Securities and Exchange Board of India
---
3-Turkish President Recep Tayyip Erdogan has described Israel as a terrorist state.
---
4- Air India is seeking loan worth over Rs 1,100 crore to modify two Boeing aircraft planes for ferrying VVIPs.
---
5-RBI has launched an SMS campaign and a 'missed-call' helpline against prize frauds.
---
6-Hollywood star Angelina Jolie turned to acting to pay her mother's bills
---
7- Suranga Lakmal took a four-wicket haul as Sri Lanka bowled out India for a mere 112 runs in the first One-Day International (ODI), being played at the Himachal Pradesh Cricket Association Stadium in Dharamsala.
---
8-The Union Health Ministry has launched a 15-day nationwide door-to-door campaign to eradicate tuberculosis (TB) on the lines of polio.
---
9-Google though its latest Google Maps updates will give users live guidance and interactive real-time notifications during their journey.
---
10-Apart from 'Poke', Facebook users can send a wink, a high-five, a hug and a wave very soon.
---
11-Cricketer Jasprit Bumrah's missing grandfather Santok Singh was found dead in Ahmedabad.
---
12- Telecom major Airtel to provide mobile connectivity in 2,100 uncovered villages and national highways in the northeastern states.
---
13-Opener Upul Tharanga (49) helped Sri Lanka defeating India by seven wickets in the first One-day International (ODI) at the Himachal Pradesh Cricket Association Stadium in Dharmasala.
---
14- Veteran actor Dilip Kumar has been turning 95 on Monday. He has been treated for mild pneumonia.
---
15- All-rounder Shakib Al Hasan is Bangladesh's new Test captain.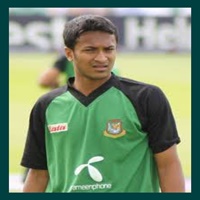 ---
16-Actress Suchitra Pillai is ecstatic about the recognition after she won the Best Lead Actress honor at the Milan International Filmmaker Festival.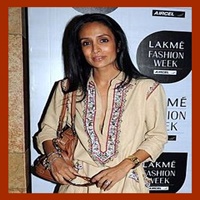 ---
17-Britain's Department for Education (DfE) has been planning two-year university degree
---
18-The International Campaign to Abolish Nuclear Weapons (ICAN) will accept the 2017 Nobel Peace Prize in Oslo for promoting a treaty-based prohibition on nuclear weapons.
---
19-Indian, Bangladeshi delegations will participate in 1971 war victory celebrations in the name of Vijay Diwas celebration.
---
20-The Odisha government has announced a Rs 10 lakh cash prize for each Indian hockey player that won the bronze medal defeating Germany in the Hockey World League final at Kalinga Stadium in Bhubaneswar.
---
21-Afghan President Mohammad Ashraf Ghani has inaugurated the construction of Qaisar-Laman highway.
---
22- Argentine football legend Diego Maradona has arrived in Kolkata on a three-day visit.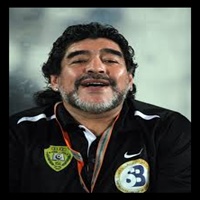 ---
23-A direct train between Sikar town and national capital Delhi has been planned to boost tourism in the Shekhawati region of Rajasthan.
---
24- The defending champion Australia defeated Argentina 2-1 to win the title in the Hockey World League (HWL) Final at the Kalinga Stadium in Bhubaneswar.
---
Also, watch more current affairs here
Watch GK/General Awareness/ General Studies for here 
Please follow and like us: