Please follow and like us:
---
Current Affairs for various competitive examinations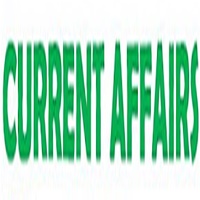 Welcome to Current Affairs section.
These are written mainly for aspirants of Banking, SSC, IBPS, or competitive exams like UPSC,  APPSC, TSPSC, TNPSC, IAS,  RRB State Level Public Service Commission, and other exams.
Current Affairs bits help in the last minute preparation for various exams.
Current Affairs One-Liners help a lot.
Watch below some of Current Affairs- One-Liners
Find Latest Current Affairs 2017
---
1-The 14th Inclusive Finance India Summit has begun in New Delhi. A book titled 'Talking financial inclusion in liberalized India: Conversations with Governors of the RBI', edited by Prof. MS Sriram was released on the occasion.
---
2-Niti Aayog has launched Atal Tinkering Lab initiative.
---
3-Governor of Punjab and Administrator U.T, VP Singh Badnore has launched the Chandigarh Smart city cards. It has been created by Chandigarh Administration in association with the Bank of India.
---
4-India is all to host 3rd Annual Meeting of Board of Governors of Asian Infrastructure Investment Bank.The meeting will be hosted in Mumbai.
---
5- Vice President of India Venkaiah Naidu will Inaugurate World Conference On Vedas in Delhi. It was held at the Indira Gandhi National Centre for Arts (IGNCA)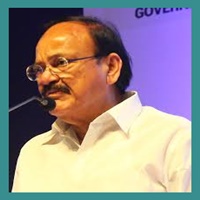 ---
6-Foreign Secretary S. Jaishankar has hosted the 4th India-Australia-Japan Trilateral meet with Japan and Australia in New Delhi.
---
7-The Eleventh World Trade Organization (WTO) Ministerial Conference (MC11) took place in Buenos Aires, Argentina.
---
8-America's Michael Jordan has been named world's highest-paid athlete ever. He is a retired basketball legend.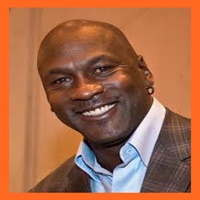 ---
9-Jammu and Kashmir Bank has launched 'sahafat finance scheme'.
---
10-The country's largest bank, State Bank of India, has launched State Bank Rewardz Scheme. State Bank Rewardz is a mobile banking app. By means of this, the customer would be able to view and redeem their reward points.
---
11-The Union Home Ministry is set to spend Rs 1,054 crore in the next two years on modernizing

a

military forces.
---
12- Andhra Pradesh Chief Minister Nara Chandrababu Naidu said his government will develop the state as an education and knowledge hub.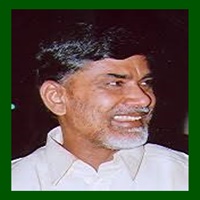 ---
13- The Chief of Naval Staff Admiral Sunil Lanba said that Navy will double aircraft fleet to 500 in next decade.
---
14- After Sikkim and Tripura, Mizoram has become the third power- surplus state in the north-east.
---
15-Oil Minister Dharmendra Pradhan has inaugurated eastern India's first Compressed Natural Gas (CNG) stations for scooters in Bhubaneswar.
---
16-Indian tennis ace Sania Mirza could go for a knee surgery and she will be missing next month's Australian Open.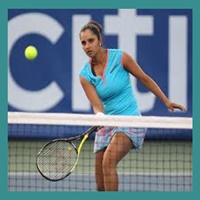 ---
17-The World Telugu Conference (WTC) began on a colorful note in Hyderabad.
---
18- A Policeman has trained his gun at Kamal Nath, former central minister and nine-time Congress MP from Chhindwara.
---
19-President Ram Nath Kovind has offered prayers at the Sangam in Allahabad and later visited the fabled 'lete hue Hanuman' temple.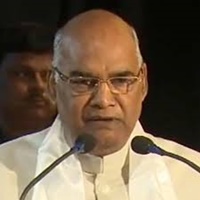 ---
20-US President Donald Trump's administration is set to stop spouses of H-1B visa holders from working.
---
21-Facebook has rolled out "Snooze" feature in News Feed to 'mute' friends.
---
22-Lebanon will hold its first parliamentary elections in nine years on May 6 next year.
---
23-Jharkhand ex-CM Madhu Koda has been sentenced three years in jail for corruption in a coal block allocation case.
---
24-Rahul Gandhi took over as the new Congress President post from his mother Sonia Gandhi.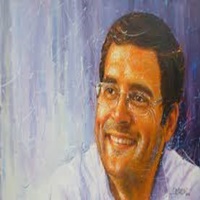 ---
25-Google Maps will alert people when they get off the bus. It will now send a push notification when the user is approaching their destination.
---
26-Centre has sanctioned 15 new rail projects for Northeast.
---
27-Indian tennis star Sania Mirza may miss Australian Open due to Knee injury.
---
28-Former South Africa paceman Makhaya Ntini's fast bowler son Thando Ntini found place in South Africa's U-19 World Cup squad.
---
29-Tripura has observed 46th Vijay Diwas. It was celebrated to commemorate the sacrifices of Indian soldiers who died in the 1971 Bangladesh Liberation War.
---
30- CJAR- Campaign for Judicial Accountability and Reforms
---
31-Union Petroleum and Natural Gas Minister Dharmendra Pradhan has inaugurated Odisha's first two Compressed Natural Gas (CNG) stations at Chandrasekharpur and Patia area of Bhubaneswar.
---
Also, watch more current affairs here
Watch GK/General Awareness/ General Studies for here 
Please follow and like us: