Please follow and like us:
---
---
Current Affairs for various competitive examinations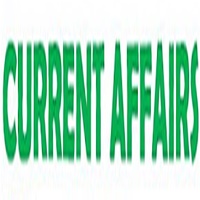 Thank You all for all for landing at the page of Current Affairs.
Current Affairs plays an important role in various competitive examinations conducted by various organizations.
Current Affairs bits help in the last minute preparation for various exams.
Current Affairs One-Liners help a lot.
Watch below some of Current Affairs- One-Liners
---
1-Lebanese Prime Minister Saad Hariri has resigned during a trip to Saudi Arabia. He said that his life was in danger.
---
2- Turkey has opened the first human-like robots factory in the central Anatolian province of Konya.
---
3-Sri Lanka, China has opened Industrial Zone Office in Hambantota
---
4-Aadhar-based biometric attendance system in all Railway zones and divisions by January 31, 2018.
---
5-Typhoon Damrey has hit lives in Vietnam
---
6-Facebook will start two features 'red envelope' and 'breaking news tag.
The former would enable users can send money to others from the platform, and the second feature can be used to make people aware of the latest happenings around them.
---
7-India's indigenous subsonic cruise missile Nirbhay is ready for the fifth trial.
---
8-DRDO chief is S. Christopher
---
9-Britain has ordered the immediate removal of offensive advertisements, anti-Pakistan slogans from cabs
---
10-The UK's House of Lords banned the children under the age of 13 joining Facebook and Twitter to keep them safe from child abuse.
---
11-The Telangana government has launched IMAGE tower as a one-stop shop for the sector at an investment of Rs 946 crore at Raidurgam in the outskirts of Hyderabad. The city of Hyderabad is going to be a key destination for animation, gaming, and visual effects industry.
---
12- IIEST- Indian Institute of Engineering Science and Technology; HNLC- Hynniewtrep National Liberation Council; INBA-The Indian National Bar Association
---
13-Poosit Supupramai of Thailand has won Defence Raya golf title
---
14-Farmers in Telangana are likely to get 24-hour power from March-April next year.
---
15- India's Shiv Kapur won the Panasonic Open India golf tournament.
---
16-Belgium's King Phillipe and Queen Mathilda have arrived in New Delhi.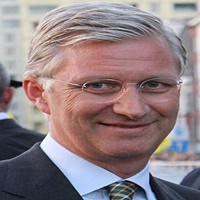 ---
17-BJP Delhi unit chief Manoj Tiwari said that his party will observe November 8 as Anti-Black Money Day
---
18-Prime Minister Narendra Modi will visit Chennai on Monday morning to participate in the 75th-anniversary celebrations of the Daily Thanthi newspaper
---
19-Former Uttar Pradesh Chief Minister Narayan Dutt Tiwari has been put on life support system after his health deteriorated.
---
20- Defence Minister Nirmala Sitharaman has visited a forward army post in Arunachal Pradesh and an Indian Air Force (IAF) base in Assam
---
21-Kamal Haasan has confirmed the launch of the party, to launch a mobile app on Nov 7, his 63rd birthday.
---
22-Julia Goerges of Germany won WTA Elite Trophy defeating CoCo Vandeweghe of the US in the final of the Hengqin Life WTA Elite Trophy Zhuhai tennis tournament.
---
Watch more current affairs here
Watch GK/General Awareness/ General Studies for here 
Please follow and like us: