Please follow and like us:
---
---
Current Affairs for various competitive examinations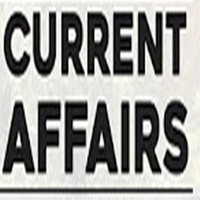 Thank You all for all for landing at the page of Current Affairs.
Current Affairs plays an important role in various competitive examinations conducted by various organizations.
Current Affairs bits help in the last minute preparation for various exams.
Current Affairs One-Liners help a lot.
Watch below some of Current Affairs- One-Liners
---
1-Microsoft CEO Satya Nadella has visited the company's India Development Centre (IDC) in Hyderabad and interacted with employees.
---
2-Latvian Prime Minister is Maris Kucinskis
---
3-Revenue Secretary Hasmukh Adhia has been appointed the new Finance Secretary by the Union government
---
4-AICTE- The All India Council for Technical Education; OIC- The Organisation of Islamic Cooperation; PCOS- Polycystic Ovary Syndrome; ILS- Instrument Landing System
---
5- One-horned rhino was unveiled as the official mascot of the 2017 AIBA Youth Women's World Boxing Championship in Guwahati.
---
6- BJP national president Amit Shah to launch BJP's door-to-door campaign 'Gujarat Gaurav Mahasampark Abhiyan' for the assembly elections.
---
7-India's death overs specialist Bhuvneshwar Kumar has called MS Dhoni as a legend
---
8-YSR Congress Party chief Y. S. Jaganmohan Reddy has launched 6-month-long foot march in Andhra
---
9- Bollywood actress Aishwarya Rai-Bachchan to feed 1000 underprivileged children under the Annamrita Midday Meal Scheme of the International Society for Krishna Consciousness (ISKCON)
---
10-The US First Lady Melania Trump tried her hand at Shodo, the art of Japanese calligraphy on her second-day visit in Japan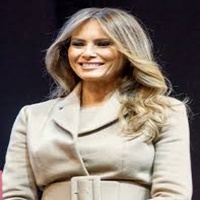 ---
11-India, Bangladesh has begun joint military exercise in Meghalaya
---
12-2017 is set to be in top three hottest years, the World Meteorological Organization (WMO) said.
---
13-Union Minister K.J. Alphons has filed his nomination papers for the Rajya Sabha seat from Rajasthan.
---
14-Railway have unveiled its first refurbished Shatabdi Express under Operation Swarn
---
15-Hockey India announced a cash award of Rs one lakh each to 18-member women's team and chief coach Harendra Singh to lift the Asia Cup and qualify for next year's World Cup in England.
---
16-India has topped Streptococcus-related infant deaths globally, a Study said.
---
17-ADHM- Airtel Delhi Half Marathon
---
18-Guinea has become new member of International Solar Alliance((ISA)
---
19- West Bengal Chief Minister Mamata Banerjee has branded the Goods and Services Tax (GST) a Great Selfish Tax
---
20- Indian short film The School Bag has won the Best Short Film Award at the South Asian Film Festival of Montreal (SAFFM). Its director is Dheeraj Jindal.
---
21-Rashtriya Janata Dal (RJD) legislator Saroj Yadav was arrested
---
22-Prime Minister Narendra Modi has called on DMK President M. Karunanidhi and enquired about his health.
---
23-Former Pakistan Prime Minister Shaukat Aziz has been named in the Paradise Papers.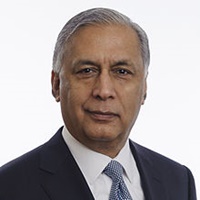 ---
24-Tata Steel has set up India's largest Coke Dry Quenching (CDQ) facility in Odisha
---
25-US President Donald Trump met Japanese Emperor Akihito. He held a joint press conference with Prime Minister Shinzo Abe. They discussed North Korean threats and bilateral economy.
---
26-Seoul has approved new unilateral sanctions against Pyongyang
---
27-Britain's Queen Elizabeth II, Colombian President Juan Manuel Santos and singers Bono and Madonna have been implicated in tax haven scandal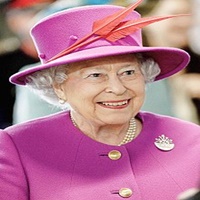 ---
28- China is all set to hold the fourth World Internet Conference (WIC) in the river town of Wuzhen, east China's Zhejiang Province
---
29-The National Meteorological Centre (NMC) has issued a yellow alert for heavy fog in China.
---
30-India and South Africa have decided to expand tracing evolution of galaxies
---
Watch more current affairs here
Watch GK/General Awareness/ General Studies for here 
Please follow and like us: