Please follow and like us:
---
Current Affairs for various competitive examinations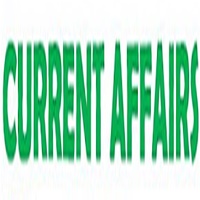 Welcome to Current Affairs section.
These are written mainly for aspirants of Banking, SSC, IBPS, or competitive exams like UPSC,  APPSC, TSPSC, TNPSC, IAS,  RRB State Level Public Service Commission, and other exams.
Current Affairs bits help in the last minute preparation for various exams.
Current Affairs One-Liners help a lot.
Watch below some of Current Affairs- One-Liners
Find Latest Current Affairs 2017
---
1- Anti-nuclear weapon campaigner 'The International Campaign to Abolish Nuclear Weapons' (ICAN) has received 2017 Nobel Peace Prize.
---
2-Punjab, Haryana has procured over 250 lakh tonnes paddy so far this year.
---
3-'Father of DNA fingerprinting in India' Lalji Singh has passed away. He was also a Scientist.
---
4-Australian opposition Australian Labor Party (ALP) has announced a plan to 'make HIV history'.
---
5- Today i.e on December 11, it is the 135th birth anniversary of German physicist and mathematician Max Born who was awarded the Nobel Prize for his contribution to the field of quantum mechanics.
---
6-Venezuelan President Nicolas Maduro said that the country's main opposition parties were banned from running in 2018 election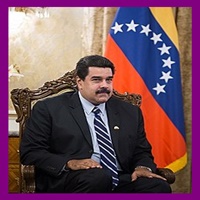 ---
7-Mount Hope has been named UK's new highest peak
---
8-Singer Adnan Sami, his wife Roya and daughter Medina met Afghanistan Vice President Sarwar Danish.
---
9-External Affairs Minister Sushma Swaraj participated in the 15th Russia-India-China trilateral meeting in New Delhi along with her Chinese and Russian counterparts Wang Yi and Sergey Lavrov.
---
10- India is ranked 109th in the mobile internet speed, according to data from Ooklas.
---
11- According to Minister of State for External Affairs General V.K. Singh (retired), the Andaman and Nicobar group of islands will be developed as an economic and a strategic hub.
---
12-India will connect with ASEAN countries through cruise tourism.
---
13-Saudi Arabia has been planning to grant licenses to open cinemas from the early next year 2018.
---
14-Jharkhand Mukti Morcha (JMM) legislator Simon Marandi organized a 'kissing competition' of tribal people that turned controversial.
---
15-The Board of Control for Cricket in India (BCCI) to revoke the ban on the Rajasthan Cricket Association (RCA) with a condition that former IPL czar Lalit Modi keeps away from its functioning.
---
16-Congress Vice President Rahul Gandhi has been elected the President of the country's oldest political party. He has succeeded his mother who had helmed the country's oldest party for 19 long years. 
Returning Officer Mullappally Ramachandran has announced.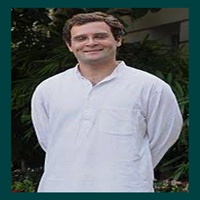 ---
17-India to host newly-promoted Test side Afghanistan for the first-ever Test.
---
18- WMDs- weapons of mass destruction
---
19- Ride-sharing company Uber's PREMIER service now arrived in Hyderabad, Vizag.
---
20-Pradeep Singh Kharola took charge as the Chairman and Managing Director (CMD) of Air India.
---
21-Maharashtra Navnirman Sena President Raj Thackeray's son Amit was engaged to Mumbai fashion designer Mitali Borude.
---
22-Union Minister of State for Finance, S.P. Shukla on Monday launched LaQshya, a safe delivery mobile application to ease child deliveries in peripheral areas
---
23-The Pakistan Cricket Board (PCB) has banned opening batsman Nasir Jamshed for a year for non-cooperation in the Pakistan Super League (PSL) spot-fixing case.
---
24-Gavin Green has created history by becoming the first Malaysian to win the Asian Tour Order of Merit.
---
25- Delhi Education Minister Manish Sisodia was awarded the 'Finest Education Minister' award.
---
26-Kuwait has formed a new cabinet led by Sheikh Jaber Mubarak Al-Hamad Al-Sabah.
---
27-Team India skipper Virat Kohli tied the knot with Bollywood actor Anushka Sharma at Florence (Italy).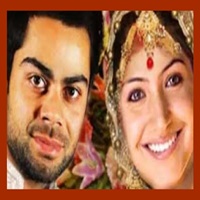 ---
Also, watch more current affairs here
Watch GK/General Awareness/ General Studies for here 
Please follow and like us: