Please follow and like us:
---
---
---
Current Affairs for various competitive examinations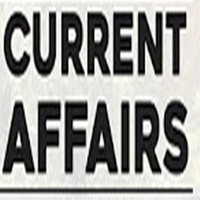 Thank You all for all for landing on the page of Current Affairs.
Current Affairs plays an important role in various competitive examinations conducted by various organizations.
Current Affairs bits help in the last minute preparation for various exams.
Current Affairs One-Liners help a lot.
Watch below some of Current Affairs- One-Liners
---
1- Many students from various educational institutions formed a human chain in Uttar Pradesh's Vrindavan against the plastic use
---
2-BSNL tied up with Fibre Home to manufacturing telecom equipment and optical fiber cable in BSNL factories.
---
3-Indian Institute of Technology-Roorkee developed a technique to reverse antibiotic resistance
---
4-PAAS- The Patidar Anamat Andolan Samiti; TPP- The Trans-Pacific Partnership; DIAF- Delhi International Arts Festival
---
5-British Prime Minister Theresa May said that the United Kingdom will exit the European Union (EU) at 11 p.m. on March 29, 2019.
---
6- 'Telestar 18' is the official ball for the 2018 FIFA World Cup to be held in Russia. Adidas Football has unveiled it.
---
7-RJD chief Lalu Prasad has named his son Tejashwi as RJD's next CM candidate
---
8-External Affairs Minister Sushma Swaraj met Vice Prime Minister and Minister of Foreign Affairs and Regional Integration of the Democratic Republic of Congo (DRC) Leonard She Okitundu.
---
9-GST on 50 items of mass consumption, that were in the 28 percent tax slab, has been slashed to 18%
---
10- President Ram Nath Kovind to attend an event on 15th-century mystic poet-saint Kabir in Bhopal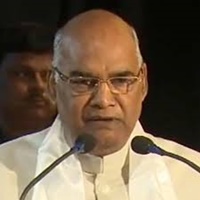 ---
11- Amaazia, India's first Cartoon Network-branded amusement park, will be opened at Surat in 2019.
---
12- US President Donald Trump has arrived at Da Nang (Vietnam) to attend the Asia-Pacific Economic Cooperation (APEC) Summit.
---
13-First Responder Bike Ambulance will be introduced in three districts of Delhi soon.
---
14-Meghalaya HC has stricken down Parliamentary Secretaries Act
---
15- human papillomavirus (HPV) vaccine may prevent childhood respiratory disease
---
16-Former India left-hand batsman Amritsar Govindsingh Milkha Singh passed away due to cardiac arrest at a hospital in Chennai.
---
17-The Union Cabinet has approved a MoU between India and the Philippines in agriculture and related fields.
---
18-Stamping of hand baggage tags has ended at four more airports like Pune, Nagpur, Trichy and Goa airports. The total number of such airports rose to 23
---
19-The Cabinet Committee on Economic Affairs has approved use of pulses buffer stock to meet nutrition demand
---
20-Pakistan has allowed Kulbhushan Jadhav's wife to meet him on humanitarian grounds
---
21-Goods and Services Tax (GST) Council to slash tax slabs for 178 items from 28 percent to 18 percent.
---
22-Punjab Local Bodies and Tourism and Culture Minister Navjot Singh Sidhu said that India's first Military Literature Festival (MLF) will be held at Chandigarh on December 23
---
23- RedBus co-founder and serial entrepreneur Phanindra Sama has been appointed as the state's Chief Innovation Officer by the Telangana government
---
24-The Union Cabinet has cleared a proposal for the creation of a National Testing Agency (NTA), to conduct entrance tests being conducted by the CBSE.
---
25-The Uttar Pradesh Police published 'booklet of goodwill' for Swiss couple attacked in Agra
---
26-The 23rd Kolkata International Film Festival (KIFF) event has begun in Kolkata.
---
27-The Union Cabinet approved the appointment of a Second National Judicial Pay Commission for the subordinate judiciary.
---
28-Google Arts and Culture unveiled its first lab experiment in India
---
29-Debjani Ghosh appointed the National Association of Software and Service Companies (NASSCOM) President-designate succeeding R Chandrashekhar upon the completion of his term in March 2018.
---
Also, watch more current affairs here
Watch GK/General Awareness/ General Studies for here 
Please follow and like us: