Please follow and like us:
---
---
Current Affairs for various competitive examinations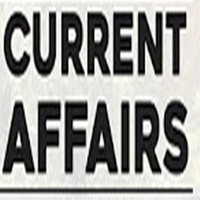 Thank You all for all for landing on the page of Current Affairs.
Current Affairs plays an important role in various competitive examinations conducted by various organizations.
Current Affairs bits help in the last minute preparation for various exams.
Current Affairs One-Liners help a lot.
Watch below some of Current Affairs- One-Liners
---
1- Prime Minister Narendra Modi, his Bangladeshi counterpart Sheikh Hasina and West Bengal Chief Minister Mamata Banerjee has flagged-off the Kolkata-Khulna 'Bandhan Express' via video-conferencing.
---
2- Sumitra Charat Ram Award for Lifetime Achievement for 2017 will be posthumously conferred on thumri maestro Girija Devi
---
3-Uber has announced that it will start its flying taxi project in Los Angeles by 2020
---
4-Google is likely to start blocking annoying redirect advertisements in Chrome from 2018
---
5-The Indian School of Business (ISB) and Shakti Sustainable Energy Foundation to launch the Clean Energy Lab in Hyderabad.
---
6-Reliance Jio is likely to launch its own Virtual Reality (VR) app in 2018.
---
7-EPL- English Premier League
---
8-The first launch of NASA's Space Launch System (SLS) rocket carrying the new Orion spacecraft, likely to be delayed until 2020.
---
9- A Chinese team of ophthalmologists to perform 500 free eye surgeries at a charity healthcare facility in Karachi.
---
10- Indian Railways is targeting to complete Bullet Train project by August 2022
---
11-LinkedIn has launched a useful feature called Resume Assistant into Microsoft Word
---
12- Income Tax (IT) officials raided 187 locations belonging to relatives of jailed AIADMK leader V.K. Sasikala, her nephew T.T.V. Dinakaran
---
13-) Indian-origin International Development Secretary of UK Priti Pate has resigned over Israel meetings row
---
14- Priti Patel, Britain's overseas development secretary, resigned, giving a new blow for PM May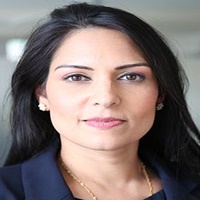 ---
15-FIFA, world football governing body has fined Uganda over 2018 World Cup qualifiers
---
16- Uttarakhand Governor K.K. Paul and Chief Minister Trivendra Singh Rawat participated in the Foundation Day festivities in Dehradun as the state completed 17 years of existence.
---
17- President Ram Nath Kovind has launched third phase of Bihar's Agriculture Road Map (2017-22).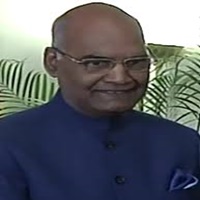 ---
18- India's insurance regulator IRDAI said Aadhaar linking is compulsory for life, non-life insurance policies.
---
19- India's projected salary growth for 2018 has become the highest in the Asia-Pacific region at 10 per cent
---
20-Tech Mahindra has joined Unity Technologies to build augmented reality (AR) and virtual reality (VR) solutions in India
---
21-India's second oldest film festival is Kolkata International Film Festival (KIFF). The 23rd edition of the festival is all set to welcome world cinema
---
22-Maharashtra Chief Minister Devendra Fadnavis has sought Belgium's help for diamond university
---
23-Delhi will be celebrated as the Fair Trade Capital of the world
---
24-Prime Minister Narendra Modi will leave on a three-day visit to the Philippines to attend the Asean and East Asia Summits. He will meet President Rodrigo Duterte
---
25-17th All-India Poetess Conference (AIPC) has commenced at Punjab Arts Council campus in Chandigarh.
---
26-The United Nations High Commissioner for Refugees (UNHCR) is the recipient of the Mother Teresa Memorial Award for Social Justice, 2017
---
27- The airports at Raipur, Patna, Ranchi and Guwahati will be operated round-the-clock from 2018.
---
Also, watch more current affairs here
Watch GK/General Awareness/ General Studies for here 
Please follow and like us: