Please follow and like us:
---
---
---
Current Affairs for various competitive examinations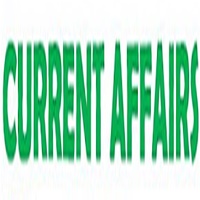 Thank You all for all for landing on the page of Current Affairs.
Current Affairs plays an important role in various competitive examinations conducted by various organizations.
Current Affairs bits help in the last minute preparation for various exams.
Current Affairs One-Liners help a lot.
Watch below some of Current Affairs- One-Liners
---
1-Telangana is on the way to be power surplus with additional 13,752 MW generation, the Chief Minister K. Chandrasekhar Rao said.
---
2-US President Donald Trump arrived in Beijing on a state visit to China
---
3-Spanish international goalkeeper Iker Casillas was awarded the 2017 Golden Foot award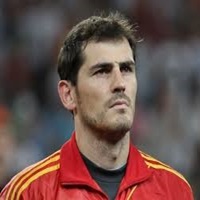 ---
4-Indian boxer MC Mary Kom clinched gold in the Asian Boxing Championship at Ho Chi Minh City defeating North Korea's Hyang Mi Kim in the 48 kg category.
---
5-Twitter is rolling out 280-character tweets around the world
---
6-The Brazilian Football Confederation (CBF) has been fined for the fifth time for homophobic chants
---
7-AIFF- All India Football Federation; EPC- Engineering, procurement, and construction
---
8-Google is soon rolling out wait times on Google Search followed by Maps to show the estimated wait-time at your favorite eating hangouts.
---
9-An Israel-based company Corephotonics has sued Apple for iPhone dual-lens camera
---
10-Search engine Google has dedicated its doodle to 'Nritya Samragini' Sitara Devi on her 97th birth anniversary.
---
11-Prince Charles, the Prince of Wales, accompanied by his wife, the Duchess of Cornwall, Camilla Parker-Bowles has arrived in Delhi.
---
12- BJP veteran L.K. Advani has turned 90 on Wednesday.
---
13-Delhi to host national event meant for the National Centre for Promotion of Employment for Disabled People (NCPEDP)
---
14-World Bank Group's International Finance Corporation (IFC) to help develop e-waste sector in India
---
15- Hyderabad's H.S. Prannoy has lifted Senior National title defeating Kidambi Srikanth in the Senior National Badminton Championships in the men's singles title in Nagpur.
---
16-14 officers recruited by the Assam Public Service Commission (APSC) were held for involvement in a cash-for-jobs scam
---
17- Legendary singer Asha Bhosle regretted not singing English songs.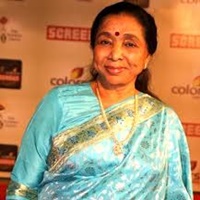 ---
18- The accountability court in Pakistan on has dismissed former Prime Minister Nawaz Sharif's plea for clubbing three corruption references filed against him.
---
19- India's second Technology and Innovation Support Centre (TISC) has been set up in Chennai.
---
20-Hyderabad's H.S. Prannoy has defeated Kidambi Srikanth and Saina Nehwal edged past P.V. Sindhu in the Senior National Badminton Championships finals in Nagpur.
---
21-Legendary winger and Real Madrid's honorary President Paco Gento has been inducted into the FIFA Hall of Fame
---
22-TCS mega campus has been inaugurated in Thane by Maharashtra Chief Minister Devendra Fadnavis
---
23-Morocco has successfully launched an earth observation satellite
---
24-Chennai gets Unesco recognition for contribution to music
---
25-The second India international Cherry Blossom Festival has begun in Meghalaya
---
Watch more current affairs here
Watch GK/General Awareness/ General Studies for here 
Please follow and like us: