Please follow and like us:
Telangana Current Affairs- December 27, 2022
The Telangana High Court's ruling transferring the poaching case involving four MLAs to the Central Bureau of Investigation is likely to be appealed by the Bharat Rashtra Samithi (BRS) administration (CBI).
*The judge overturned the Government Order (GO) the state government had issued to form the SIT to look into the case.
2-On Monday, the Enforcement Directorate (ED) started questioning Nanda Kumar, a suspect in the poaching case involving Bharat Rashtra Samithi (BRS) MLAs, regarding possible money laundering.
Telangana Current Affairs
3-On October 26, the Cyberabad police detained three people during a raid on a farm in Moinabad, close to Hyderabad: Ramachandrandra Bharati, Simhayaji, and Nanda Kumar.
Following a tip from Rohit Reddy, who said the suspects had offered him $100 million and $50 million to each of the other three people, the police made the arrests.
Telangana Current Affairs
4-On Monday, Mallesham from Cheriyal, a politician of Telangana's ruling party Bharat Rashtra Samithi (BRS), was discovered dead in mysterious circumstances in the Siddipet area. Mallesham was also a member of the Zilla Parishad Territorial Committee (ZPTC).
5-President Droupadi Murmu arrived in Hyderabad on Monday to begin a five-day winter vacation.
She took a chopper from Shamshabad's Rajiv Gandhi International Airport to Srisailam in Andhra Pradesh.
6 The formal presidential retreat in Bolarum in Secunderabad, Hyderabad's twin city, is where the President will spend the night. President Droupadi Murmu made her maiden trip to Telangana since being elected to the position in July.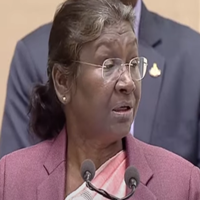 Telangana Current Affairs
7-The President will lay the cornerstone for the construction of a tourism infrastructure at Sri Seetharama Chandra Swamyvari Devasthanam in Bhadrachalam on December 28 as part of the "PRASAD" programme. She will also officially open the Vanvasi Kalyan Parishad-Sammakka Telangana's Saralamma Janjati Pujari Sammelan and the Ministry of Tribal Affairs' Eklavya Model Residential Schools in Telangana's Komaram Bheem Asifabad and Mahabubabad districts.
8 – On December 28, the President will travel to Warangal district's Ramappa Temple, where she will lay the cornerstones for the construction of a tourism infrastructure there as well as the restoration of Kameshwaralaya Temple.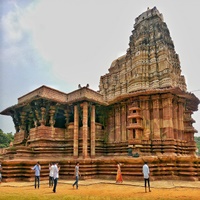 9-The President will meet with students and professors at Hyderabad's Suman Junior College of Mahila Dakshata Samithi, BM Malani Nursing College, and G. Narayanamma Institute of Technology and Science (for Women) on December 29. She would go to the Statue of Equality at Sriramnagaram, Shamshabad, on the same day.
Telangana Current Affairs
10-On December 30, President Murmu will entertain dignitaries and veer naris for lunch at Rashtrapati Nilayam before departing for Delhi.
11-The President does official business from Hyderabad while staying at Rashtrapati Nilayam at least once each year.
As the country house of the British Resident at Secunderabad, the structure was built in 1860. Hyderabad State became the President's retreat after it joined India in 1948.
Watch for more current affairs here
Watch for video news of India and the World here
Please follow and like us: