Please follow and like us: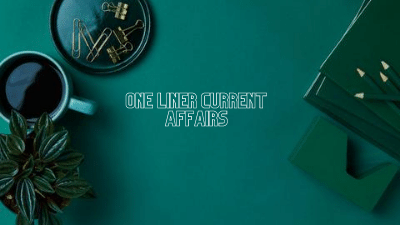 One Liner Current Affairs- Aug 28, 2020
One Liner Current Affairs- National
1- FSSAI has launched a drive against the sale of adulteration edible oil.
FSSAI is a Food safety regulator.
2- EOW- The Economic Offences Wing
ED- Enforcement Directorat
NIA- The National Investigation Agency
TVV: Telangana Vidyarthi Vedika
TPF: Telangana Praja Front
KVIC- The Khadi and Village Industries Commission
ITBP- The Indo-Tibetan Border Police Force
JD-S- Janata Dal-Secular
ICAR: the Indian Council of Agricultural Research
SAD: The Shiromani Akali Dal
AAJMI- The Alumni Association of Jamia Millia Islamia
CBI: The Central Bureau of Investigation
NGT- The National Green Tribunal
LDF- The Left Democratic Front
LAC- The Line of Actual Control
NCMEI- The National Commission for Minority Educational Institutes
RNC: Republican National Convention
IPL- The Indian Premier League
3-The Telangana Legislature to pass a resolution urging the Centre confer Bharat Ratna on former Prime Minister P.V. Narasimha Rao.
Bharat Ratna is the country's highest civilian honour.
---
4-The Union Social Justice and Empowerment Ministry will launch the VISHVAS scheme.
VISHVAS: Vanchit Ikai Samooh aur Vargo Ke Liye Arthik Sahayta Yojana.
---
5-Jan Adhikar Party (JAP) chief is Pappu Yadav.
---
6-CISF has launched in-house app 'Pension Corner' for retired personnel.
---
7-Prime Minister Narendra Modi has wished for a speedy recovery of his Japanese counterpart Shinzo Abe.
---
8- The Punjab assembly has passed seven bills with a voice vote amidst the coronavirus pandemic.
---
9-Delhi Bharatiya Janata Party (BJP) President is Adesh Gupta.
---
10-Tej Pratap- The former Bihar Health Minister and son of RJD chief Lalu Prasad Yadav.
---
11-The British government is ready to give emergency approval to any effective Covid-19 vaccine
---
12-The Supreme Court on Friday has made it clear that there is no promotion without exams. The Apex court said states can consult the University Grants Commission for postponement.
---
13- Clash reported over freedom fighter Sangolli Rayanna's statue at Peeranwadi village in Karnataka's Belagavi district.
---
14-Punjab Chief Minister Amarinder Singh has flagged off corona mobile testing clinic.
---
15-Bengaluru's Basilica to celebrate 2020's nine day Novena festival amid the Covid-19 pandemic.
---
16- Hemant Soren- Jharkhand Chief Minister
---
17- 'One District-One Product' (ODOP)- It is a scheme of Uttar Pradesh government. Chief Minister is Yogi Adityanath.
The scheme will now be adopted across the country.
---
18-The week-long Sero-Survey has been postponed indefinitely in Agra.
---
19-For the first time in over 400 years, Hyderabad will not see traditional historic Bibi ka Alam procession this Muharram.
---
20-Prime Minister Narendra Modi said that the Pradhan Mantri Jan Dhan Yojana is a game-changer.
PMJDY was launched six years ago on this day.
---
21- Indian Space Research Organisation (ISRO) has cancelled this year Young Scientists programme (Yuvika 2020) due to COVID-19.
---
One Liner Current Affairs- International
1-Thirteen civilians died in an explosive device (IED) blast that took place in Afghanistan's Kandahar province.
---
2-Japanese Prime Minister Shinzo Abe has announced his resignation due to health concerns.
---
3-North Korean leader Kim Jong-un visited country's Hwanghae province to see a typhoon-hit area.
---
4-Pakistan Prime Minister Imran Khan has alleged that allowing his predecessor Nawaz Sharif to leave the country was a mistake.
---
5- Democratic Vice Presidential candidate is Kamala Harris.
---
6-UN Secretary-General is Antonio Guterres.
---
7- Hurricane Laura hit the southern US states of Louisiana and Texas.
---
8-Sweden's Public Health Agency to allow public gatherings from 50 to 500.
---
9-The Iraqi Prime Minister Mustafa al-Kadhimi held meeting with the Saudi Foreign Minister Faisal bin Farhan Al Saud in Baghdad to boost bilateral ties.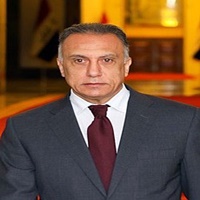 ---
10-The British government to remove 3 countries Switzerland, the Czech Republic and Jamaica from travel corridors list.
---
11-UNESCO has announced to rebuild Beirut's heritage buildings.
---
12- The director-general of UN Educational, Scientific and Cultural Organization (UNESCO) is Audrey Azoulay.
---
13-US House Speaker is Nancy Pelosi.
---
14-US President Donald Trump has accepted the Republican Party's nomination as President for a second term in office.
---
15-Veteran politician Ed Davey has been elected new leader by UK's Liberal Democrats.
---
16-Tedros Adhanom Ghebreyesus. He is the Director-General of the World Health Organization (WHO).
---
One Liner Current Affairs- Sports
1- DSF- Dream Sports Foundation
---
2- IPL 2020: 12 members of the Chennai Super Kings have been tested positive for coronavirus.
---
3-India Chess team defeated Armenia. It has entered semis of FIDE Online Olympiad.
---
4-Asian Games gold medal-winning woman wrestler Vinesh Phogat has tested corona positive.
---
5-International Olympic Committee (IOC) President is Thomas Bach.
---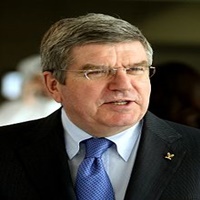 6-Cricket Australia has restricted Australian players using sweat from head, face, neck on ball.
---
7-The International Cricket Council (ICC) has banned the usage of saliva on the ball amid the COVID-19 pandemic.
---
8-IOS Sports & Entertainment has signed young javelin sensation Shivpal Singh.
---
9- 'Lakshya' has bagged the prestigious Rashtriya Khel Protsahan Puraskar at the 2020 National Sports Awards.
Lakshya is a Pune-based an 'athlete-first' organisation.
---
10-The Pakistan Cricket Board (PCB) said the six cricket association squads for the 2020-21 domestic season will begin on September 30.
---
11-Ireland batsman Kevin O'Brien has smashed his own car window with a six. The incident took place during a domestic T20 match played in Dublin.
---
12-Ryan Harris- He is newly appointed Delhi Capitals bowling coach.
---
13-Former West Indies captain Darren Sammy said he is a very proud black man and added that no other human can make him feel less.
---
14-The 32-year-old ace batsman Ajinkya Rahane said he was expecting to bat as India's No.4 in 2019 WC.
---
15-The Indian Premier League (IPL) will be held in UAE from September 19 to November 10.
---
16-Rajasthan Royals have announced partnership with TV9 Bharatvarsh for the upcoming edition of IPL 2020.
---
17- American twins Bob and Mike Bryan have announced their retirement from tennis.
---
18-IPL 13: Delhi Capitals signed Australia bowling all-rounder Daniel Sams as replacement for Englishman Jason Roy.
---
19- Kyle Mills- Kolkata Knight Riders (KKR) bowling coach.
---
20-2020 National Sports Awards will be held virtually via video conferencing due to the Covid-19 pandemic.
---
One Liner Current Affairs- Films/Entertainment
1- The Central Bureau of Investigation has questioned actress Rhea Chakraborty for over 10 years in the mysterious death case of Bollywood actor Sushant Singh Rajput.
---
2- Sunny Leone made the news that she topped the merit list of a top college in Kolkata!.
---
Please follow and like us: