Please follow and like us: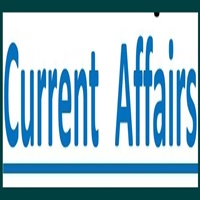 Daily Current Affairs 2000- July 19
Daily Current Affairs play an important role.
Students and other candidates who have been preparing for the various competitive examinations can take the help of these following study materials.
Daily Current Affairs will help them achieve success in the various examinations.
Daily Current Affairs will be provided on daily, weekly basis.
For more Daily Current Affairs, one can refer this website also.
1 Who has created a record for the longest single spaceflight by a woman.
Ans- NASA Astronaut Christina Koch has created the record.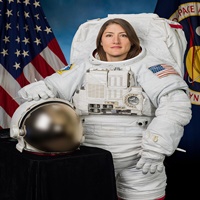 She has surpassed the earlier record of 288 days in space established by NASA astronaut Peggy Whitson in 2017.
2- Who has paid Rs 1,12,000 crore as Integrated Goods and Services Tax (IGST) refunds to exporters?
Ans- Central Board of Indirect Taxes and Customs (CBIC).
3- Name the App launched by The Reserve Bank of India (RBI), which helps the visually challenged people to identify the denomination
of a currency note?
Ans- RBI has launched a mobile app 'Mobile Aided Note Identifier (MANI)'.
4-President of Nepal launched the 'Visit Nepal Year 2020' during the ceremony held at which place?
Ans- It has been launched at the historic Dasaratha Rangashala in Kathmandu.
Mythical creature Yeti is the mascot of the campaign.
5-Name Iran's top commander, who has been killed in a U.S. drone strike in Baghdad?
Ans- General Qassim Soleimani.
6- What is the full form of NISHTHA?
Ans- National Initiative for School Heads and Teachers Holistic Advancement.
The programme that was launched on 21st August, 2019 by Indian goverment to improve the quality of school education through Integrated Teacher Training.
The Union HRD Minister Ramesh Pokhriyal 'Nishank' and Minister of State for HRD Shri Sanjay Dhotre has launched the first on-line NISHTHA programme in Andhra Pradesh.
Online NISHTHA programme launched for 1200 Key Resources Persons of Andhra Pradesh.
The National Council of Educational Research and Training (NCERT) will conduct the online NISHTHA programme through DIKSHA and NISHTHA portals.
Due to COVID-19 pandemic situation, NISHTHA has been customized for online mode.
7- Who launched development projects worth Rs 44 lakhs in Andaman & Nicobar Islands?
Ans- National Bank for Agriculture and Rural Development (NABARD).
NABARD will conduct 385 village-level programmes.
The project will help strengthening the concept of Atmanirbhar Bharat through rural entrepreneurship.
8- Who is the Lieutenant Governor of Andaman & Nicobar Islands?
Ans- Admiral D K Joshi.
9- Who is the Chairman of National Bank For Agriculture And Rural Development?
Ans- G R Chintala.
10- Who approved India's first fully indigenously developed Pneumococcal Polysaccharide Conjugate Vaccine (Pneumonia vaccine)?
Ans- Drug Controller General of India (DCGI).
11- Who has announced that it will conduct special 'Open Market Operations (OMO)' on 2 July 2020?
Ans- The Reserve Bank of India (RBI) has announced it.
It is aimed is to pump up liquidity in the financial system.
12- What is Open market operations (OMO)?
Ans- It refers to a central bank's buying and selling of government securities in the open market.
Either it can expand or contract the amount of money in the banking system.
13- Name the country whose parliament was dissolved on 2 March, 6 months before the end of its term.
Ans- Sri Lanka. The government under PM Mahinda Rajapaksa sought a majority in the house to implement its policies.
It's parliamentary polls, which were initially to be held on 25 April was postponed due to the outbreak of COVID-19.
14-PM Narendra Modi held discussion with PM of Israel Benjamin Netanyahu to expand cooperation in context of COVID-19 pandemic over the telephone. They discussed talks on vaccines, therapeutics, and diagnostics.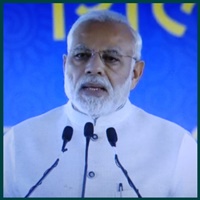 They also held talk on areas like health technology, agricultural innovation, defence-cooperation, and information technology.
Some facts of Israel-
Prime Minister: Benjamin Netanyahu
President: Reuven Rivlin
Official languages: Hebrew
Capital: Jerusalem
Currency: New shekel (ILS)
15- Name the satellite system launched by China on 23 June 2020?
Ans-China launched the satellite of the BeiDou Navigation Satellite System 3 (BDS-3).
It was launched from the Xichang Satellite Center in southwest China's Sichuan Province.
16- Who is named as country's 1st Chief of Defence Staff?
Ans-Indian Army General Bipin Rawat.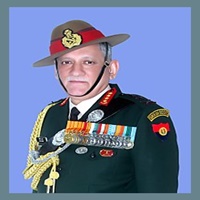 He will be a 4-star General.
Bipin Rawat will also the principal military advisor to the defence minister, and will lead the new Department of Military Affairs.
Also watch Daily Current Affairs here
Please follow and like us: