Please follow and like us:
Current Affairs February 1, 2020, have been presented below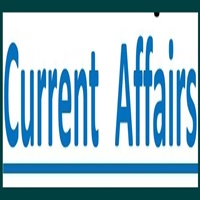 Current Affairs February 1, 2020, National
1-Lt Gen Y.K. Joshi has assumed charge of Northern Command chief in Jammu and Kashmir's Udhampur.
---
2-Air India's special flight brought back 324 Indians stranded in nCoV struck in the Chinese city of Wuhan.
---
3-Prime Minister Narendra Modi has greeted the Indian Coast Guard on its Foundation Day.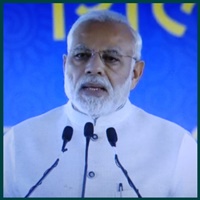 ---
4-Union Finance Minister Nirmala Sitharaman has mooted a 16-point plan to revive the agriculture and allied sectors.
---
5-Finance Minister Nirmala Sitharaman said the government has been aiming to increase the Government eMarketplace (GeM) turnover to Rs 3 lakh crore.
---
6-Finance Minister Nirmala Sitharaman has boosted the startup's community saying that there will be a five-year tax holiday on employee stock ownership plan (ESOPs) for start-ups.
---
7-Union Finance Minister Nirmala Sitharaman said Rs 35,600 crores have been earmarked for nutrition-related programs.
---
8-The Tripura High Court has granted bail to former minister Badal Choudhury in multi-crore PWD scam.
---
9-Debt exchange-traded fund (ETF) with G-sec announced in Union Budget 2020 for more liquidity.
---
10-Finance Minister Nirmala Sitharaman as part of her budget speech said India will host the G20 Presidency in 2022 and added that the government has allocated Rs 100 crore for making preparations.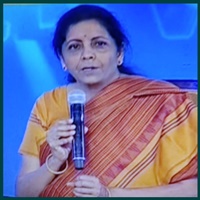 ---
11-Finance Minister Nirmala Sitharaman in her budget speech proposed to provide an outlay of Rs 8,000 crore boost for quantum tech.
---
12-Union Finance Minister Nirmala Sitharaman said GST has been integrating India. She further said that in between 2006-2016, the government has pulled out 271 million people out of poverty.
---
13-Union Finance Minister Nirmala Sitharaman in her 2020-21 Budget speech said that the government is committed to doubling farmers' income by 2022.
---
14-Union Finance Minister Nirmala Sitharaman during her 2020-21 Budget speech has quoted Tamil saint-poetess Avvaiyar.
---
15- Finance Minister Nirmala Sitharaman during her 2020-21 Budget speech has proposed a health cess of 5 percent on imports of specified medical services.
---
16- * ADR- The Association for Democratic Reforms
MSME- Micro, Small & Medium Enterprises
RoV- Remotely Operated Vehicle
FRDLA- The Fiscal Responsibility and Debt Limitation Act
BWF- The Badminton World Federation
BAI- The Badminton Association of India
AIFF- All India Football Federations
---
17-Union Finance Minister Nirmala Sitharaman said that a National Recruitment Agency (NRA) will be set up for all computer-based exams soon.
---
18-Indian Railways has got a budgetary allocation of Rs 70,000 crore.
---
19-Finance Minister Nirmala Sitharaman's 160-minute Budget presentation in Parliament enriched with Kashmiri, Tamil, Sanskrit couplets.
---
20-Finance Minister Nirmala Sitharaman said dividend distribution tax (DDT) has been removed and added that tax will be paid only by the recipients.
---
21-Union Minister for Health and Family Welfare Harsh Vardhan said the Union Budget 2020 is a pragmatic, holistic and people's budget.
---
22-Finance Minister Nirmala Sitharaman, during her Budget 2020 speech has lauded the center's 'Beti Bachao Beti Padhao' scheme.
---
23-Popular Punjabi writer, novelist Jaswant Singh Kanwal (101) died after a brief illness. He was a Sahitya Akademi Awardee.
---
24-Rs 85,000 crore has been allocated in the budget for the Scheduled Castes and other backward sections. Rs 53,700 crore has been allocated for the Scheduled Tribes in the union budget 2020.
---
25-Gopal Baglay has been appointed as High Commissioner to Sri Lanka.
---
26-Union Finance Minister Nirmala Sitharaman in her union budget 2020 speech proposed to set up a 'Kisan Rail' through the public-private-partnership (PPP) to carry perishable goods.
---
27- The Centre has proposed to set up an Investment clearance cell for entrepreneurship.
---
28-Tamil Nadu Chief Minister K.Palaniswami said the union budget 2020 is growth-oriented.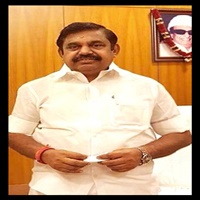 ---
29-Solicitor General Tushar Mehta informed the Delhi High Court that four convicts in the Nirbhaya case can be hanged separately.
---
30-Shiromani Akali Dal (SAD) President Sukhbir Singh Badal has termed the union budget 2020 as pro-farmer.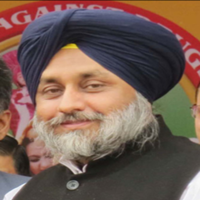 ---
31-Former ISRO chairman G. Madhavan Nair said the country's planned mission Gaganyaan will facilitate space tourism.
---
32- The Indian Coast Guard got Rs 147.49 crore more than what it received in the last budget.
---
33-The Centre has been planning to release a National Logistics Policy.
---
34- Finance Minister Nirmala Sitharaman in her budget presentation said the government puts nominal GDP growth at 10% for FY21.
---
35-Prime Minister Narendra Modi will visit Kokrajhar in Assam on February 7. He will attend the celebration of the Bodo peace accord.
---
36-Rs 263.52 cr has been allocated for cow care in military farms.
---
37-Union Finance Minister Nirmala Sitharaman falls sick during her marathon 160-minute budget speech in the Lok Sabha.
---
38-Over 54 lakh people were benefitted by a pension at the doorstep in the Jagan Mohan Reddy-led government in Andhra Pradesh.
---
Current Affairs February 1, 2020, International
1-The UK has officially left the European Union (EU). It has finally put an end after 47 years of membership. It was more than three years after it voted to do so.
---
2- The US has extended travel ban to 6 more countries four of which are in Africa.
---
3-Indian-American Sabrina Singh has been named Michael Bloomberg's presidential campaign spokesperson.
---
4- Over 3,000 people participated in the Great Indian Run held in Dubai to mark India's Republic Day.
---
5-Global aerospace major Airbus to pay almost 3.6 billion euros ($3.9 billion) to avoid corruption proceedings in the UK, in France, and the US.
---
6-US President Donald Trump has lifted restrictions on US landmine use.
---
7- The Pakistan government has declared a national emergency over desert locust which is destroying crops on a large scale.
---
8- The small nation Maldives has officially re-joined the Commonwealth. In 1982, it joined the Commonwealth and withdrew its membership in 2016.
---
Current Affairs February 1, 2020, Sports
1-ITTF German Opens held in Berlin.
---
2-Former spinner Iqbal Qasim to chair Pakistan Cricket Board (PCB) Cricket Committee.
---
3-Virat Kohli and his boys to play against New Zealand in the final T20I at the Bay Oval in Mount Maunganui on Sunday.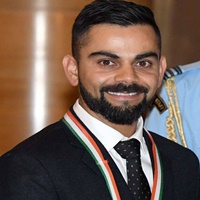 ---
4- India defeated New Zealand in the Super Over after the 4th T20I match ended in a tie at the Sky Stadium.
---
5-India all-rounder Hardik Pandya has headed to London to consult with spinal surgeon James Allibone for a review of his back. He has been ruled out at the next Test series against New Zealand.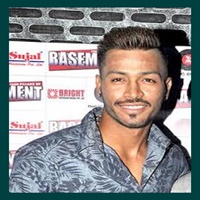 ---
6- Rubigula, a flame-throated Bulbul is the official mascot of the 36th National Games of India.
---
7-India have been fined for maintaining a slow over-rate in the fourth T20I against NZ in Wellington. It was fined 40 percent of their match fee.
---
8-American 14th seed Sofia Kenin has defeated Garbine Muguruza in the 2020 Australian Open final to win her maiden title, being played at the Rod Laver Arena in Melbourne.
---
Current Affairs February 1, 2020, Films
1-Actor, Bigg Boss Tamil 3 contestant Kavin has been named the Most Desirable Man on Television 2019.
---
2- Singer Taylor Swift is not ready to have kids.
---
3-Hollywood stars Vin Diesel and John Cena get personal in 'Fast & Furious 9' trailer.
---
4- Disha Patani is bowled over by the cricketing skills of Indian fast bowler Jasprit Bumrah.
---
5-Veteran actress Shabana Azmi is back home after recovering from car accident treatment.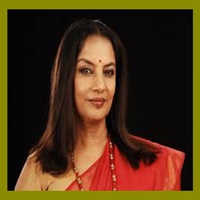 Current Affairs February 1, 2020, Miscellaneous
1-Railway Board Chairman is V.K. Yadav.
2-Dravida Munnetra Kazhagam (DMK) President is M.K.Stalin.
3-Biocon Chairperson is Kiran Mazumdar-Shaw.
4-Haryana Chief Minister is Manohar Lal Khattar.
5-Rajasthan Chief Minister is Ashok Gehlot.
6-US Secretary of State is Mike Pompeo.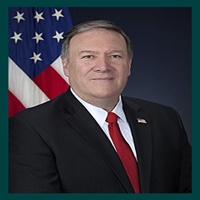 7-Ukrainian President is Volodymyr Zelensky.
8-Michael Bloomberg is theUS media tycoon. He is a Democratic presidential contender.
9-Zalmay Khalilzad is the US special envoy on Afghan reconciliation.
10-Palestinian President is Mahmoud Abbas.
11-Arab League (AL) Secretary-General is Ahmed Aboul-Gheit.
12-French President is Emmanuel Macron.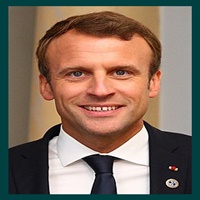 13-Mohammad Huraira- Pakistan U-19 opener
14- Karnam Malleswari is the first Indian woman to win Olympic bronze in weightlifting (69kg category) at the Sydney Games in 2000.
15-Navjot Gulati-Writer-director- Coming up with web series 'Happily Ever After'.
---
Please follow and like us: