Please follow and like us:
---
Current Affairs for various competitive examinations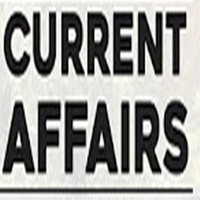 Welcome to Current Affairs section.
These are written mainly for aspirants of Banking, SSC, IBPS, or competitive exams like UPSC,  APPSC, TSPSC, TNPSC, IAS,  RRB State Level Public Service Commission, and other exams.
Current Affairs bits help in the last minute preparation for various exams.
Current Affairs One-Liners help a lot.
Watch below some of Current Affairs- One-Liners
Find Latest Current Affairs 2017
---
1-Myanmar's de facto leader Aung San Suu Kyi has been stripped of the Freedom of Oxford award for turning a blind eye to violence pertaining to Rohingya refugee crisis.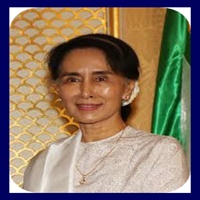 ---
2-The SC dismissed a plea challenging the appointment of Rakesh Asthana as a special director of the CBI.
---
3-The Bengali film industry observed a 15-minute blackout on 'Padmavati' issue
---
4-Indian batsman Cheteshwar Pujara came to a second spot, while skipper Virat Kohli is on the fifth spot in the latest ICC rankings for Test batsmen, issued in Dubai.
---
5-Silver medallists India to face Pakistan in opening match of 2018 Gold Coast Commonwealth Games in Hockey
---
6-Facebook is starting to roll out Artificial Intelligence (AI)-based tools to help prevent suicides
---
7-US President Donald Trump's daughter and adviser Ivanka Trump attended the Global Entrepreneurship Summit (GES), beginning in Hyderabad.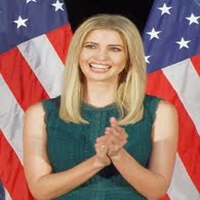 ---
8-US First Lady Melania Trump has inaugurated the decoration of the White House for the first Christmas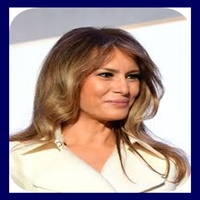 ---
9- Brazil President Michel Temer has been discharged from hospital in Sao Paulo after heart surgery.
---
10-An Israeli court has banned Uber services in Israel
---
11-Microsoft Office is now available on Chromebooks
---
12- Veteran TV and film actress Thodupuzha Vasanthi passed away.
---
13-
 Indian designer Neeta Lulla has designed an outfit for US President Donald Trump's daughter and adviser Ivanka Trump, who came to attend the Global Entrepreneurship Summit (GES) in Hyderabad.
---
14-Eating garlic which contains an active sulfurous compound may help combat the robust bacteria found in chronic infections like cystic fibrosis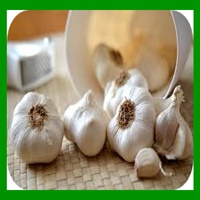 ---
15-Soumya Swaminathan, Director General (DG) of Indian Council of Medical Research (ICMR) cleared for WHO assignment for about two years.
---
16-The Chinese Academy of Sciences (CAS) elected Nobel laureates Andre K. Geim and James Fraser Stoddart as new foreign academicians.
---
17-United Arab Emirates (UAE) to get dog park in February
---
18-Malayalam movie S Durga will be screened at the upcoming International Film Festival of Kerala (IFFK) at Thiruvananthapuram.
---
19-

Singer-composer

Kailash Kher honored to perform at Hornbill fest for the second time.
---
20- Tabla maestro Zakir Hussain and flutist Rakesh Chaurasia to perform at National Centre for Performing Arts (NCPA) in Mumbai.
---
21-Prime Minister Narendra Modi has inaugurated the first phase of Hyderabad Metro and also took a ride from Miyapur to Kukatpally along with Telangana CM KCR, Minister KTR, Governor ESL Narasimhan, and others.
---
22-Kenyan President Uhuru Kenyatta to be sworn-in for the second term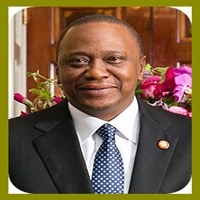 ---
23-UN approves aid to Vietnamese typhoon Damrey victims
---
24-Bihar Chief Minister Nitish Kumar has ordered a ban on Sanjay Leela Bhansali's Padmavati in the state.
---
25-Badri Narain Sharma has been appointed as the Chairman of the newly constituted National Anti-Profiteering Authority (NAA) under the GST regime.
---
26-IAS officer Pradeep Singh Kharola has been appointed as the Chairman and Managing Director (CMD) of Air India.
---
27-Singapore Defence Minister Ng Eng Hen flew in India's indigenous fighter aircraft Tejas and heaped praise it saying a very good plane.
---
28-Tokyo retained the tops list for most Michelin star restaurants
---
29-A treasure trove of bacteria with the potential to fight HIV was discovered from the Atacama Desert
---
30-About 1,500 delegates from 150 countries and territories took part in the three-day Global Entrepreneurship Summit (GES) in Hyderabad.
---
31-India, the UK all set to sign agreement on urban transport
---
32-Punjab to get world-class football academy in association with UK's premier Southhall Football Club
---
33-Hyderabad on Tuesday joined the league of Indian cities to get its own metro
---
34-9 events will be changed for the 18th edition of 2018 Asian Games
---
35-Legendary Bengali actor Soumitra Chatterjee to get French honor during Kolkata book fair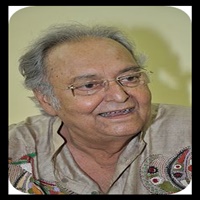 ---
36-Union Information and Broadcasting Minister Smriti Irani have presented IFFI's 'Indian Film Personality of the Year' award to megastar Amitabh Bachchan.
---
37-Ireland's deputy Prime Minister Frances Fitzgerald steps down ahead of no-trust vote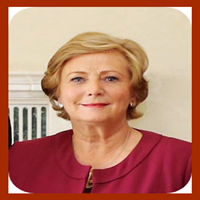 ---
38-Telangana attracted $17 bn investment in three years, says state CM KCR
---
39-2018 FIFA World Cup's official poster with legendary Soviet goalkeeper Lev Yashin featuring centrally in it was unveiled
---
40-Delhi Chief Secretary M.M. Kutty was appointed Additional Secretary in the Department of Economic Affairs in the Union Finance Ministry.
---
41-19,732 projects under Saansad Adarsh Gram Yojana completed
---
42-US President Donald Trump's daughter and advisor Ivanka Trump and other delegates of Global Entrepreneurship Summit (GES) have attended a dinner hosted by Prime Minister Narendra Modi at Taj Falaknuma in Hyderabad
---
43- Ajay Kumar was appointed as the new Secretary, Defence Production, in the Defence Ministry
---
Also, watch more current affairs here
Watch GK/General Awareness/ General Studies for here 
Please follow and like us: