Please follow and like us:
Current Affairs for various competitive examinations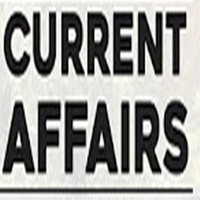 Welcome to Current Affairs section.
These are written mainly for aspirants of Banking, SSC, IBPS, or competitive exams like UPSC,  APPSC, TSPSC, TNPSC, IAS,  RRB State Level Public Service Commission, and other exams.
Current Affairs bits help in the last minute preparation for various exams.
Current Affairs One-Liners help a lot.
Watch below some of Current Affairs- One-Liners
Find Latest Current Affairs 2017
---
1-US President

Donald Trump

has denounced the 'repressive regimes' of Cuba, Venezuela, Iran and North Korea.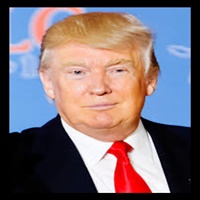 ---
2-Rajasthan's historic capital city Jaipur is now emerging as a

cosmopolitan hu

b, sets global trends with world-class events.
---
3-The International Olympic Committee (IOC) President

Thomas Bach

has participated in the Olympic torch relay ahead of the opening ceremony of the 2018 Winter Olympic Games in PyeongChang, South Korea.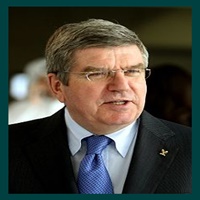 ---
4-

Facebook

is likely to come out with a feature that lets users register a negative reaction to comments on the social network platform. It is not the dislike button.
---
5-

Narendra Modi

has left on a first-ever Indian prime ministerial visit to Palestine. It is a four-day official trip that will take PM Modi to Jordan as well as the UAE and Oman in the Gulf.
---
6-The World Anti-Doping Agency (

WADA

) has welcomed the verdict of the Court of Arbitration for Sport (CAS) to dismiss the application filed by 47 Russian athletes.
---
7-Nest co-founder

Matt Rogers

has announced his exit from Google.
---
8- A study conducted on

macaques

has revealed that the Ebola virus has the potential to infect reproductive organs of humans.
---
9-Prime Minister

Narendra Modi

has asked his party MPs to hold

'lunch pe charcha'

to spread the good points of the Union Budget 2018-19 after the

'chai pe charcha'

campaign was made during the 2014 Lok Sabha polls.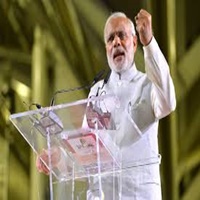 ---
10-Qatar-headquartered

Doha Bank

has relocated one of its Mumbai branches to Chennai.
---
11- As part of a government campaign, Chinese authorities have removed 279,000 violent or sexual cartoons from the Internet.
---
12- Bollywood Actor

Anil Kapoor

has appealed citizens to segregate dry and wet garbage at home for better garbage management.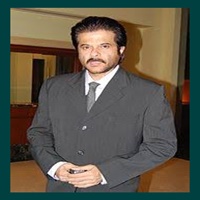 ---
13-Pepsico chairman

Indra Nooyi

has been named the first independent female director of the International Cricket Council ICC).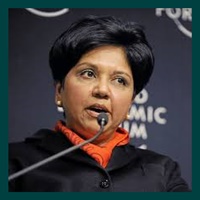 ---
14- According to

NITI Aayog

, UP, J&K, Jharkhand states have emerged as the fastest improving states on health.
---
15-Tech giant Google has rewarded $3 mn to security researchers in 2017.
---
16-Kerala emerged on top followed by Punjab and Tamil Nadu on health indicators as per NITI Aayog's

Health Index Rankings

. Uttar Pradesh has ranked at the bottom among 21 large states.
---
17- Switzerland's

Jenny Perret

and

Martin Rios

set a new Olympic record for curling at the PyeongChang Winter Olympic Games.
---
18-The Delhi government has initiated to provide

health cards

to all the city's residents for free medical services.
---
19-

ISS

– International Space Station
---
20-The Indian Army has gifted a

vintage T-55 tank

to the students of Mohammad Ali Jauhar University in Uttar Pradesh's Rampur.
---
21-Former Prime Minister

Khaleda Zia

's exiled son

Tarique Rahman

named Bangladesh Nationalist Party (BNP) chief.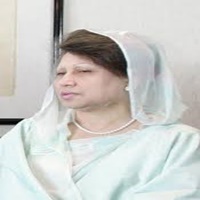 ---
22-The Delhi government to register Sikh weddings under

Anand Marriages Rules

.
---
23-The PyeongChang Olympic Stadium ushered in the

23rd

Winter Games.
---
24-Noted Odia litterateur and Sahitya Akademi Award recipient

Chandrasekhar Rath

has passed away.
---
25-The

24th Casablanca

International Book Fair has kicked off in Morocco.
---
26-Reliance Industries (RIL) won

Golden Peacock Award 2017

for corporate social responsibility (CSR) initiatives.
---
27-The three-day plenary of All India Muslim Personal Law Board (

AIMPLB

) has begun in Hyderabad.
---
28-The first part of Parliaments Budget session has concluded on Friday and it will reconvene on March 5.
---
29-The Madras High Court has banned people from carrying mobile phones to Madurai's famous

Meenakshi Amman

temple.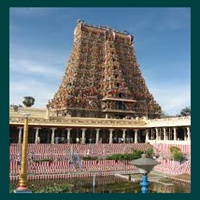 ---
30- Three-time Grand Slam champion

Stan Wawrinka

clinched his second win of 2018 defeating Martin Klizan to reach the Sofia ATP quarter-finals.
---
Also, watch more current affairs for various competitive examination here
Watch GK/General Awareness/ General Studies for here 
Please follow and like us: