Please follow and like us:
---
Current Affairs for various competitive examinations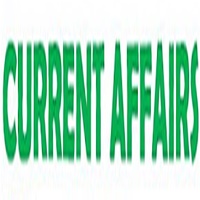 Welcome to Current Affairs section.
These are written mainly for aspirants of Banking, SSC, IBPS, or competitive exams like UPSC,  APPSC, TSPSC, TNPSC, IAS,  RRB State Level Public Service Commission, and other exams.
Current Affairs bits help in the last minute preparation for various exams.
Current Affairs One-Liners help a lot.
Watch below some of Current Affairs- One-Liners
Find Latest Current Affairs 2017
---
1-India has claimed 5 gold medals at the AIBA World Women's Youth Boxing Championships in Guwahati.
---
2-The Ngurah Rai International Airport on the Indonesian island of Bali suspended operations due to Agung volcanic ash eruption
---
3-South Africa's Demi-Leigh Nel-Peters won Miss Universe 2017 title. Iris Mittenaere from France crowned her successor Demi-Leigh.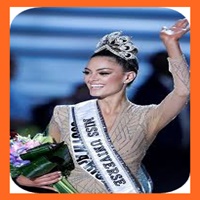 ---
4-Laura Gonzalez from Colombia was named the runner-up, while Davina Bennett from Jamaica rounded up the top three.
---
5-India's Shraddha Shashidhar, 21, a media graduate, failed to make it even to the top 16.
---
6-Australia has defeated England by 10 wickets in 1st Ashes Test at the Gabba in Brisbane. Batsmen David Warner (87 not out) and debutant Cameron Bancroft (82 not out) helped Aussies.
---
7-India has defeated Sri Lanka by an innings and 239 runs in the second Test match at the Vidarbha Cricket Association Stadium in Nagpur.
---
8-China's Foreign Languages Press (FLP) will translate and publish the second volume of President Xi Jinping's book on governance.
---
9-India off-spinner Ravichandran Ashwin became the fastest bowler in the history of Test cricket to take 300 wickets in his 54th match, breaking Dennis Lillee's record during India's win over Sri Lanka in the second Test.
---
10- The Off Spinner R Ashwin is only the fifth Indian bowler to complete a career 300 wickets in Test cricket behind Anil Kumble (619), Kapil Dev (434), Harbhajan Singh (417) and Zaheer Khan (311)
---
11-Microsoft Corporation co-founder Bill Gates has been elected to Chinese Academy of Engineering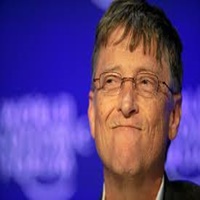 ---
12-Toilet revolution has begun in China's largest lake i.e Qinghai Lake
---
13-Pakistan Law Minister Zahid Hamid resigned
---
14-Ishaan Khatter won Best Actor award at the International Bosphorus Film Festival in Turkey
---
15-NASA is set to launch a sensor to measure orbital debris around the International Space Station (ISS)
---
16-Aegon Life Insurance has appointed Vineet Arora as its new Managing Director and Chief Executive Officer, effective January 2018.
---
17-Britain's Prince Harry's will marry his American actress girlfriend Meghan Markle next year
---
18-Indian table tennis player G. Sathiyan won the gold medal in the men's singles final of the 2017 ITTF Challenge Spanish Open in Almeria (Spain)
---
19-India skipper Virat Kohli rested for the upcoming three-match ODI series against Sri Lanka. Rohit Sharma to lead
---
20-The Odisha government has announced scheme to boost freshwater aquaculture
---
21-US Ambassador to India Kenneth Juster has described Hyderabad as marvel for ease of doing business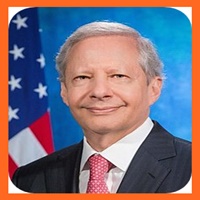 ---
22-Indian doctors performed first kidney transplant in Tanzania in partnership with Muhimbili National Hospital in Dar es Salaam.
---
23- US Ambassador to India Kenneth Juster said India can be the anchor for US business in Indo-Pacific region
---
24-King Mohammed VI of Morocco will participate in the 5th African Union-European Union Summit.
---
25-Tamil Nadu has adjudged the best state in Organ Donation for the third time in a row. According to official information, 5,933 organs retrieved from 1,056 donors
---
26- Ivanka Trump, US President Donald Trump's daughter, and advisor will speak at three sessions at the eighth Global Entrepreneurship Summit (GES), beginning in Hyderabad.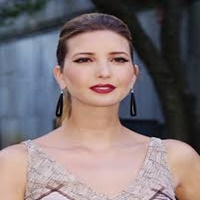 ---
27-The US-India Business Council (USIBC) has launched an initiative for women entrepreneurs in Hyderabad.
---
28- IAS officer Shaktikanta Das has been appointed India's G20 Sherpa
---
29-Three MPs of Sasikala-Dinakaran faction switched loyalties to the ruling faction led by Chief Minister K. Palaniswami and Deputy Chief Minister O.Panneerselvam
---
30-Japanese professor Hiroshi Marui was conferred 3rd ICCR distinguished Indologist award for his exemplary contribution to Indology. The award was presented by the President Ram Nath Kovind
---
Also, watch more current affairs here
Watch GK/General Awareness/ General Studies for here 
Please follow and like us: