Please follow and like us:
---
---
Current Affairs for various competitive examinations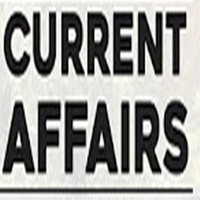 Thank You all for all for landing on the page of Current Affairs.
Current Affairs plays an important role in various competitive examinations conducted by various organizations.
Current Affairs bits help in the last minute preparation for various exams.
Current Affairs One-Liners help a lot.
Watch below some of Current Affairs- One-Liners
---
1-Actor and owner of Indian Super League (ISL) franchise wants to set up football academy in Assam
---
2-RCEP- Regional Comprehensive Economic Partnership; ISA- The International Solar Alliance; GES- Global Entrepreneurship Summit; CPEC- China-Pakistan Economic Corridor
---
3-Shilpa Shetty, Neeta Lulla will attend Global Entrepreneurship Summit in Hyderabad.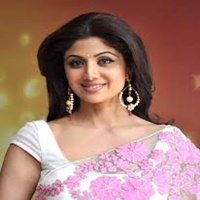 ---
4-The world's longest dinosaur tracks discovered in the French village of Plagne
---
5-The Bangladesh Cricket Board (BCB) to issue two No Objection Certificates (NOC) per year for overseas cricket leagues
---
6-The US Food and Drug Administration (FDA) has approved first digital pill with ingestible sensor
---
7- The former India captain Rahul Dravid has become Bengaluru FC ambassador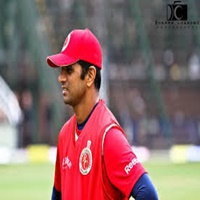 ---
8-West Bengal on Tuesday won the Geographical Indication (GI) tag for the iconic 'rosogolla'. The rival was Odisha
---
9- Ride-hailing app Uber has launched bike-sharing service in Dhaka
---
10-National Centre for Performing Arts (NCPA) has geared up to host the first edition of International Jazz Festival in Mumbai.
---
11-Pharma major Dr. Reddy's Laboratories Ltd has launched Clofarabine injection in US market
---
12-Three FIRs were lodged against Jamiat Ulema-e-Hind chief Maulana Arshad Madani for 'provocative' statements
---
13-Tribal festival with tribes from four continents Australia, Canada, Kenya, and Zimbabwe has kicked off in Ranchi
---
14-SDG- Sustainable Development Goal
---
15-The completion of installing bio-toilets in the Indian Railways coaches has been advanced to December 2018
---
16-Ghazal singer Ghazal Srinivas sang "Golden dreams of Gandhiji" in the Central Hall of Israeli Parliament.
---
17- Union Minority Affairs Minister Mukhtar Abbas Naqvi has inaugurated 'Hunar Haat' at the India International Trade Fair (IITF) at Pragati Maidan in New Delhi.
---
18-The Telangana government led by CM KCR has agreed to support Delhi government in developing two incubators like Hyderabad's T-Hub.
---
19-Punjab has signed MoU for paddy straw conversion with a Chennai-based company
---
20-The Karnataka Legislative Assembly has passed a bill repealing 142 enactments
---
21-Largest diamond ever auctioned sold for a world record $34 mn in Geneva
---
22-India skipper Virat Kohli said he too needs rest from the busy international schedule and added that he is not a robot.
---
Also, watch more current affairs here
Watch GK/General Awareness/ General Studies for here 
Please follow and like us: