Please follow and like us:
---
---
Current Affairs for various competitive examinations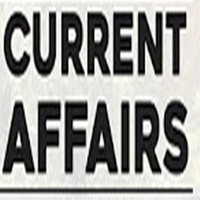 Thank You all for all for landing at the page of Current Affairs.
Current Affairs plays an important role in various competitive examinations conducted by various organizations.
Current Affairs bits help in the last minute preparation for various exams.
Current Affairs One-Liners help a lot.
Watch below some of Current Affairs- One-Liners
---
1-Sachin Tendulkar called on Chief Minister Pinarayi Vijayan at his office here on Thursday, seeking the support of the Kerala government ahead of the upcoming season of the Indian Super League (ISL) football tournament.
---
2-UAE has celebrated Flag Day today.
---
3-The Karnataka government will create an ecosystem for using nanotechnology across vertical including engineering, medicine, energy, transport and communication
---
4- ERP- Enterprise Resource Planning; CENTA- Centre for Teacher Accreditation; IEEFA- Institute for Energy Economics and Financial Analysis
---
5-The Indian Army has launched a software application to effectively manage logistics
---
6- Five-time World Champion M.C. Mary Kom and fellow Indian Shiksha entered Asian Boxing Championship quarters at the Asian Women's Boxing Championships in Ho Chi Minh City.
---
7-The Kerala government to set up a 'trauma care' policy. Both state-run and private sector hospitals do not charge any money for two days from road accident victims under this policy.
---
8-Ghana pair Christian Atsu and Thomas Partey have been nominated for the 2018 African Player of the Year award released by the Confederation of African Football (CAF).
---
9-Spanish tennis ace Rafael Nadal secured World No.1 sport until year-end in the ATP rankings
---
10-The Collins English Dictionary has called the term 'fake news' Word of the Year for 2017
---
11-India-NZ at Feroz Shah Kotla stadium in New Delhi was the first match held without gensets
---
12-India is all set to become the third-largest aviation market in the world in terms of passengers by 2026, Vice President M. Venkaiah Naidu said.
---
13-Shah Rukh Khan is a gift to the world, said by Hollywood director Paul Feig
---
14- Reliance Industries Ltd (RIL) chairman Mukesh Ambani, with a net worth of $38 billion has topped Forbes' 2017 list of India's 100 richest tycoons
---
15-India, Britain will collaborate to make next-gen solar cells i.e photovoltaics (PV)
---
16-Chinese smartphone maker Xiaomi has appointed actress Katrina Kaif as product endorser for its new 'Redmi Y series' in India.
---
17-The government said that it has approved foreign direct investment (FDI) proposals worth Rs 24.56 crore.
---
18-Bollywood celebrities including Amitabh Bachchan, Anupam Kher and Sonu Nigam have wished for cricketer Ashish Nehra, who has retired from the Indian cricket team.
---
19-India-born Microsoft CEO Satya Nadella's bestseller 'Hit Refresh' will be available in Hindi, Telugu and Tamil languages.
---
20- E-commerce sectors Amazon and Flipkart to make airborne delivery of products to customers in India using drones.
---
21-The Odisha government signed a Memorandum of Understanding (MoU) with ITE Education Services, Singapore on skill development in the state.
---
22-Sachin Tendulkar called on Kerala Chief Minister Pinarayi Vijayan seeking the support of his government ahead of the upcoming season of the Indian Super League (ISL) football tournament.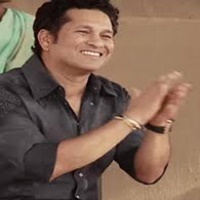 ---
23-Google is likely to cut off its airfare feed for travel websites Expedia and Orbitz
---
24-US President Donald Trump is set to nominate Federal Reserve Governor Jerome Powell as next Fed chair i.e the American central bank
---
25-Belarus has reaffirmed commitment to join a full-fledged member of the World Trade Organization (WTO).
---
26-British Defence Secretary Michael Fallon has resigned over alleged 'improper behaviour'
---
27-Ashok Chakra and Kirti Chakra awardees will now be eligible for lifetime free travel in railways First Class and Executive Class
---
28-Dina Wadia, daughter of Pakistan's founder Mohammad Ali Jinnah, has passed away at her home in New York. She was 98.
---
29-Asia's largest cattle fair Sonepur cattle fair has begun in Bihar
---
30-Punjab and Haryana, the Agrarian states have procured nearly 205 lakh tonne of paddy this season
---
31-Saurashtra batsman Cheteshwar Pujara has become the first Indian cricketer scoring 12th first-class double ton against Jharkhand on the second day of their Ranji Trophy match in Rajkot
---
32-India reached the women's Asia Cup semi-final at Kakamigahara (Japan) thrashing Kazakhstan 7-1 in the quarters at the Kakamigahara Kawasaki Stadium.
---
33- Kochi-Muziris Biennale (KMB) Fundraiser Auction raised Rs 2.75 crores which will help sustain the art festival through 2018.
---
Watch more current affairs here
Watch GK/General Awareness/ General Studies for here 
Please follow and like us: