Please follow and like us:
Current Affairs Jan 2, National
1-Dubai-based Indian teen Apeksha Bonoj (14) designed a calendar to promote dog adoption.
---
2-Bengaluru to host the 107th Indian Science Congress (ISC 2020) for 5-day.
---
3-Uttar Pradesh set records in tree plantation drives.
---
4- NDRF- The National Disaster Response Force
---
5-Former Rajya Sabha member D.P. Tripathi is no more. The general secretary of the Nationalist Congress Party (NCP) was 64.
---
6-BJP asks Samajwadi Party (SP) President Akhilesh Yadav to spend time in Pakistan to know the atrocities being faced by the Hindu minorities there.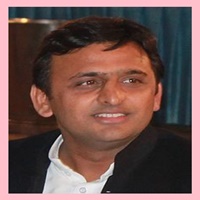 ---
7-Allahabad University Vice-Chancellor Professor Rattan Lal Hangloo resigned following sexual misconduct and corruption allegations.
---
8- The Central Board of Secondary Education (CBSE) has mandated 75% attendance for the 10th, 12th exams.
---
9= Prime Minister Narendra Modi's interaction program 'Pariksha Pe Charcha 2020' rescheduled on January 20.
---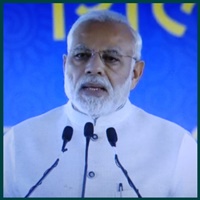 10-The Reserve Bank of India has launched a mobile app MANI for visually impaired to identify the denomination of Indian banknotes.
---
11- NOC- No objection certificate
ARMVs- Accident Relief Medical Vans
SPARMVs – Self Propelled Accident Relief Medical Vans
NPCI- National Payments Corporation of India
DRDO- Defence Research and Development Organisation
BBL- Big Bash League in Melbourne.
IWF- International Weightlifting Federation
OALP- Open Acreage Licensing Policy
IPC-Indian Penal Code
CrPC- Code of Criminal Procedure
NCLAT- The National Company Law Appellate Tribunal
---
12- The Telecom Regulatory Authority of India (TRAI) has issued a consultation paper on net neutrality.
---
13-Union Home Minister Amit Shah inaugurated a new campus of the National Fire Service College (NFSC). He laid the foundation of the National Disaster Response Force (NDRF) Academy in Nagpur.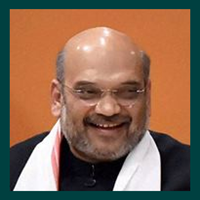 ---
14-A Centre for Research in Applied Artificial Intelligence (CRiAA) will come up in Hyderabad.
---
15-Maharashtra Governor B. S. Koshyari visited Chief Minister Uddhav Thackeray's residence 'Matoshri' in Bandra east for dinner.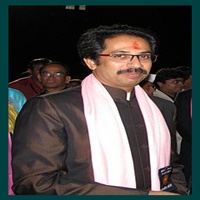 ---
16-RBI's 3rd 'Operation Twist' began on Jan 6 to improve transmission.
---
17-Republic Day tableau proposals of West Bengal and Maharashtra were rejected. Out of 56 R-Day tableau proposals, only 22 accepted.
---
18- 7 opposition-ruled states with their tableaux will be displayed in the Republic Day parade this year.
---
19-Telecom major Bharti Airtel has launched 4G services in 26 Ladakh villages.
---
20-Prime Minister Narendra Modi has inaugurated Defence Research and Development Organisation's (DRDO) Young Scientist Laboratories.
---
21-Software major Wipro and Hindustan Aeronautics Ltd (HAL) tied up to make aerospace components.
---
22- The Indian Institute of Technology, Hyderabad, (IIT-H) and Telangana govt to work on artificial intelligence (AI).
---
23-Himachal Pradesh Chief Minister Jai Ram Thakur said the Atal tunnel, earlier known as Rohtang tunnel, will be opened by Prime Minister Modi by June-end.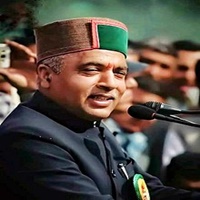 ---
24-Union Minister Giriraj Singh has stressed the need for teaching Gita in schools to keep kids rooted in culture.
---
25-Three dreaded militants of the banned National Liberation Front of Tripura (NLFT) were held in Tripura.
---
26-Andhra Pradesh Chief Minister Y.S Jagan Mohan Reddy has asked anti-graft body to improve performance.
---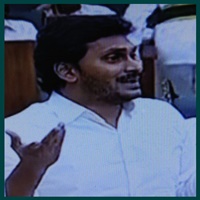 27-Vikrant Shrotriya has been appointed as Managing Director by Novo Nordisk, a global healthcare company.
---
28- Two sisters from Haryana were denied passports over Nepalese looks.
---
29-Housing Development Finance Corporation (HDFC) got a nod to buy a 51% stake in Apollo Munich.
---
30-President Ram Nath Kovind, Vice President M. Venkaiah Naidu, PM Modi paid tributes to Guru Gobind Singh on his 'Prakash Utsav' or birth anniversary.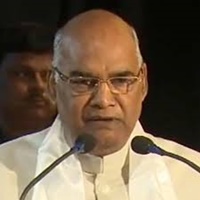 ---
31-Delhi Metro Rail Corporation (DMRC) has launched a free Wi-Fi facility at all the six metro stations of the Airport Express Line.
---
Current Affairs Jan 2, International
---
1-Bangladesh Prime Minister Sheikh Hasina has inaugurated the 25th edition of the Dhaka International Trade Fair.
---
2-Sri Lankan Tourism Minister Prasanna Ranatunga said the government will extend the free-visa regime till April 30.
---
3-Artificial Intelligence (AI)-based Google model beats humans in detecting breast cancer.
---
4- Pakistan cabinet gave a three-year extension to Chief of the Army Staff (COAS) Gen Qamar Javed Bajwa.
---
5-China started a 10-year fishing ban on the country's longest river Yangtze River to protect biodiversity.
---
6- Pakistan's Inter-Services Public Relations (ISPR) has been recruiting youth for cyber propaganda war on India. ISPR is headed by Major General Asif Ghafoor.
---
7- NBA Commissioner Emeritus David Stern died due to brain hemorrhage.
---
8-Former US Secretary of State Hillary Clinton has been appointed as the 11th Chancellor of Queen's University, Belfast (QUB).
---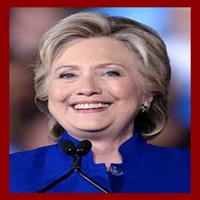 9-Afghanistan to set up its own Aadhaar like India, which developed a decade ago.
---
10-5.8-magnitude earthquake hits Iran's Khorasan Razavi province.
---
11-Pakistan Prime Minister Imran Khan admitted that he was asked to work in a Bollywood film by the late Indian actor Dev Anand.
---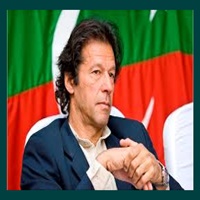 12-Transit and Transportation protocol will be implemented between Nepal and China from Feb.
---
13-The iconic Brazilian city of Rio de Janeiro has welcomed a record 2.9 mn people to New Year's celebration.
---
Current Affairs Jan 2, Sports
1-West Indies Test captain Jason Holder rested for the first 2 ODIs against the three-match series against Ireland.
---
2-Star Indian grappler Vinesh Phogat said 2020 will be special. She will make her second Olympics appearance.
---
3-Former India batsman Yuvraj Singh has termed Australia bushfire as tragic.
---
4-Former world champion Mirabai Chanu has maintained the 8th spot in Olympic qualification rankings.
---
5- The first game of the Indian Super League (ISL) will take place at the Sree Kanteerava stadium in 2020 in Bengaluru.
---
6- The sixth edition of the International Young Chef Olympiad (YCO) will be held in India, starting on January 28.
---
7-Former Everton midfielder Li Tie has been named head coach of China's national football team.
---
8-Rajasthan Royals has roped New Zealand leg-spinner, Ish Sodhi as spin consultant for the upcoming season of the Indian Premier League (IPL).
---
9-The National Anti-Doping Agency (NADA) has focussed on dope tests for major sports events in 2020.
---
Current Affairs Jan 2, Films
1-Actor Sara Ali Khan has been raising funds for HIV-affected children.
---
2-Rajkummar Rao has surprised his fans with the first look of his upcoming film, Ludo.
---
3-The first pic from Farhan Akhtar's upcoming film Toofan is out.
---
4-Actor Abhishek Bachchan has shared a first glimpse of his look from the upcoming film The Big Bull.
---
Also, watch more current affairs here
---
Please follow and like us: