Please follow and like us:
January 1, 2020
Current Affairs Jan 1, 2020, National
---
1- UNICEF said 17% of babies i.e an estimated 67,385 babies to be born globally on Jan 1 will be Indian.
---
2- *RSS- Rashtriya Swayamsevak Sangh
FIEO- Federation of Indian Export Organisations: It is a Trade body.
FISME- The Federation of Indian Micro and Small & Medium Enterprises
CMIE- The Centre for Monitoring Indian Economy
SAIL- Steel Authority of India Ltd
PFI- The Popular Front of India
GOCO- Government-owned corporate operator
AIMIM- The All India Majlis-e-Ittehadul Muslimeen
SBS- The Swayampurna Bahuuddeshiya Sanstha
ATF- Aviation Turbine Fuel
---
3-ISRO chief K. Sivan said India's second spaceport to be located in Tamil Nadu's Thoothukdi district.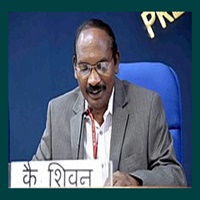 ---
4- India is going to launch a heavy communication satellite Gsat-30 on January 17 from Kourou space centre in French Guiana.
---
5-Prime Minister Narendra Modi to release the 3rd instalment of Pradhan Mantri Kisan Samman Nidhi (PM-Kisan) of Rs 2,000 on Thursday. This will cover the period December 2019-March 2020. This will benefit six crore beneficiaries.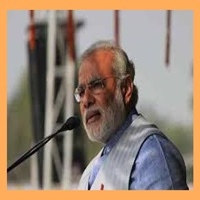 ---
---
6-Kerala Chief Minister Pinarayi Vijayan plays down privilege move against him by BJP MP G.V.L. Narasimha Rao in Rajya Sabha.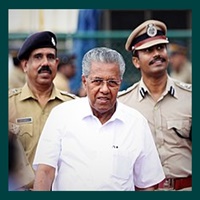 ---
7-Air Marshal Shashiker Choudhary is now the chief of IAF's Maintenance Command.
---
8-Prime Minister Modi to dedicate five DRDO Young Scientists Laboratories to the nation.
---
9-Prime Minister Narendra Modi has urged people to visit 15 places across India after praising a user.
---
10-Goa Governor Satya Pal Malik said out of the existing 12 Nobel Prize awardees, 6 are 'foreigners' and one was Mother Teresa.
---
11-The Archery Association of India (AAI) is all set to hold its elections on January 18.
---
12-Former Andhra Pradesh Chief Minister N. Chandrababu Naidu's wife N. Bhuvaneswari has donated bangles for Amaravati farmers' protest.
---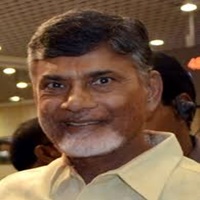 13-Mumbai Court has allowed banks to dispose of liquor baron Vijay Mallya's assets.
---
14-Union Home Minister Amit Shah said Chief of Defence Staff (CDS) will secure nation, and added that it will fulfil new India's aspirations.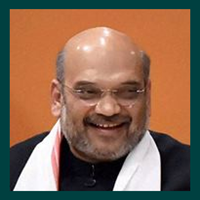 ---
15-Professor Ilyas Husain has been appointed as Jamia's Pro-Vice-Chancellor.
---
16- Four Indian Air Force (IAF) pilots selected for India's manned space mission Gaganyaan by 2022.
---
17-Liquor worth Rs 380 crore was sold across the Telangana state on New Year eve.
---
18-The Enforcement Directorate has attached Rs 51.43 crore assets of a businessman Kumar Pappu Singh, in IDBI Fish Farming Loan Fraud case.
---
19-BJP President Amit Shah has started learning Bengali while preparing for the 2021 West Bengal Assembly election
---
20- Indore is on top of the clean cities of India.
---
21-India to launch its third mission Chandrayaan-3 on the moon in 2020-21 after its second mission Chandrayaan-2 failed.
---
22- Vinod Kumar Yadav has assumed charge as Chairman Railway Board.
---
23-The Uttar Pradesh government led by Yogi Adityanath has requested Centre to ban the Popular Front of India (PFI).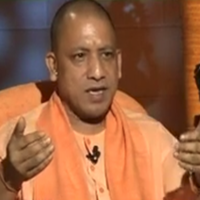 ---
24-Prime Minister Narendra Modi has called the appointment of the new Chief of Defence Staff (CDS) as historic.
---
25-Andhra Pradesh Deputy Chief Minister P. Pushpa Sreevani has posted a TikTok video praising CM YS Jagan Mohan Reddy.
---
26-New Indian Army Chief General Manoj Mukund Naravane said Indian Army will focus on China border also in the line of Pakistan.
---
Current Affairs Jan 1, 2020, International
---
1-Britain has introduced heterosexual civil partnerships.
---
2-The Ministry of Energy said Israel's largest natural gas field Leviathan started operating.
---
3-New World Anti-Doping Agency (WADA) vice president Yang Yang needs promoting anti-doping education.
---
4- The Pacific nation of Palau is the first country to ban sun cream. It is alleged that the cream is harmful to corals and sea life.
---
Current Affairs Jan 1, 2020 Sports
---
1-Pakistan pacer Naseem Shah has been replaced with Mohammad Wasim Jnr for the upcoming U19 World Cup scheduled to be played in South Africa.
---
2-International Olympic Committee (IOC) President Thomas Bach said the 2020 Tokyo Olympics has been aimed to be a carbon-neutral Games.
---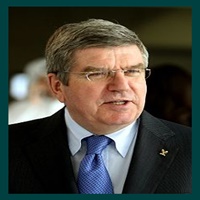 3-Master blaster Sachin Tendulkar's tweet video on differently-abled boy playing Cricket wins hearts.
---
4- India all-rounder Hardik Pandya has announced engagement with Serbian actress Natasa.
---
5-Angelo Mathews has been recalled to the Sri Lankan T20I side to play against India for a three-match T20I series.
---
6-New Zealand captain Kane Williamson and batsman Henry Nicholls were found to be suffering from flu-like symptoms. They skipped training.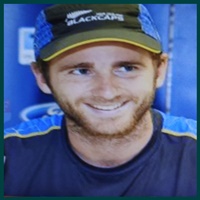 ---
7-Former world No 1 Venus Williams has been pulled out of the Brisbane International due to injury
---
8-Bangladesh head coach Russell Domingo is likely to tour Pak on Bangladesh Cricket Board (BCB) green signal.
---
9-The 2020 edition of the Pakistan Super League (PSL) will be played across four cities in Pakistan from February 20 to March 22. It will have 34 matches.
---
10-India skipper Virat Kohli, former captain MS Dhoni named captains in ESPN Cricinfo's teams of the decade.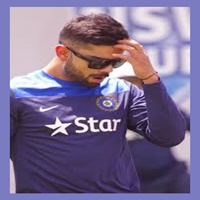 ---
Current Affairs Jan 1, 2020 Films/Entertainment
---
1-Filmmaker Ram Gopal Varma set to explore Mumbai underworld fugitive mafia don Dawood Ibrahim with web series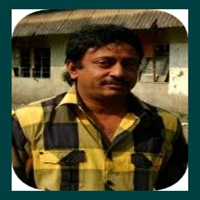 2- Actress Ananya Panday was trolled over her remark on nepotism.
Also, watch more current affairs here
---
Watch GK/General Awareness/ General Studies for here
Please follow and like us: