Please follow and like us:
---
---
Current Affairs for various competitive examinations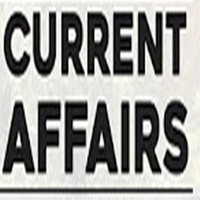 Thank You all for all for landing at the page of Current Affairs.
Current Affairs plays an important role in various competitive examinations conducted by various organizations.
Current Affairs bits help in the last minute preparation for various exams.
Current Affairs One-Liners help a lot.
Watch below some of Current Affairs- One-Liners
---
1- The Prince of Wales, Prince Charles, accompanied by his wife, the Duchess of Cornwall, Camilla Parker-Bowles will make a visit to India on November 8-9
---
2-Karnataka batsman Mayank Agarwal has slammed maiden First Class triple century against Maharashtra while playing for the Ranji Trophy in Pune.
---
3-The National Investigation Agency (NIA) has signed a MoU with C-DAC's Pune branch to enhance cyber, IT capability
---
4-North-East Festival has begun in Delhi. The state offers northeastern cuisine, handloom products.
---
5-Bandh has been observed in Chittorgarh against 'Padmavati' movie by Karni Sena activists.
---
6-Punjab Chief Minister Amarinder Singh has opposed GI tagging of Madhya Pradesh's 13 Basmati-producing districts
---
7-US President Donald Trump can use Twitter on China visit. The social network is blocked due to censorship
---
8-Former Trinamool Congress leader Mukul Roy has joined the Bharatiya Janata Party (BJP) in New Delhi.
---
9-The Thapar University in Patiala has signed a comprehensive institutional agreement with Israel's Tel Aviv University (TAU) in the field of research, teaching
---
10-Telangana Chief Minister K. Chandrasekhar Rao, popularly known as KCR has handed over a cheque of Rs 417.16 crore to BHEL for Damaracharla Yadadri ultra mega thermal power plant.
---
11-Chinese handset maker Vivo has opened its maiden offline "Experience Center" in Bengaluru in the presence of Kannada actress Sruthi Hariharan.
---
12-SriLankan Airlines has launched a direct flight service to Melbourne from its Colombo hub.
---
13-Actor Prakash Raj has extended support to actor Kamal Haasan's views on 'Hindu extremists'
---
14- ICERT- Indian Computer Emergency Response Team; its Director General is Sanjay Bahl
---
15- Lionel Messi is all set to make his 600th official appearance for FC Barcelona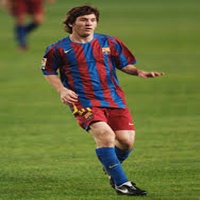 ---
16-India topped domestic air passenger traffic in September, followed by China and Russia
---
17-Twitter has launched 'Video Website Card' in India.
---
18-Prime Minister Narendra Modi met Armenian President Serzh Sargsyan to explore ways to boost bilateral ties.
---
19-Prime Minister Narendra Modi met his Latvian counterpart Maris Kucinskis and discussed on bilateral issues.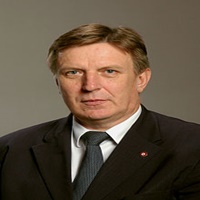 ---
20-NOAA- National Oceanic and Atmospheric Administration
---
21-Pakistan's founder Muhammad Ali Jinnah's daughter Dina Wadia's funeral shall take place in New York
---
22-US President Donald Trump's Twitter account has been shut for 11 minutes
---
23-NASA's Juno spacecraft has completed 8th science flyby of Jupiter
---
24-Bollywood actress Priyanka Chopra found place among the world's most powerful women in Forbes magazine's 2017 list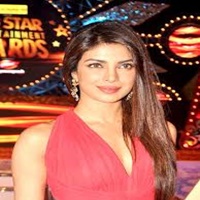 ---
25-US President Donald Trump's daughter and senior advisor Ivanka Trump attended World Assembly of Women in Tokyo
---
26-RBI asked large borrowers having exposure of Rs 50 crore and above to obtain the 20-digit Legal Entity Identifier (LEI) from banks
---
27-US President Donald Trump nominated Federal Reserve Governor Jerome Powell as the head of the American central bank.
---
28-Ukraine, UAE launched visa-free travel between the two countries.
---
29-Spanish tennis player Rafael Nadal has withdrawn from the Paris Masters due to injury.
---
Watch more current affairs here
Watch GK/General Awareness/ General Studies for here 
Please follow and like us: