Please follow and like us:
---
Current Affairs for various competitive examinations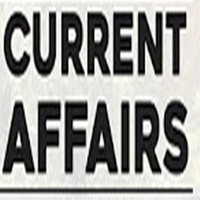 Welcome to Current Affairs section.
These are written mainly for aspirants of Banking, SSC, IBPS, or competitive exams like UPSC,  APPSC, TSPSC, TNPSC, IAS,  RRB State Level Public Service Commission, and other exams.
Current Affairs bits help in the last minute preparation for various exams.
Current Affairs One-Liners help a lot.
Watch below some of Current Affairs- One-Liners
Find Latest Current Affairs 2017
---
1-The White news House has

banned using personal cellphones

in the West Wing.
---
2-

NASA

has launched two missions to explore a little-understood area 96 km above Earth's surface.
---
3-Actor

Nawazuddin Siddiqui

will lend his voice for a brand film to be launched by channel Discovery JEET.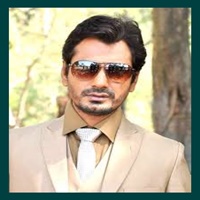 ---
4-Defending champion

Serena Williams

was pulled out of Australian Open saying that she was not prepared to keep playing after becoming a mother.
---
5- Actors

Rajinikanth

and

Kamal Haasan

will be seen sharing dais at the Natchathira Vizha 2018 festival in Kuala Lumpur on Saturday.
---
6- Egypt star

Mohamed Salah

has been named 2017 CAF African Player of the Year.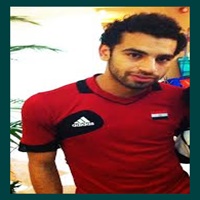 ---
7- The films nominated for the The Writers Guild of America Awards 2018 are Hugh Jackman's

'Logan'

, Emily V. Gordon and Kumail Nanjiani's

'The Big Sick'

and James Franco's

'The Disaster Artist'

.
---
8-Parliamentary Affairs Minister

Ananth Kumar

said that the Budget Session of Parliament will begin on January 29 and the Budget will be tabled on February 1, 2018.
---
9-A hot

air balloon

crashed near Egypt's ancient city of Luxor killing one tourist and injuring 12 others.

10- Intel CEO is Brian Krzanich.
---
11- I

ESA

– The India Energy Storage Alliance;

PWL

– Pro Wrestling League
---
12-Tripura's capital Agartala was linked with Bengaluru by

'Humsafar Express'

. It has become the second city in the northeast to get a newly introduced train with modern facilities.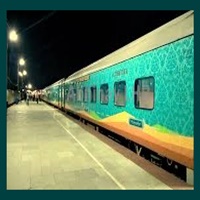 ---
13-Parliamentary Affairs Minister

Ananth Kumar

said that the two houses of Winter Session saw the passing of 22 bills in a session that had just 13 sittings.
---
14-

Mukesh Agnihotri

was appointed the leader of Congress legislature party in the Himachal Pradesh state.
---
15-Now, women can join and serve the

Territorial Army,

as the Delhi High Court said.
---
16- A mobile health van has been launched in New Delhi to treat

homeless drug addicts

. Delhi Deputy Chief Minister Manish Sisodia has flagged off this van.
---
17-The Dubai Electricity and Water Authority

(DEWA)

has joined the UN Global Compact

(UNGC).
---
18-Former Dutch politician

Camiel Eurlings

International Olympic Committee (IOC) member has resigned over domestic violence case.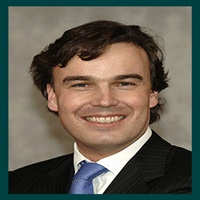 ---
19-According to a survey conducted by Amazon India's Annual Reading Trends Reports for 2017,

Bengaluru

has emerged as the most well-read city in India followed by

Mumbai

and

Delhi

.
---
20-

Sergey Bubka

was named as the international event ambassador for the 15th edition of the Tata Mumbai Marathon.Bubka is Six-time world pole vault champion.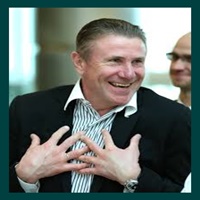 ---
21- The driver of the former Defence Minister

A.K. Antony

's driver has committed suicide at the official residence of the senior Congress leader in New Delhi.
---
22-India's first of its kind sports literature festival,

Play Write 2018

will be held in Chandigarh on March 17-18.
---
23-

Indian economy

's growth estimated at 6.5% in 2017-18 compared with 7.1 percent in 2016-17.
---
24- Women and Child Development

(WCD)

ministry in association with the National Commission for Women

(NCW)

, is planning to introduce new jail reforms for women prisoners.
---
25-

CCPA

– Central Consumer Protection Authority:

IFFI

– International Film Festival of India
---
26- Iran and Pakistan held talks on

defence

cooperation amid US threats.
---
27-

Pradeep Kumar Malhotra

, Prime Minister Narendra Modi's favourite cook in Varanasi passed away following brain haemorrhage.
---
28-Chief Minister

Mamata Banerjee

has launched West Bengal government's

official emblem

.
---
29-The Reserve Bank of India (RBI) to issue new

Rs 10 notes

with

Konark Sun Temple motif

.
---
30- Reliance Energy has become the first utility to link up with Google for its

Google TEZ

. It is a Unified Payments Interface (UPI)-based payment platform.
---
Also, watch more current affairs here
Watch GK/General Awareness/ General Studies for here 
Please follow and like us: