Please follow and like us:
---
---
Current Affairs for various competitive examinations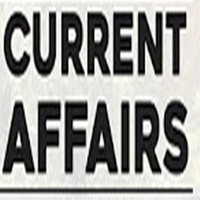 Thank You all for all for landing at the page of Current Affairs.
Current Affairs plays an important role in various competitive examinations conducted by various organizations.
Current Affairs bits help in the last minute preparation for various exams.
Current Affairs One-Liners help a lot.
Watch below some of Current Affairs- One-Liners
1-The Assam government to buy the house of singer Bhupen Hazarika in Kolkata. The house is likely to convert into a Cultural Centre
---
2-Elite Multi Speciality Hospital Pvt. Ltd. has signed a MoU with the Andhra Pradesh Economic Development Board (APEDB) to set up a multi-speciality hospital in the holy city of Tirupati.
---
3-German Chancellor Angela Merkel has topped the Forbes list of the 100 most powerful women
---
4-The Bihar government has signed an agreement with Sikkim for organic crop certificate
---
5- The government has decided to designate 'khichdi' as a national dish
---
6-The IKEA Foundation in partnership with UN Development Programme (UNDP) and India Development Foundation (IDF) to train Telangana women in retail skills
---
7-The Assam government signed MoUs with its Singapore counterpart for skilling youths
---
8-Kuwaiti Emir Sheikh Sabah Al-Ahmad Al-Jaber Al-Sabah has renamed Sheikh Jaber Mubarak Al-Hamad Al-Sabah as the Prime Minister
---
9- According to the World Bank reports 22 percent of Brazilians live under the poverty line
---
10- NASA said its Mars 2020 mission will have 23 'eyes'
---
11-Bharti AXA Life Insurance has named Vikas Seth as Chief Executive Officer (CEO)
---
12- PFRDA- The Pension Fund Regulatory and Development Authority; NPS- New Pension Scheme; PIA- The Pakistan International Airlines' EPR- Extended Producer Responsibility
---
13-PFRDA has increased maximum age of joining NPS to 65
---
14-The Cabinet Committee on Economic Affairs has approved the extension of the Rashtriya Krishi Vikas Yojana (RKVY) as RKVY-RAFTAAR for fiscals 2017-18 to 2019-20.
---
15- The Union Cabinet has approved the amendment in Teacher Education Act
---
16-Japanese Prime Minister Shinzo Abe was re-appointed the nation's leader after election landslide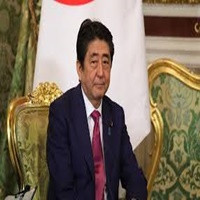 ---
17-Bihar Cabinet has approved reservation in contract jobs
---
18-Telangana Chief Minister K. Chandrasekhar Rao said new Secretariat and Assembly buildings in Secunderabad will be built.
---
19-President Ram Nath Kovind has appreciated Bhutan King Jigme Khesar Namgyel Wangchuck's role in resolving Indian and Chinese troops in the Doklam region of the Himalayan kingdom.
---
20-The Cabinet Committee on Economic Affairs (CCEA) has approved Special Banking Arrangement for paying subsidies to fertiliser firms
---
21-The Union Cabinet chaired by Prime Minister Narendra Modi has given nod for India-Ethiopia trade agreement
---
22- Senior Actress and Rajya Sabha member Rekha has given Rs 2.5 crore from her MPLAD funds to Rae Bareli, the parliamentary constituency of AICC president Sonia Gandhi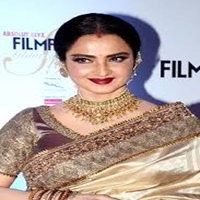 ---
23-The Union Cabinet chaired by Prime Minister Narendra Modi has approved signing of customs agreement between India, Armenia
---
24-Veteran filmmaker Ramesh Sippy will be felicitated with the Lifetime Achievement Award at Jharkhand film fest
---
25-India and Russia will sign a contract for overhaul of three Mi-26 helicopters, the biggest choppers in the world.
---
26- Brazil has joined the International Energy Agency (IEA) as an association nation
---
27-Google will open its first Google Cloud Platform region in Mumbai.
---
28-Abdul Qavi Desnavi was honoured by search engine Google with a doodle on his 87th birth anniversary
---
29-The Iraqi government will hold the parliamentary elections on May 15, 2018
---
30-IIT-Bhubaneswar will get world-class centre of excellence
---
Watch more current affairs

here
Watch GK/General Awareness/ General Studies fo

r here 
Please follow and like us: