Please follow and like us:
Assam Current Affairs- Feb 21, 2023
Assam Current Affairs play an important role to gain the knowledge.
Assam Current Affairs section helps candidates to prepare well for the competitive examinations.
1) Tripura, Nagaland, and Meghalaya are three northeastern states where elections will be held, according to Assam Chief Minister Himanta Biswa Sarma.
2-Himanta Biswa Sarma, the chief minister of Assam, is the only chief minister in the northeast area to campaign for the BJP in each of the three states that will have elections soon.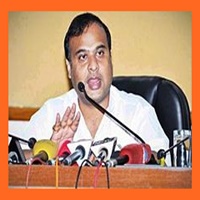 3- Police in Assam's Charaideo district shot and killed a bike lifter, according to officials on Monday.
The incident happened on Sunday night in Sonari, and the deceased has been identified as Santosh Jaiswal.
Assam Current Affairs
4-Assam Chief Minister Himanta Biswa Sarma responded to a controversy that arose when the state government published an advertisement inviting devotees to the Dakini Hill in Kamrup district to celebrate Mahashivratri on Sunday by making fun of the Uddhav Thackeray-led Shiv Sena faction.
According to Sarma, Uddhav Thakeray might have lost the party's emblem for involving God in a contentious political issue.
5-Jagdish Mukhi, the outgoing governor of Assam, said goodbye to officials and other workers at the Raj Bhavan on Sunday. On February 22, Gulab Chand Kataria would take over as governor.
6- A new terrorist group has appeared in Assam and is calling for the creation of a Kamptapur state that would include some of West Bengal and Assam.
The newly created organisation Greater Behar Liberation Organisation (GBLO) posted a video in which it mimicked the same tone as another outlawed group, the Kamptapur Liberation Army (KLO).
7-The political climate in Meghalaya, which is headed for elections, is both intriguing and perplexing. Amit Shah, the Union Home Minister, and Himanta Biswa Sarma, the chief minister of Assam, are leading the attack by the Bharatiya Janata Party on Conrad Sangma and his National People's Party (NPP), their former coalition partner.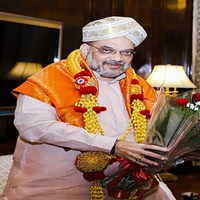 8-Gulab Chand Kataria has made great strides from his position as a geography teacher in a modest Rajasthani school to his appointment as governor of Assam.
Kataria is renowned for his simplicity and low-key demeanour despite being a political mainstay in the Mewar district after being elected eight times as an MLA and once as an MP.
Assam Current Affairs
9-Ranjeet Dass, a cabinet minister, announced on Saturday that the Assam government would issue ration cards to 40 lakh people in April.
10-In December 2022, the Assam government stated that ration cards would enable consumers to get cashless medical benefits at public or private hospitals across the country up to Rs 5 lakh per household.
11-Minister Pijush Hazarika stated on Saturday that the Congress party won't be able to retake power in Assam until 2036, despite the state's version of the "Bharat Jodo Yatra."
He asserted that Assam's Chief Minister position would remain vacant for the ensuing 13 years.
12-A senior attorney was attacked with acid by unidentified perpetrators in the Kokrajhar district of Assam, according to authorities.
The event happened on Friday in the vicinity of Gossaigaon.
Abdus Samad Ahmed, a resident of Padmabil village and a prominent lawyer for the Gossaigaon Lawyer's Association, was named as the victim.
13-Longest river cruise in the world On its 39th day of travel, the MV Ganga Vilas arrived in Dhubri, Assam, after passing through Bangladesh, West Bengal, Bihar, Uttar Pradesh, and Jharkhand.
Assam Current Affairs
14-The MV Ganga Vilas, a historic voyage flagged off by Prime Minister Narendra Modi, took sail from Varanasi on January 13 and is scheduled to arrive in Dibrugarh on March 1, where it will anchor and end its 51-day journey.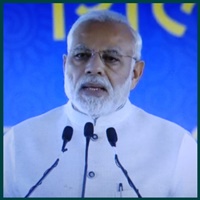 15-The arrival of the Ganga Vilas cruise ship at Dhubri in Assam was described as a "watershed event" in the inland waterway's transportation towards the transformation of northeast India by Sarbananda Sonowal, the Union Minister of Ports, Shipping, and Waterways.
For more, Assam Current Affairs, click here
For video news of India and the world, click here
Please follow and like us: