Please follow and like us:
One Liner Current Affairs- Feb 20, 2023
One Liner Current Affairs play an important role to gain knowledge on various fields.
One Liner Current Affairs section helps candidates to build confidence to face various competitive examinations.
The Supreme Court stated on Monday that not every statement could be construed as hate speech, emphasising that "hate is the single thing that unites us as human beings. Remove hate from your minds and just notice the difference."
2-During an event conducted in Gurugram on Monday, a postal stamp was released to honour the birth anniversary of the late Rao Birender Singh, a former chief minister of Haryana and a former member of the Union.
The stamp was released by Central Government Department of Posts Secretary Vineet Pandey and Union Minister of State Rao Inderjit Singh.
3-Despite being an MP from Wayanad in Kerala, former Congress President Rahul Gandhi was chosen as an AICC member from Uttar Pradesh.
Elections for the Congress working committee are only open to AICC's elected members.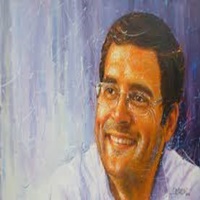 4-In Telangana and other states, Hyderabad police have detained two people, including a woman, who were involved in the printing and distribution of counterfeit Indian currency notes. They have also seized counterfeit money having a face value of Rs 27 lakh.
5- MMRDA installed the first 40-meter-long composite steel girder bridge to connect the Eastern Freeway with the Mumbai Trans Harbour Link (MTHL) at two levels, according to officials in Mumbai on Monday.
6-On Monday, a Delhi court sentenced five co-accused to 14 days in jail and sent Nikki Yadav murder suspect Sahil Gehlot to two days in police custody for questioning.
The order was made by Additional Chief Metropolitan Magistrate Samiksha Gupta of the Dwarka court.
7-Punjab Chief Minister Bhagwant Mann on Monday dedicated a sewage treatment plant (STP) and other projects totaling Rs. 315.50 for cleaning and regeneration of the drain, reiterating the government's unwavering commitment to cleaning Buddha Nullah in Ludhiana.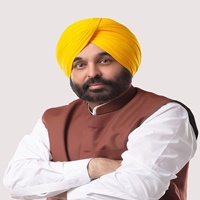 One Liner Current Affairs
8-Manish Sisodia, the Deputy Chief Minister, has been asked to return to the investigation into the Delhi Excise Policy Scam on February 26.
Sisodia had been ordered to appear before the CBI on February 19, but he refused to take part in the investigation and asked for an extension of time of one week. He informed the CBI that he was occupied with making last adjustments to the Delhi budget before it was submitted to the Central for approval.
9 – The Supreme Court turned down a request for a directive to ensure that the age of marriage is the same for men and women on Monday, stating that it is not within its authority to order the Parliament to pass legislation.
10- Shiv Sena-UBT President and former Maharashtra Chief Minister Uddhav Thackeray made an astonishing statement on Monday, calling the Election Commission's decision on party names and symbols "unacceptable" and demanding that it be "disbanded."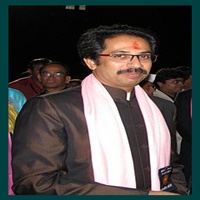 11-Delhi Lieutenant. Governor V.K. Saxena has given his approval for the establishment of District Medical Boards (DMBs) in accordance with the Surrogacy (Regulation) Act, 2021.
One Liner Current Affairs
12-On Monday, another IndiGo Airlines-related aviation incident occurred when an aircraft from Delhi was forced to make an emergency landing in Lucknow after getting a bomb threat call.
13-The campaigning for the February 27 elections in Nagaland and Meghalaya, respectively, will be done by Congress President Mallikarjun Kharge and former President Rahul Gandhi.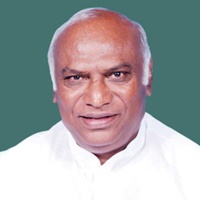 14- On Monday, the Madras High Court ordered the Tamil Nadu police to submit an Action Taken Report (ATR) within a week regarding the Villupuram Anbu Jothi Ashram case, in which there are claims of sexual assault, torture, and the trafficking of mentally unstable patients out of the ashram and into other parts of the nation.
15-According to officials, a vehicle carrying Trinamool Congress supporters to a rally for elections in Meghalaya on Monday was involved in an accident that resulted in at least five fatalities.
For more, One Liner Current Affairs, click here
For GK and Other Current Affairs, click here
For video news of India and the world, click here
Please follow and like us: