Please follow and like us:
Sports Current Affairs- March 12, 2021
Sports Current Affairs plays an important role in the preparation of students participating in the various competitive exams.
---
1-Mumbai will be facing Uttar Pradesh in Vijay Hazare Trophy final.
2-Prthivi Shaw while playing for Mumbai has slammed his fourth century (165 off 122 balls) in seven matches to help Mumbai beating Karnataka by 72 runs in a semi-final encounter.
3-Opening batsman Kraigg Brathwaite is the new captain of the West Indies Test team as he has replaced all-rounder Jason Holder.
4-Athens will host 138th IOC Session in 2025, announced by the International Olympic Committee (IOC).
5-Due to surge in coronavirus, Brazil's Sao Paulo state has suspended football for at least two weeks.
6- Indian women team captain Mithali Raj became the second woman cricketer and the first from India to score 10,000 runs in international cricket.
7- The International Olympic Committee (IOC) said that it has received an offer from China to make vaccines for athletes taking part at the 2020 Tokyo Olympics and 2022 Beijing Winter Olympics.
8-IOC President is Thomas Bach.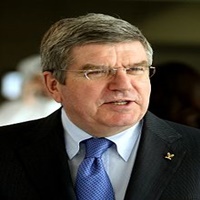 9- According to the Asian Football Confederation (AFC), India's remaining 2022 FIFA World Cup qualification matches will be played in Qatar.
10-The Gujarat Cricket Association (GCA) said Upto 50% people will be allowed at the Narendra Modi Stadium in Motera. The T20I series will begin here between India and England.
Sports Current Affairs
11-The National Anti-Doping Agency (NADA) collected 148 samples to detect the use of banned substance by athletes during competitions held in February.
12-Sports organization 'Sports Oodles' will host the sixth edition of The Punch Boxing.
13-Punch Boxing is a professional boxing tournament allowed by the Indian Boxing Council (IBC).
14-Indian professional boxer Vijender Singh to face Russia's Artysh Lopsan in the super-middleweight bout. The event has been organized on the rooftop of a casino ship docked in the Mandovi river in Goa.
15-According to the Pakistan Cricket Board (PCB), the Pakistan Super League (PSL) will resume in June. The matches will be held in Karachi.
16-South Africa has defeated India in the 3rd ODI by six runs via the Duckworth-Lewis-Stern (DLS) method. Opener Loizelle Lee's unbeaten 132 off 131 balls helped SA beating India.
17-Tamil Nadu spinner M. Siddharth got a chance to play for the Delhi Capitals in the Indian Premier League (IPL). Siddharth said he is excited to learn under captain Shreyas Iyer and coach Ricky Ponting.
18-Mithali Raj is known as the Sachin Tendulkar of Indian women's cricket.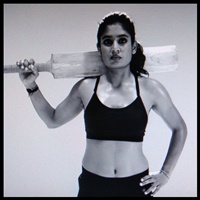 19-former England player Ashley Giles has thanked the Indian Premier League (IPL) saying that England is benefitted to become the world No. 1 in ICC's T20I rankings.
20-Jahanvi Bakshi won the fifth leg of the Hero Women's Pro Golf Tour at the DLF Golf & Country Club in Gurugram.
Sports Current Affairs
21-The World Cup shooting will take place at the Dr Karni Singh Shooting Range in New Delhi.
22-South Africa women's team batter Lizelle Lee said her unbeaten 132 runs off 131 deliveries against India is one of her best knocks.
23-Legendary spinner Bishan Singh Bedi has recovered and back home after a few successive operations.
24- England defeated India by eight wickets in the first T20 International in Ahemadabad at the Narendra Modi Stadium.
25- Football referee Denis da Silva Ribeiro Serafim urinated on field without pulling his shorts down. It was caught on camera before the start of the Copa de Brasil match between Boavista and Goias.
26-Fourth seed Rutuja Bhosale, seventh seed Zeel Desai, and wildcard Vaidehi Chaudhari lost in the quarterfinals of the $25,000 ITF WTT Cup tennis championships.
---
Please follow and like us: