Please follow and like us:
National current affairs- March 13, 2021
Students and other candidates who have been preparing for the various competitive examinations can take the help of these following study materials.
---
1- The Aam Aadmi Party government in Delhi, began celebrations to mark 75th anniversary of Independence at the Central Park in Connaught Place, the last day of the Budget session.
2-A new World Bank report said transport connectivity can boost national Income of India by 8 percent, and 17 per cent in Bangladesh.
3-The BJP to contest the forthcoming Parliamentary bypoll from the Tirupati seat in Andhra Pradesh, taking the support of the Janasena party.
4- According to the Directorate of Revenue Intelligence, 2.1 kg gold seized from Dubai-Goa passenger.
5- Bihar's Revenue and Land Reforms Minister Ram Surat Rai is in trouble over illicit liquor trade.
6-The US International Development Finance Corporation (DFC), America's development bank will enhance the Hyderabad-based Biological E's capacity for Covid-19 vaccine by the end of 2022.
7-Schaeffler India Limited cover the COVID-19 vaccination cost for all eligible employees.
8-A senior journalist, editor and author Dr. Balasaheb J. Bothe-Patil was arrested for the alleged key conspirator in the killing of a Nationalist Congress Party leader Rekha.
9- Dehradun-New Delhi Shatabdi Express coach was caught fire between Raiwala and Kansrao railway station in Uttarakhand.
10- Tens of millions of AstraZeneca doses are lying idle in US manufacturing facilities.
National current affairs
11-Himachal doctor tested positive after 27 days of the 2nd vaccine dose.
12- Union Home Minister Amit Shah will make a two-day visit to poll-bound Assam and West Bengal.
13-Union Minister Kiren Rijiju said Yoga gave India unique recognition before the international fraternity.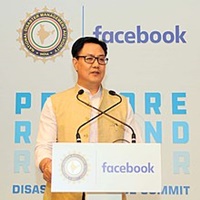 14-The Enforcement Directorate (ED) has attached 101 properties of real estate firm Sanjeevani Buildcon Pvt Ltd (SBPL) for cheating investors.
15-CAG- The Comptroller and Auditor General of India
16- Haryana Assembly Speaker Gian Chand Gupta has formed a panel constituting a five-member committee to amend agriculture market Act.
17-West Bengal Chief Minister Mamata Banerjee will begin her poll campaign on a wheelchair from Monday.
18-Union Minister of Information and Broadcasting Prakash Javadekar said it is time to envision what we want to achieve in next 25 years.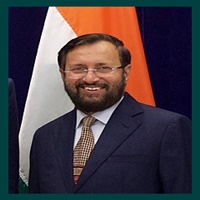 19-Karnataka Legislative Council chairman is Basvaraj Horatti and Karnataka Legislative Assembly speaker is Vishweshwara Hegde Kageri.
20-Delhi Transport Minister Kailash Gahlot said that Delhi Government has been taking multiple initiatives to promote e-vehicles.
National current affairs
21-Parimal Debbarma (48) alias Phankrak, the chief of outlawed militant outfit has been arrested in Mizoram. The outfit is National Liberation Front of Tripura (PD faction).
22-Uttar Pradesh Chief Minister Yogi Adityanath said appointments to government posts in the state were distributed between 2012 and 2017 among the members of only one family.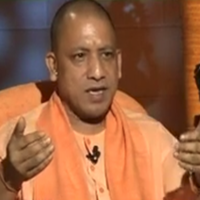 23-Case has been registered against 21 persons including Samajwadi Party (SP) National President Akhilesh Yadav in Moradabad journalists 'assault' case.
24-Geneva Inter Parliamentary Union (IPU) President will be on seven-day visit to India from Sunday.
25- Telangana Rashtra Samithi (TRS) working president and state Municipal Administration Minister K. Taraka Rama Rao has surprised TRS worker's daughter by calling her personally and wishing on her birthday.
26-SKM- Samyukta Kisan Morcha
27-Former Congress Chief Minister of Puducherry, V. Narayanasamy, has opted out of Nellithope constituency in Puducherry.
28-Minority Affairs Minister Mukhtar Abbas Naqvi said more than 5.50L artisans got employment through 'Hunar Haat'.
29-Actor-turned-politician Khushboo Sundar(BJP) is likely to be fielded from 'Thousand Lights' Assembly constituency in Tamil Nadu.
30-BJP leader and Maharashtra's Leader of Opposition Devendra Fadnavis is the new chairman of the Rambhau Mhalgi Prabodhini (RMP).
National current affairs
31-The opposition DMK in poll-bound Tamil Nadu has promised 75% job quota for local people in TN.
32-As many 30 candidates are in fray for Andhra teachers' legislative polls meant for East Godavari, West Godavari, Krishna and Guntur districts teachers' constituencies.
33-Union Health Minister Harsh Vardhan has inaugurated the Mycology Advanced Resource Centre (MARC) in collaboration with the ICMR in Bhopal.
34-The National Eligibility cum Entrance Test (NEET) examination can be attempted in Hindi, according to the National Testing Agency (NTA).
35- This year NEET examination will be conducted as per the new National Education Policy (NEP) 2020.
---
Please follow and like us: