Please follow and like us:
International current affairs- March 12, 2021
Students and other candidates who have been preparing for the various competitive examinations can take the help of these following study materials.
---
1-At least 20 people were killed in fire at a four-story clothing factory in Egypt's El Obour city, north of Cairo.
2-US President Joe Biden's spokesperson Jen Psaki has defended his statement that Indian Americans are taking over the country.
3-The US House has passed two gun control bills.
4-US President Joe Biden has signed $1.9tn Covid relief bill into law.
5-The overall number of global Covid-19 caseload has topped 118.4 mn.
6-US Vice President Kamala Harris to participate in the first Quad summit with President Joe Biden, Prime Ministers Narendra Modi of India, Scott Morrison of Australia and Yoshihide Suga of Japan.
7-Afghans commemorated destruction of 2 Buddha statues destroyed by Taliban.
8-Nearly 150% surge in anti-Asian hate crimes across major cities in the US in 2020.
9-The European Union (EU) has authorised Covid-19 vaccine produced by Johnson & Johnson
10-Pakistan has once again banned Chinese TikTok for peddling vulgarity.
International current affairs
11-The UN has launched a new global campaign for global Covid-19 vaccine equity.
12-Egyptian President Abdel-Fattah al-Sisi held talks with Sudanese Prime Minister Abdalla Hamdok in Cairo over the issue of the Grand Ethiopian Renaissance Dam (GERD) on the Nile river.
13-Public Health England (PHE) said that it has been probing new Covid variant identified in the UK as a Variant Under Investigation (VUI).
14-Iran's Supreme Leader Ayatollah Ali Khamenei has urged US to leave Iraq, Syria.
15-US President Joe Biden sees freedom from Covid-19 by Independence Day, July 4.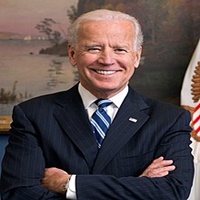 16-David Beasley, Executive Director of the World Food Programme (WFP) said that Yemen has been heading toward biggest famine in modern history.
17-Algerian parliamentary polls will be held on June 12, as Algerian President Abdelmadjid Tebboune has signed a decree.
18- According to the UN Population Fund (UNFPA), there were 1.4mn unplanned newborns across the world in 2020.
19-San Francisco has announced funding for black transgenders.
20-Sweden's Crown Princess Victoria and her spouse Prince Daniel have tested covid positive.
International current affairs
21-New Zealand's largest city of Auckland relaxed Covid-19 restrictions, Prime Minister Jacinda Ardern said.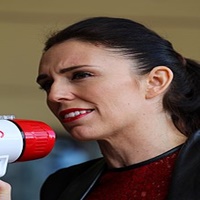 22-Australian Trade Minister Dan Tehan has threatened action over the European Union (EU) carbon tariff.
23-Five people arrested in connection with the collapse of VBS Mutual Bank in South Africa.
24-S.Korea has extended the Level 2 social-distancing rules for two weeks till March 28.
25-210mn trees planted in Beijing in 40 yrs(from 1980 to 2020).
26-49 per cent of American men who identify themselves as Republicans will, say that they won't get inoculated.
27-China has remembered a renowned statesman Sun Yat-sen on 96th death anniversary.
28- According to Asad Umar, Pakistan's Minister for Planning, Development and Special Initiatives, 3rd Covid wave started in Pakistan.
29-30-yr prison term sought for Peru's former First Lady and leader of the Popular Force (FP) party, Keiko Fujimori.
---
Please follow and like us: