Please follow and like us:
One Liner Current Affairs- Jan 30, 2023
After the Kerala High Court delayed the conviction and sentence issued on incumbent Mohammed Faizal, the Election Commission declared on Monday that it will postpone the byelection for the Lakshadweep Parliamentary constituency.
2- Bishal Changmai, a development athlete for the Target Olympic Podium Scheme (TOPS), is prepared to begin his campaign at the Khelo India Youth Games (KIYG), which begin on Tuesday in Madhya Pradesh.
3-Compared to two doses, a third booster dose of the Covid vaccination was associated with a 90% reduction in death in individuals with various health issues.
One Liner Current Affairs
4-Novak Djokovic reclaimed the top spot in the most recent ATP rankings, which were revealed on Monday, after capturing his 10th Australian Open championship.
5-Djokovic defeated Stefanos Tsitsipas 6-3, 7-6(4), 7-6(5) in the championship match on Sunday, winning his 22nd Grand Slam championship and tying Rafael Nadal for the most Grand Slam victories.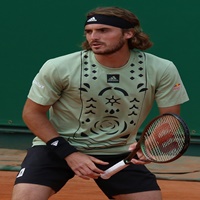 6-After losing to Mackenzie McDonald of the United States in the second round, Rafael Nadal fell from second to sixth place.
7-On the occasion of Mahatma Gandhi's passing, Tamil Nadu Governor R.N. Ravi and Chief Minister M.K. Stalin presented floral tributes to the nation's founder.
One Liner Current Affairs
8-On the occasion of Martyrs' Day on Monday, actor Jackie Shroff recently provided his voice as the narrator for the Hall of Fame, light and sound display in Leh. The performance honoured the brave troops who gave their lives in the Indo-Pak conflicts to protect their country.
9-American DJ Diplo played in front of a large crowd at the Mahalaxmi Race Course in Mumbai while donning a black sweatshirt with the image of Bollywood star Aishwarya Rai Bachchan. Diplo recently lit up the stage at the inaugural Indian edition of the multi-genre music festival Lollapalooza.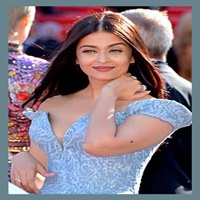 10- Beth Mooney and Steve Smith, two outstanding batsmen, won top honours at the Australian Cricket Awards, which were presented in Sydney on Monday. Following a season in which she amassed 976 runs across three formats at an average of 65.1 and a strike rate of 102.6, Beth won her second Belinda Clark Award.
After a season in which the 33-year-old scored 1547 runs in 32 matches across all three forms at an average of 55.3, Smith joined Michael Clarke and Ricky Ponting as the only players to win the Allan Border Medal four times.
One Liner Current Affairs
11-A special NIA court sentenced Ahmed Murtaza, who was found guilty in the Gorakhnath temple attack case in Gorakhpur, to death on Monday.
12-On Tuesday, the government will publish the Economic Survey for 2022–2023, which will give an overview of the nation's economic status throughout that time.
After President Droupadi Murmu's speech to both houses of Parliament, Finance Minister Nirmala Sitharaman will introduce the Chief Economic Adviser V. Anantha Nageswaran's Economic Survey into Parliament.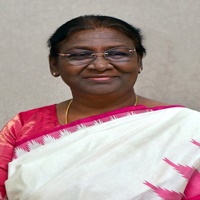 The Economic Survey is traditionally presented each year a day before the release of the Union Budget.
13-An official announced in Mumbai on Monday that a second Alliance Air route between Hyderabad and Mysuru will begin operating on February 1. Sindhudurg is a popular tourist destination in Maharashtra's coastal Konkan area.
One Liner Current Affairs
14-According to rating agency ICRA, approximately 35% of India's towers are presently fiberized for 5G, and the backhaul infrastructure will be extremely expensive, costing a staggering Rs 3 lakh crore over the following 4-5 years.
15-The sector is anticipated to end FY23 with a production of 380-390 million tonnes, according to CARE Advisory and Research, thanks to solid demand drivers for cement, including urban housing, government infrastructure projects, and rural development initiatives.
Telangana Current Affairs- January 30, 2023
For more, One Liner Current Affairs, click here
For GK and other Current Affairs, click here
For video news of India and the world, click here
Please follow and like us: