Please follow and like us:
One Liner Current Affairs- February 1, 2023
1-In a landmark ruling, the Karnataka High Court ruled that the fine can be collected from the accused's property or from his heirs even after his death.
On Wednesday, while considering a petition filed by the late Tottile Gowda of Hassan, a bench presided over by Justice Shivashankar Amarannavar issued this ruling. The petition was submitted while he was still alive.
2-The National Logistics Portal (marine) was launched in New Delhi by Minister of Ports, Shipping and Waterways Sarbananda Sonowal.
* It's a central hub for bringing together the various IT-based participants in the logistics industry.
3-Amrit Udyan is the new name for the Mughal Garden at Rashtrapati Bhavan. Droupadi Murmu began Udyan Utsav-2023 as president.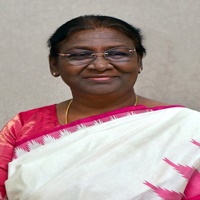 One Liner Current Affairs
4-The new president of the Czech Republic is Petr Pavel, formerly the chairman of the NATO military committee.
Pavel, 61, emerged as the new President of the Czech Republic after he won the runoff election against billionaire Andrej Babis to succeed the divisive Milos Zeman.
According to the Czech Statistics Office, the former military general Pavel won more than 58% of the vote.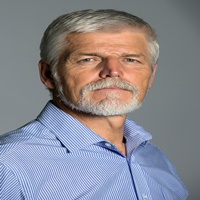 5-Project Aspiration: A Woxsen University Initiative to Empower Women and Girls in Telangana
With a commitment to enhancing its ecosystem and energising the neighbourhood surrounding its campus,
Woxsen University has launched Project Aspirations.
The project was designed by Woxsen University for the bright young women of Telangana Model School & Junior College, grades 9 through 12.
Students are chosen by their school's principal to participate in Project Aspiration's "Train the Trainer" workshop, which first took place in December 2022.
One Liner Current Affairs
6-Luminous is constructing the first environmentally friendly solar panel manufacturing facility in India.
Luminous Power Technologies has announced plans to construct India's first solar panel manufacturing plant using renewable energy sources in the state of Uttarakhand. The facility is expected to begin production by the end of the year.
Rudrapur will be home to India's first solar panel factory powered by renewable energy, and it will be outfitted with cutting-edge machinery to create high-quality panels for use in homes and businesses across the country.
7-Nikhat Zareen, the reigning world boxing champion and gold medalist from the Birmingham 2022 Commonwealth Games, has agreed to serve as a brand ambassador for NMDC after the two parties signed a Memorandum of Agreement (MoA).
NMDC is India's largest producer of iron ore and a national mining company.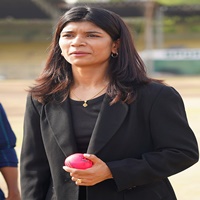 8-Defence Garden Reach Shipbuilders and Engineers (GRSE) Ltd, a government-owned enterprise, and Rolls Royce Solutions, a German company, have reportedly agreed to collaborate on the production of premium marine diesel engines at GRSE's plant in Ranchi.
One Liner Current Affairs
9-Crushed and processed Overburden (OB) material contains approximately 60% sandstone by volume, which is exploited by Coal India Ltd (CIL) for sand production in mines. When coal is mined using open pit methods, the surrounding soil and rock is removed as waste and OB is dumped.
10-Aditya-L1, India's first dedicated scientific mission to study the Sun, is scheduled for launch in June or July. On June 10, the Visible Line Emission Coronagraph (VELC), the primary payload on board Aditya-L1, was transferred from the Indian Institute of Astrophysics (IIA) to the Indian Space Research Organization (ISRO).
The transfer of ownership was officially done at IIA's CREST campus in the presence of ISRO Chairman S Somanath.
11-The government will transfer around 1,000 monuments currently maintained by the Archaeological Survey of India to the private sector under the Monument Mitra Scheme, as announced by the Secretary of the Ministry of Culture, Govind Mohan.
One Liner Current Affairs
12 This year, New Zealand Cricket (NZC) will present the Debbie Hockley Medal to the best female cricketer in the country for the first time.
13-Novak Djokovic won the 2023 Australian Open men's singles title with a 13-set victory over Stefanos Tsitsipas.
Djokovic has won 22 grand slam titles, including his 10th Australian Open.
With his 22nd Grand Slam victory, he ties Rafael Nadal.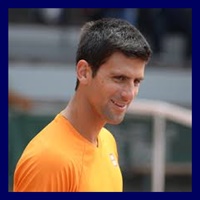 14-Aryna Sabalenka won the 2023 Australian Open Women's Singles title after defeating Elena Rybakina 4-6, 6-3, 6-4 in the final.
15-India won the inaugural ICC Under-19 Women's T20 World Cup, held in Potchefstroom, South Africa, by a score of 15 to 1.
The English were bowled out for a meagre 68 runs, giving India a 7-wicket victory. India's women's cricket team has finally won an ICC trophy.
For more, One Liner Current Affairs, click here
For GK and other current affairs, click here
For latest video news of India and the world, click here
Please follow and like us: