Please follow and like us:
One Liner Current Affairs- Jan 26, 2023
1-In the Saqqara necropolis next to the Pyramids of Giza, renowned Egyptian archaeologist Zahi Hawass has revealed the discovery of "significant tombs containing a 4300-year-old mummy."
2-After a brief illness, veteran actress Jamuna passed away on Friday in Hyderabad. She was 86.
Jamuna is survived by a son and a daughter. She appeared in about 200 Telugu, Tamil, Kannada, and Hindi films.
At the age of 16, Jamuna, whose true name was Jana Bai, made her acting debut in the Garikapari Rajarao-directed film Puttillu (1953).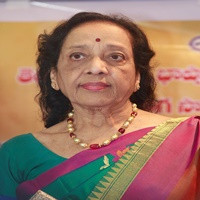 3-Tech behemoth Microsoft has revealed a partnership with the world's largest solar company Qcells to reduce carbon emissions and drive the clean energy economy.
One Liner Current Affairs
4-According to Defense Secretary Lloyd Austin, a US military action in Somalia has resulted in the deaths of several Islamic State (IS) fighters, including a significant IS leader.
5-Former West Indies captain and batting great Brian Lara has been hired by Cricket West Indies (CWI) as a Performance Mentor, working with all international teams and also helping to administer the West Indies Academy.
6-A Muslim teacher at a public elementary school in Iglas, Uttar Pradesh, is currently in the spotlight for refusing to sing the national anthem and present floral tributes to images of Bharat Mata and Goddess Saraswati.
A video of the incident, which happened in the school during Republic Day festivities, is currently going viral on social media.
One Liner Current Affairs
7-According to reports, Google is launching a new service that will let auto dealers in the US to directly add their vehicle inventories to search listings via Google My Business.
8-According to the Defence Department, US President Joe Biden has proposed Indian-American astronaut Raja Chari, a member of the moon mission team, for promotion to brigadier general of the Air Force.
9- In a tragic occurrence, a mom and her newborn baby perished in the Meerut region of Uttar Pradesh when a quack allegedly sliced a vein during a C-section procedure.
10-The Israeli raid on Jenin city and the Jenin refugee camp, which reportedly resulted in at least nine Palestinian deaths, was denounced by Secretary-General of the Arab League Ahmed Aboul Gheit in the "strongest terms."
One Liner Current Affairs
11-In response to the murder of nine Palestinians in the West Bank city of Jenin, the Palestinian Authority has declared the termination of security cooperation with Israel.
12-After recent protests in Stockholm, it is "meaningless" to hold a trilateral conference with Sweden and Finland to discuss their NATO membership process, according to Turkish Foreign Minister Mevlut Cavusoglu.
13- Harmeet Dhillon, Indian-American, is gaining momentum for her ambition to lead the party at a crucial time when the future of former President Donald Trump is on the line. Dhillon is running an insurgent campaign against the party's leadership.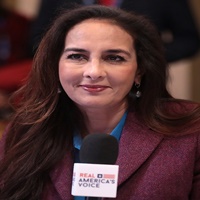 14-After nine Palestinians were killed earlier by Israeli soldiers, two rockets fired from Gaza toward southern Israel were stopped early on Friday by the Israeli aerial defence systems.
15-Alexander Van der Bellen, the president of Austria, began serving a second six-year term after taking the oath of office.
With 56.7% of the vote, Van der Bellen won the presidential election in October 2022. He has been the president of Austria since 2017, according to the Xinhua news agency.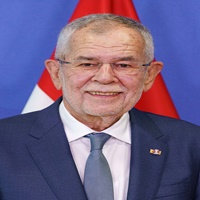 For GK and other current affairs, click here
For video news of India and the world, click here
Please follow and like us: