Please follow and like us:
International current affairs- March 2, 2021
Students and other candidates who have been preparing for the various competitive examinations can take the help of these following study materials.
---
1- UN Secretary-General Antonio Guterres asked for donations for war-torn Yemen.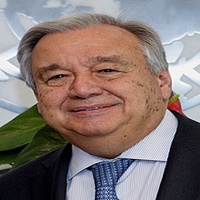 2-The European Union (EU) and China will work together on promoting and protecting the specific agri-food products.
3-Iran has warned of 4th wave of Covid-19 after witnessing more than 100 deaths in 24 hours.
4-1st Covid-19 vaccination begins in Africa's Ghana and Cote d'Ivoire: WHO
5-The United States rolled out Johnson & Johnson's Covid-19 vaccine to states.
6-Philippine President Rodrigo Duterte has thanked China for donating the Sinovac Covid-19 vaccine, CoronaVac.
7- Former FC Barcelona President Josep Maria Bartomeu was arrested as part of an investigation into a corruption scandal.
8-Nepal President Bidya Devi Bhandari has called House session on March 7 on the recommendation of the government led by Prime Minister KP Sharma Oli.
9- Three new cases of the Ebola virus confirmed in Democratic Republic of the Congo's (DRC) North Kivu province.
10- The Finnish government has declared a state of emergency due to the Covid-19 pandemic.
11- Japan has received the third batch of the Pfizer Covid-19 vaccine.
12-Union Minister of State for Home G Kishan Reddy has received the first dose of the Covid-19 vaccine in Hyderabad.
13- The National Association of Software and Service Companies (Nasscom) and Microsoft together launched a new AI Gamechangers programme.
14-Bank of Ireland to close 103 branches in Ireland and Northern Ireland.
15- Armenian Prime Minister is Nikol Pashinyan.
16- US President Joe Biden has appointed Indian-American Maju Varghese as the Director of WH Military Office.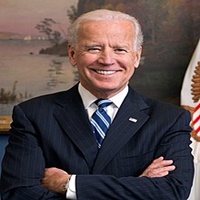 17-Germany has urged to be carbon-neutral by 2040.
18- Mount Sinabung situated on the Indonesian island of Sumatra erupted again.
19-Pakistan has issued fresh travel advisory under which the categorised country list about inbound travel has been amended.
20-A landmine blast claimed the lives of two children in Pakistan's Khyber Pakhtunkhwa province.
21-Miguel Cardona, a school teacher has been confirmed as the country's new Secretary of Education.
22-Former US President Donald Trump has received Covid vax before leaving the White House.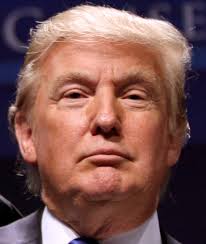 23-The Pakistan government has planns to develop a oil city in Gwadar district in Balochistan province.
---
Please follow and like us: