Please follow and like us:
National current affairs- March 7, 2021
Students and other candidates who have been preparing for the various competitive examinations can take the help of these following study materials.
---
1-Gujarat Chief Minister Vijay Rupani has credited 3 'Rs'- VR, CR and NR for recent poll success.
2- According to the Union Ministry of Health and Family Welfare, India recorded the highest vaccination on the 50th day of immunization, Saturday. It has achieved a total of 11,64,422 vaccine doses till 7 p.m. in a day.
3-The Indian version of the High-Speed Rail or the Bullet train will be slightly modified to suit climatic conditions as compared to the one operating in Japan.
4-BJP MP and veteran actress Hema Malini has greeted the women in Himachal Pradesh Police for 50 years of relentless service.
5-The Union Home Ministry has ordered Assam Rifles to prevent influx from Myanmar.
6-The Uttar Pradesh government has nominated three members of New Sunni Waqf Board.
7- India has registered 18,711 new coronavirus cases in the last 24 hours.
8-Prime Minister Narendra Modi said India has turned world's pharmacy amid Covid.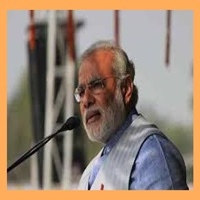 9-The Rashtriya Janata Dal (RJD) has appointed Shrawan Kumar alias Bantu Singh
10- The Samajwadi Party will take out cycle yatra in support of Azam Khan.
National current affairs
11- ASI-The Archaeological Survey of India
IISc-The Indian Institute of Science
DoNER- Development of North Eastern Region
12-The National School of Drama (NSD) says it will be opening new centres other than four regional centres in Varanasi, Bengaluru, Agartala and Gangtok. It may have a J&K centre soon.
13-National Award winning Bollywood actor Mithun Chakraborty has joined BJP rally in Kolkata.
14-Union Home Minister Amit Shah has kicked off BJP poll campaign in TN.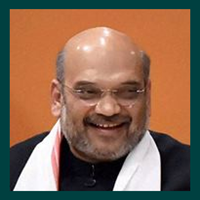 15-Uttarakhand Chief Minister Trivendra Singh Rawat told to go strict on 'resentment' within a section of the state party MLAs and MPs opposed to his style of functioning.
16-The Nishad Party has distanced from the Bharatiya Janata Party (BJP) in Uttar Pradesh.
17-Former Andhra Pradesh chief minister N. Chandrababu Naidu has called people to fight for Amaravati, saying that it is the right of Andhra people.
18-The Aam Aadmi Party (AAP) has given a Zero Hour Notice in Rajya Sabha over the alleged death of Dadra and Nagar Haveli MP Mohan Delkar.
19-Uttar Pradesh Chief Minister Yogi Adityanath said the state will get 16 new Industrial Training Institutes (ITIs) based on a PPP model.
20-Prime Minister Narendra Modi will address a mega rally in Tripura to mark 3 yr of BJP govt in the state.
National current affairs
21-Moulana Azad National Urdu University's Instructional Media Centre will organise mobile film festival on women empowerment.
22-Prime Minister Narendra Modi has suggested the farmers to promote coarse grain to double farmers' income by 2022.
23-Kisan Congress workers have launched protest carrying soil from 101 villages across the country to protest against the three farm laws in the national capital.
24-Prime Minister Narendra Modi said women have been operating over 1,000 Jan Aushadhi Kendras.
25-Prime Minister Narendra Modi in his public rally has slammed the Mamata Banerjee-led Trinamool Congress government in West Bengal. He said 'Trinamool ka khela khatam, vikas shuru'.
26-The Telangana government has declared a holiday for women employees on Mar 8.
27-Deputy Chief Minister Dushyant Chautala said Haryana has become the first state to successfully complete the first-batch of phase-III of the Pradhan Mantri Gramin Sadak Yojana.
28- West Bengal Chief Minister Mamata Banerjee took out march in Siliguri against LPG price hike.
29-BJP MP Gautam Gambhir said fate of Bengal can't be decided by 'bombs, bullets'.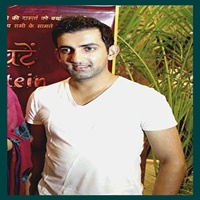 30-Union Health Minister Harsh Vardhan said the Covid-19 pandemic in the endgame here in India.
National current affairs
31-Congress General Secretary Priyanka Gandhi Vadra said she will stand with farmers till her last breath.
32-President Ram Nath Kovind, on the eve of International Women's Day stressed on women's safety, independence.
33- The Lok Sabha is all set to resume the Budget Session of Parliament from Monday amid Oppn ruckus.
34-Bollywood ACTOR Mithun Chakraborty has termed himself as a pure Cobra who can kill in just one bite. He has made these comments after joining Prime Minister Narendra Modi's rally in Kolkata on Sunday.
35-Delhi is under threat of water crisis as Haryana has reduced its supply of raw water to the national capital.
36- Delhi residents to get free Covid jabs in 3rd phase.
37- TTAADC- The Tripura Tribal Areas Autonomous District Council.
38-A 101-bedded dedicated free-of-charge kidney dialysis hospital has come up at Delhi's Bangla Sahib.
---
Please follow and like us: