Please follow and like us:
International current affairs- March 7, 2021
Students and other candidates who have been preparing for the various competitive examinations can take the help of these following study materials.
---
1-The Myanmar authorities have urged India to send back cops who fled across border.
2-Maxim Oreshkin, an economic adviser to Russian President Vladimir Putin got infected with Covid-19.
3-US Senate has narrowly passed a $1.9-trillion Covid-19 relief bill.
4-Global Covid-19 caseload has topped 116.4 million.
5- Two cases with UK Covid variant found in Indonesia.
6- An unruly Indian passenger forced an Air France plane en route from Paris to New Delhi to force landing in Sofia, Bulgaria.
7- Iraqi Prime Minister Mustafa al-Kadhimi and Iranian President Hassan Rouhani have called for enhancing regional security.
8-Sudan, Egypt have voiced rejection to Nile dam approach.
9- GERD- Grand Ethiopian Renaissance Dam
CPEC- China-Pakistan Economic Corridor
10- The Israeli cabinet has approved the 3rd-phase exit from full lockdown.
International current affairs
11- The Democratic Republic of the Congo (DRC) reported Ebola infecting 29 people, killing 13 in Guinea.
12-A woman was killed and over 25 injured in Pak's Sindh province train derailment.
13-UN Secretary-General Antonio Guterres has called for an inclusive justice.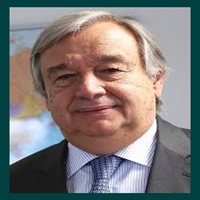 14- New survey stated that online tutoring market has been booming in China. More than 87 per cent of Chinese parents have opted their children for online tutoring.
15-The Saudi-led coalition intercepted 10 bomb-laden drones in less than five hours.
16-Nepal's Supreme Court has annulled the unification of the ruling Nepal Communist Party's factions.
17-Nigerian President Muhammadu Buhari received Covid-19 vaccine jab.
---
Please follow and like us: