Please follow and like us:
International current affairs- March 6, 2021
Students and other candidates who have been preparing for the various competitive examinations can take the help of these following study materials.
---
1-The first estimate the Hellenic Statistical Authority (ELSTAT) report said Greek economy contracted by 8.2% in 2020.
2-Canada has approved use of Johnson & Johnson Covid-19 vaccine.
3-52.7% Israelis were vaccinated against Covid-19; Oman will administer 2nd jabs.
4-The UN Office for the Coordination of Humanitarian Affairs (OCHA) will monitor Covid-19 vaccine roll-outs in countries in humanitarian crisis.
5- Chile has reported 5,325 new Covid-19 cases in the last 24 hours, the highest figure since June 2020.
6-Japanese Prime Minister Yoshihide Suga has extended the Tokyo region's state of emergency.
7-Hungarian Prime Minister Viktor Orban has justified new restrictions to flatten the curve of the third wave of the pandemic.
8-According to health authorities, 21 African nations' Covid fatality rates are higher than global average.
9-The US forces have deployed new defence systems in northern and eastern Syria. It is done to protect against any possible attack by Iran-backed militias.
10-Banks in Lebanon have been witnessing mass layoffs as the Covid-19 pandemic hit the economic crisis.
International current affairs
11-UK's Covid 'R'(reproduction) number remains below 1.
12-SAGE- Scientific Advisory Group for Emergencies
IRGC- Islamic Revolution Guards Corps
13- According to the Geneva-based Inter-Parliamentary Union (IPU), Global representation of women in Parliament has reached 25.5%.
14- Sweden has been developing a digital Covid-19 vaccination certificate for use in international travel.
15- Mohammad Javad Zarif, Iranian Foreign Minister, has slammed the US continued sanctions against the Islamic Republic amid the Covid-19 pandemic.
16- Turkish President Recep Tayyip Erdogan and German Chancellor Angela Merkel held a video conference to discuss the Covid-19 pandemic and other regional issues.
17-San Francisco Mayor London Breed has announced a new economic recovery program.
18-UN has offered help to break Nile dam tripartite impasse between Ethiopia, Egypt and Sudan.
19-The European Union (EU) has approved $155mn(130 million euros) to back Syrian refugees.
20-The Saudi-led coalition foiled Houthi drone attack.
International current affairs
21- COVAX, the international vaccine campaign delivered over 20mn doses to 20 nations.
22-World Health Organization (WHO) officials said Covid-19 caused more mass trauma than World War II.
23-10 dead, 30 hurt in the Somalian capital of Mogadishu suicide blast.
24-Democratic House lawmaker Eric Swalwell has sued Donald Trump over Capitol riot.
25-The European Union (EU) and the US have agreed to suspend the tariffs over Airbus-Boeing disputes.
26-Pakistan Prime Minister Imran Khan has secured a vote of confidence in the National Assembly.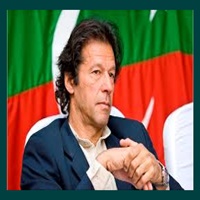 27- At least five people were killed in a landmine blast in Pakistan's Balochistan province.
28-California theme parks, stadiums will reopen as early as April 1.
29-The University of Peshawar (UoP) has introduced dress code for girls. It has joined the Hazara University, Abbottabad and Bacha Khan University (BKU), Charsada.
---
Please follow and like us: