Please follow and like us:
National current affairs- March 6, 2021
Students and other candidates who have been preparing for the various competitive examinations can take the help of these following study materials.
---
National current affairs
1- A Memorandum of Understanding (MoU) was signed between Army's Northern Command and IIT Jammu.
2-Bengaluru's polluted Bellandur Lake was caught fire once again.
3-Telangana State Road Transport Corporation (TSRTC) has paid salaries to staff with govt's budgetary support.
4-15 All Women PCR MPVs along with women staff will march from India Gate to New Police Headquarters on International Women's Day.
5-The Opposition Congress legislators, under its leader Sidddaramaiah disrupted Karnataka Assembly over 'One Nation, One Election'.
6-Kerala Assembly Speaker P. Sreeramakrishnan has been summoned by Customs in connection with the gold smuggling case.
7-The Delhi government has urged Residents Welfare Association (RWAs) to adopt EV policy.
8-Bihar Industry Minister Shahnawaz Hussain said Bihar government is committed to promote industrial farming.
9-The Customs Department has summoned former Kerala CPI-M state secretary Kodiyeri Balakrishnan's wife Vinodhini.
10-The Central Bureau of Investigation (CBI) has summoned two IPS officers in cattle smuggling case.
National current affairs
11-LOC- Look out circular
KMP) Expressway- The Kundli-Manesar-Palwal Expressway.
AIMC- All India Mahila Congress
12-The Bharatiya Janata Party (BJP) will contest 20 TN Assembly seats & Kanyakumari LS seat.
13-Goa CM Pramod Sawant said Teachers, alone and not parents can guide student's careers.
14-Former Trinamool Congress MP and Union Minister Dinesh Trivedi joined BJP.
15- Delhi Chief Minister Arvind Kejriwal has given nod to state education board in the line of other state education board.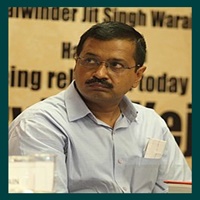 16-The National Investigation Agency (NIA) has filed a chargesheet against 3 National Democratic Front of Bodoland (NDFB-S) militants after 7 yrs of ASP killing.
17- The BJP has nominated former Union Minister Pon Radhakrishnan for Kanyakumari Lok Sabha constituency candidate.
18- The Tirumala Tirupati Devasthanams (TTD) has lined up series of religious events.
19-Gujarat Chief Minister Vijay Rupani said every Gujarat household will have piped water by 2022.
20-Assam farmer got over 39 months in jail and a fine of Rs 10,000 jail for wild elephant's death.
National current affairs
21-Himachal Pradesh Chief Minister Jai Ram Thakur has presented Rs 50,192 cr populist Budget.
22- The Supreme Court will begin hybrid physical hearing from March 15 after a gap of nearly one year.
23-Himachal Pradesh Chief Minister Jai Ram Thakur sees economic boom in legalising the hemp cultivation.
24-President Ram Nath Kovind has stressed on timely justice delivery.
25-The BJP has announced its first list of 57 candidates for the Assembly elections in West Bengal. The election will be held in eight phases from March 27 to April 29.
26-The Enforcement Directorate (ED) has arrested Hittesh Patel and Suresh N Patel in connection with Rs 325 crore money laundering case.
27-The J&K Drugs Control Organisation (DCO) has suspended 36 retail sale edtablishments in the Jammu province for the Drugs and Cosmetics Act, 1940 violations.
28- Kerala Chief Minister Pinarayi Vijayan said Central agencies can't tarnish the image of the Left government in the state.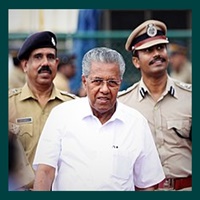 29-Andhra Pradesh Chambers of Commerce and Industry Federation (AP Chambers) has signed an agreement with KL Intellectual Property Facilitation Centre (KLIPFC) to promote IP rights, registration for MSMEs.
30-Rashtriya Swayamsevak Sangh (RSS) chief is Mohan Bhagwat.
---
Please follow and like us: