Please follow and like us:
GK Quiz on Sports-2022-Nov 25
1- Who among India's off-spin all-rounders said it was crucial for him to have good timing and power in his shots in order to score runs with the bat in the lower order?
2- After Thursday's tight loss to Portugal, who declared, "I am very glad and proud to be here (Doha) and to fulfil the dreams of my family"?
Who was the former head coach of Australia's men's cricket team who denied ever having a disagreement with Test and ODI captain Pat Cummins?
4- In a five-match series that begins on Saturday in Adelaide and is expected to be a blockbuster between the two hockey superpowers, who will face the No. 1 team in Australia?
5-Who is the All-India Football Federation (AIFF) Referees Committee Chairman at the moment?
GK Quiz on Sports
6- Who was the New Zealand batsman who scored his seventh ODI century to help his team defeat India by seven wickets on Friday in the opening game of a three-match series at Eden Park?
7- Who maintained their playoff qualification on Wednesday by defeating the Bengaluru Bulls 41-38 in Hyderabad?
8-Who acknowledged that New Zealand's wicketkeeper-batter Tom Latham stole the game from them by unleashing a 25-run avalanche in the 40th over of chasing 307 after they lost the opening ODI of the series by seven wickets at Eden Park?
9-Who was the first to bring out that India skipper Shikhar Dhawan doesn't receive the credit he deserves after the left-handed opener scored 72 runs off 79 balls against New Zealand in the opening ODI series at Eden Park and recorded his 39th ODI fifty?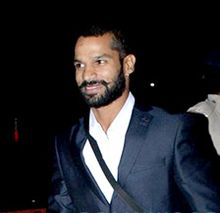 10- Who was the legendary footballer who questioned the contentious penalty given to Portugal on Thursday night at Stadium 974 in Doha during Portugal's opening Group H encounter against Ghana?
GK Quiz on Sports
11-Who has been reappointed by the International Cricket Council (ICC) Board as deputy chair for another two years?
12- Who was unanimously chosen to serve another two-year term as the International Cricket Council (ICC) chairman?
13- Who was given the opportunity to bat at number three in the opening ODI of the series against New Zealand on Friday, a position where he has frequently done so this year because the Indian team's top players were resting after playing 50-over matches?
14- Who maintained their lead in the Cricket World Cup Super League (CWCSL) standings after losing to New Zealand by seven wickets in the opening ODI of the three-match series on Friday in Auckland?
15- Who was re-elected at the ICC Annual Conference in July 2022 and presently serves as an Associate Member Director on the International Cricket Council (ICC) Board?
GK Quiz on Sports
16- With only 10 players left, they were disappointed as Iran earned a crucial 2-0 victory in a Group B encounter of the FIFA World Cup at the Ahmed bin Ali Stadium in Al Rayyan (Qatar) thanks to goals from Rouzbeh Cheshmi and Ramin Rezaein in stoppage time? Who were they?
17-Who will be looking to rebound when they play ATK Mohun Bagan in an Indian Super League (ISL) 2022-23 encounter at the Vivekananda Yuba Bharati Krirangan, Kolkata, on Saturday? They narrowly lost to Kerala Blasters at home in the previous round.
18- Who will oversee the inaugural Northeast Half Marathon on February 5 in Guwahati the following year?
19- Who is the middle-order batsman from South Africa who will lead Paarl Royals in the inaugural season of the upcoming SA20 league?
20-Who said he was in awe of watching wicketkeeper-batsman Tom Latham demolish India's inexperienced bowling attack with his career-best score of 145 not out?
GK Quiz on Sports
1-Washington Sundar
2-Athletic Bilbao and Ghana striker Inaki Williams
3-Justin Langer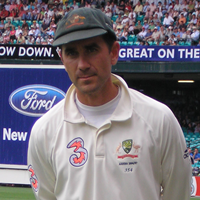 4-World No. 5 India
5-Michael Andrews
GK Quiz on Sports
6-Tom Latham
7- The Bengal Warriors
8-India captain Shikhar Dhawan
9- Former India head coach Ravi Shastri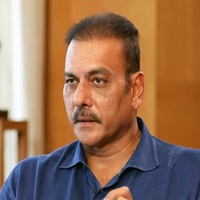 10-Wayne Rooney
11-Imran Khwaja
12-New Zealand's Greg Barclay
13-Shreyas Iyer
14-India
15-Imran Khwaja
16-Wales
17-Manolo Marquez's Hyderabad FC (HFC)
18-The Northeast Frontier Railway (NFR)
19-David Miller
20- New Zealand skipper Kane Williamson
For more, GK Quiz on Sports, click here
For video news of India and the world, click here
Please follow and like us: