Please follow and like us:
Current Affairs Miscellaneous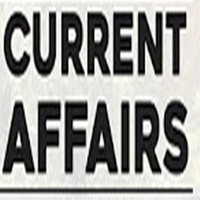 Welcome to Current Affairs section.
These are written mainly for aspirants of Banking, SSC, IBPS, or competitive exams like UPSC,  APPSC, TSPSC, TNPSC, IAS,  RRB State Level Public Service Commission, and other exams.
Current Affairs bits help in the last minute preparation for various exams.
Current Affairs One-Liners help a lot.
Watch below some of Current Affairs- One-Liners
Find Latest Current Affairs 2017
---
1-Maharashtra  stands as the Indias single largest consumer of electricity.
---
2-Indonesia country volcano is Bali that got alert to highest level recently.
---
3-N Sambasiva Rao appointed Andhra Pradesh DGP
---
4-Jitendra Prasad announces exclusive Rural Livelihood scheme for Northeast
---
5- World Health Organisation institute first time releases guidelines on child sex abuse.
---
6-First Indian casino game training course center developed in Goa.
---
7- Scientists from New Zealand have developed world's first artificial intelligence politician named SAM.
---
8- Prime Minister Narendra Modi inaugurated Hyderabad Metro station on 28th November.
---
9-Google offers 1,30,000 scholarships for developers and students to Skill India mission.
---
10-Twelfth meeting of Standing Committee of Inter-State Council held at New Delhi
---
11-NPPA cap prices hiked for 51 medicines recently.
---
12-Maharashtra state Chief Minister and Tendulkar lay the foundation stone of healthcare center for children.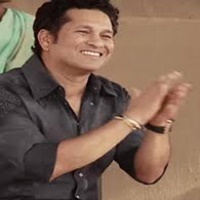 ---
13-India and Finland country joins hands with India to boost mutual ties in IT renewable energy.
---
14-Punjab state Government Notifies Ban on Truckers' cartelization.
---
15-Axis Bank Launches Blockchain-based International Payment Service.
---
16-Aditya L1 Mission ISRO first sun mission to take off in the year 2019.
---
17-President Ram Nath Kovind calls for strengthening justice delivery system in the country.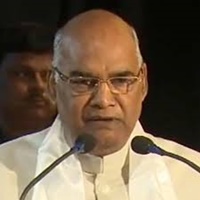 ---
18-Ritu Phogat bags silver medal in U-23 World Wrestling Championship.
---
19-Kotak Mahindra Bank launches Smart Banking 247 e-Lobbies.
---
20-Indian Railways install Asia's largest Solid State Interlocking (SSI) in Kharagpur.
---
21-Gopi Thonakal becomes 1st Indian man to win Asian Marathon Championship.
---
22- India asks UN to declare 2018 as International Year of Millets.
---
23-Newton film won big at Asia Pacific Screen Awards recently.
---
24-Golden temple place awarded as most visited place in the World.
---
25-China Successfully Launches Remote Sensing Satellites.
---
Also, watch more current affairs here
Watch GK/General Awareness/ General Studies for here 
Please follow and like us: