Please follow and like us:
---
Current Affairs for various competitive examinations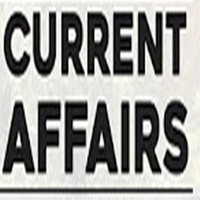 Welcome to Current Affairs section.
These are written mainly for aspirants of Banking, SSC, IBPS, or competitive exams like UPSC,  APPSC, TSPSC, TNPSC, IAS,  RRB State Level Public Service Commission, and other exams.
Current Affairs bits help in the last minute preparation for various exams.
Current Affairs One-Liners help a lot.
Watch below some of Current Affairs- One-Liners
Find Latest Current Affairs 2017
---
1- MC Mary Kom has resigned as the national observer for Indian boxing
---
2-For therapy, Doctors in Australia are prescribing art classes for cancer patients
---
3- After a successful trial in the Philippines, Data-friendly Twitter 'Lite' now available in 24 countries.
---
4-Japanese Emperor Akihito is all set to abdicate thrown in April 2019
---
5-The Pentagon has withdrawn a plan to ban the use of certain cluster bombs
---
6-Cyclone Ockhi hit Kerala and Tamil Nadu
---
7- The world's largest 100-megawatt lithium ion battery, built by Tesla in Australia activated
---
8-Apple has launched app to study and identify irregular heart rhythms
---
9- CJAR- Campaign for Judicial Accountability and Reforms; CPCB- Central Pollution Control Board
---
10-Wrestling star and actor John Cena accused of violating a contract. He has been sued by automobile maker Ford for selling his new $500,000 Ford GT.
---
11-The Supreme Court issued notice to the center over a country-wide ban on the manufacture, sale, and bursting of firecrackers
---
12-Former US president Barack Obama said he was the first American president to have recipe for daal
---
13-Navy chief Admiral Sunil Lanba said Odd China has submarines in the Indian Ocean for anti-piracy
---
14-Zimbabwe's new President Emmerson Mnangagwa has given cabinet jobs to military figures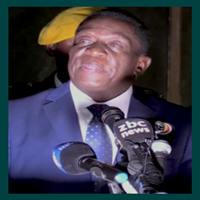 ---
15-Cabinet has approved National Nutrition Mission
---
16-India has become world No.1 in mobile broadband after Jio Launch, said by Reliance Industries Chairman Mukesh Ambani.
---
17-Prime Minister Narendra Modi is the most searched personality followed by late veteran actor Vinod Khanna and US President Donald Trump on Yahoo India this year.
---
18-BJP's Sanyukta Bhatia is the first woman Mayor of Lucknow
---
19-Dr Reddy's Foundation will launch nation-wide campaign to draw attention to the rights of people with disabilities.
---
20- Smita Nagaraj, an IAS officer from Tamil Nadu, was sworn in as a Member of the Union Public Service Commission (UPSC)
---
21-Anshu Prakash has been appointed as the new Chief Secretary of Delhi
---
22-Navy Chief Sunil Lanba said the first indigenous aircraft carrier will be ready by the end of 2020
---
23-India has signed Advance Pricing Agreements with Netherlands
---
24-Former England forward Emile Heskey will arrive in Mumbai on December 8 to promote football in India
---
25-A. Suryaprakash re-appointed Prasar Bharati Chairman
---
26-BJP's Navin Jain elected the new Mayor of Agra Mayor
---
27-Reliance Industries Ltd Chairman Mukesh Ambani said India will become $5 trillion economies before 2024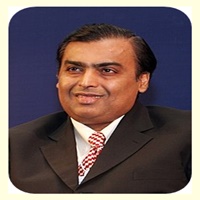 ---
28-Former Chief Justice of India (CJI) Justice Adarsh Sein Anand passed away in New Delhi.
---
29- The United Arab Emirates has been celebrating the 46th National Day on Saturday. United Arab Emirates President is Khalifa bin Zayed Al Nahyan.
---
30-MGNREGS- Mahatma Gandhi National Rural Employment Guarantee Scheme
---
31- India won the election to the Council of International Maritime Organisation (IMO)
---
Also, watch more current affairs here
Watch GK/General Awareness/ General Studies for here 
Please follow and like us: