Please follow and like us:
---
---
---
Current Affairs Day Wise- One-Liners
---
1-NSCN-K- National Socialist Council of Nagaland-Khaplang
---
2-The Aam Aadmi Party (AAP) will launch a '

Metro Fare Satyagraha

' against the hike in Delhi metro fares.
---
3-Indian Defence Minister

Nirmala Sitharaman

's Namastey greeting to Chinese soldiers on the border sends a warm signal, said Chinese daily.
---
4- A Rail Roko" agitation launched by the All Bodo Students' Union (ABSU) has affected train services in Assam and adjoining states.
---
5- Zubair Khan, evicted from the 11th season of reality TV show '

Bigg Boss

', has slammed host Salman Khan.
---
6-The new Greenfield Stadium in Thiruvananthapuram with 45,000 capacity crowd is getting ready on November 7 when India will clash with New Zealand in a Twenty20 International match
---
7-Juhi Chawla is all set to present TV show 'Sharanam'
---
8- Barcelona's Lionel Messi, Real Madrid forward Cristiano Ronaldo and Kylian Mbappe of Paris Saint-Germain are in a list of 30 nominees for the

2017 Ballon d'Or

. It was announced by France Football magazine
---
9-90% of rural houses are supposed to get piped water by 2022, President

Ram Nath Kovind

said.
---
10-Google Doodle has honoured Norwegian explorer

Fridtjof Nansen

on his birth anniversary
---
11-Microsoft, GE has signed a 15-year pact on new wind project in Ireland
---
12- Japan has successfully launched the fourth and final satellite which will improve the current GPS services and will establish a better communications system during a disaster
---
13-DACA- Deferred Action for Childhood Arrivals
---
14- Iceland qualified for the World Cup for the first time.
---
15-

Dianne Feinstein

aged 84, who is the oldest member of the US Senate, announced to stand for re-election in 2018.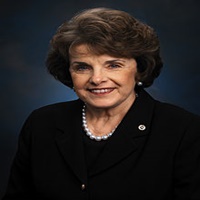 ---
16-Andhra Pradesh will get another Fintech firm, 5,000 jobs will be created, said by state Information Technology Minister Nara Lokesh
---
17- Hollywood film

'The Danish Girl'

gets clearance by the Central Board Of Film Certification (CBFC).The movie will be premiered on Indian television on Sunday.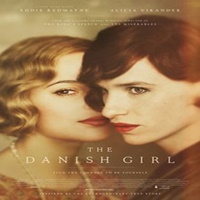 ---
18- India has emerged as the second largest market for the global pharmaceuticals and biotechnology workforce with 13.7 percent contribution, giant LinkedIn has revealed.
---
19-Tripura Chief Minister

Manik Sarkar

has unveiled a 'Martyrs Memorial' and park in western Tripura in memory of 12 farmers, who were massacred by police in the peasants' agitation of 1948.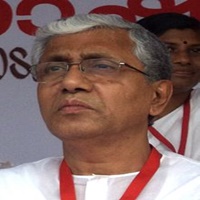 ---
20-The Enforcement Directorate has questioned RJD chief Lalu Prasad's son

Tejashwi Yadav

in connection with alleged irregularities in the 2006 IRCTC hotels case.
---
21-

48th Conference of Governors

will be held at Rashtrapati Bhavan on October 12 and 13. President Ram Nath Kovind will preside over it. The theme of Conference opening session is 'New India-2022'.
---
22-UAE Space Agency has signed MoU with Luxembourg on issues related to space science, research, and technology.
---
23-India has lost fastest growing economy rank; International Monetary Fund's (IMF) slashes 2017 rate by 0.5 % to 6.7%
---
24-Newly-constituted Economic Advisory Council will hold its first meeting at the NITI Aayog on Wednesday.
---
25- States Maharashtra, Gujarat, and Himachal Pradesh have announced cuts in Value Added Tax (VAT) on petrol and diesel, effective from midnight.
---
26-Andaman and Nicobar Islands Lt Governor

Jagdish Mukhi

has been sworn in as the 30th Governor of Assam and he was administered the oath of office by the Chief Justice of the Gauhati High Court, Justice Ajit Singh.
---
27-Comedian

Kapil Sharma

is the riskiest celebrity searched online, according to cybersecurity firm McAfee
---
28-GBTL Ltd. (formerly known as Grasim Bhiwani Textile Limited) has roped in

Amitabh Bachchan

as their brand ambassador.
---
29-Aadhar enabled enrollment for Atal Pension Yojana (APY) has been rolled out
---
30-Facebook India MD Umang Bedi quits,

Bhushan

has been made interim MD.
---
31-Dehradun is all set to host first Ranji Trophy
---
32-WHO has kicked off massive cholera campaign for

Rohingyas

at Bangladesh's Cox's Bazar
---
Please follow and like us: