Please follow and like us:
Current Affairs for various competitive examinations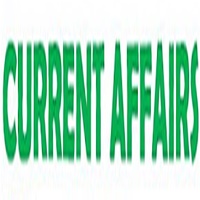 Welcome to Current Affairs section.
These are written mainly for aspirants of Banking, SSC, IBPS, or competitive exams like UPSC,  APPSC, TSPSC, TNPSC, IAS,  RRB State Level Public Service Commission, and other exams.
Current Affairs bits help in the last minute preparation for various exams.
Current Affairs One-Liners help a lot.
Watch below some of Current Affairs- One-Liners
Find Latest Current Affairs 2017
---
1-SpaceX has launched secretive

Zuma

spacecraft.
---
2-Congress President

Rahul Gandhi

met Bahrain's Crown Prince

Salman bin Hamad Al Khalifa

. He also met Foreign Minister

Prince Shaikh Khalid bin Hamad Al Khalifa

. There was a discussion between them on sports and cricket ties between the two countries.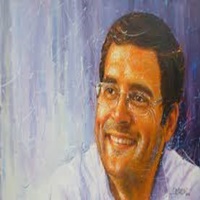 ---
3- 4th International Dharma-Dhamma Conference on State and Social Order in Dharma-Dhamma Traditions in Rajgir will be inaugurated by President

Ram Nath Kovind

in Nalanda district in Bihar.
---
4-

IBC

– Insolvency and Bankruptcy Code;

SEZ

– Special Economic Zones
---
5-The Chhatrapati Shivaji Maharaj Terminus (CSTM) building is not going to lose

World Heritage site

tag by converting offices into a museum, claimed by Railway Ministry officials.
---
6-Apple's legendary

Lisa operating system (OS)

is going to be released for free by the Computer History Museum in California.
---
7-Nearly 8,500 railway stations across the country will be equipped with

Wi-Fi

facilities at an estimated cost of Rs 700 crore ($110 million).
---
8- Four Kashmiri cricketers arrested for 'respecting'

Pakistan national anthem

.
---
9- Hollywood legend

Kirk Douglas

, 101 years, got standing ovation at the 75th Golden Globe Awards in Los Angeles.
---
10-US President

Donald Trump

has delayed 'Fake News Awards of 2017' to January 17.
---
11- Indian-American actor-comedian

Aziz Ansari

has won his first Golden Globe Award.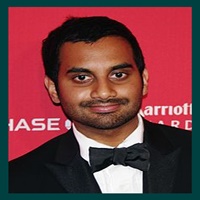 ---
12-National Payments Corporation of India

(NPCI)

has appointed Dilip Asbe as its Managing Director and CEO.
---
13-Punjab tech varsity's ex-VC

Rajnesh Arora

has been arrested for financial irregularities.
---
14-South Africa has defeated India by 72 runs in first Test at

Cape Town

.
---
15-

Aditya Mehta

won the Kolkata Open 2018 International Invitation Snooker Championship at the Hindustan Club in Kolkata.
---
16-Sanjay Leela Bhansali's movie

'Padmavati'

, now rechristened as

'Padmavat'

, will be released on January 25 all across India but not in Rajasthan.
---
17- 24th edition of

Casablanca

's international publishing and book fair will be held in Morocco and Egypt will be its Guest.
---
18-Saudi Arabia women will be allowed to enter

sports stadiums

to watch football matches for the first time.
---
19-India's first all-women station

Matunga

in Mumbai has entered Limca records.
---
20-British tennis player

Andy Murray

had undergone hip surgery in Melbourne, Australia.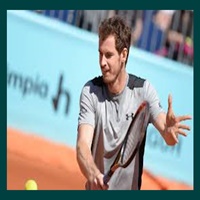 ---
21-Book on data about Indian elections, constituency wise, was released at

World Book Fair

in New Delhi.
---
22- Oscar-winning composer

A.R. Rahman

was announced the first brand ambassador of Sikkim.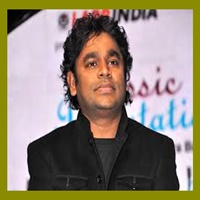 ---
23-Telangana government began work on the

IT tower

in Karimnagar.
---
24-Indian-origin chemist discovered new theory for how

life on Earth

may have begun.
---
25-Union Defence Minister

Nirmala Sitharaman

visited the Indian Naval Base INS Hansa in Goa to participate in the 'Raksha Mantri's Day at Sea' programme.
---
26-

Rafael Nadal

of Spain maintained the number one spot in the men's Association of Tennis Professionals (ATP) world singles rankings.
---
27-India to launch

31 satellites

including earth observation spacecraft Cartosat, on January 12.
---
28-Chief Minister Arvind Kejriwal has launched a pilot

'Delhi Common Mobility Card'

for Metro, buses.
---
29-International

Scotch

Day, (in honour of Scotland's whisky), will take place on February 8.
---
30-Britain"s Northern Ireland Secretary

James Brokenshire

resigned over ill-health.
---
31-Bangladesh has lifted ban on the export of India's national

fish hilsa

.
---
32-A new

coir policy and Cori-Vision 2020

will come up, Minister of State Giriraj Singh said.
---
33-Sridevi's revenge drama film

'Mom'

is set to be screened in Armenia this month.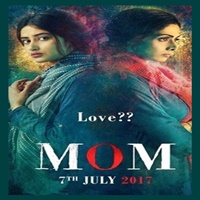 ---
34-

Oprah Winfrey

has become the first African-American woman, who has been honoured with the annual

Cecil B DeMille Award

at the 75th Golden Globes ceremony.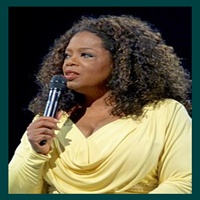 ---
Also, watch more current affairs for various competitive examinationshere
Watch GK/General Awareness/ General Studies for here 
Please follow and like us: