Please follow and like us:
Current Affairs for various competitive examinations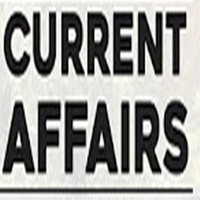 Welcome to Current Affairs section.
These are written mainly for aspirants of Banking, SSC, IBPS, or competitive exams like UPSC,  APPSC, TSPSC, TNPSC, IAS,  RRB State Level Public Service Commission, and other exams.
Current Affairs bits help in the last minute preparation for various exams.
Current Affairs One-Liners help a lot.
Watch below some of Current Affairs- One-Liners
Find Latest Current Affairs 2017
---
1- 5.1-magnitude earthquake hit

Sar Pol Zahab

city in Iran's western province of Kermanshah injuring 21 people.
---
2- America's most experienced astronaut

John Young

has passed away. He walked on the Moon during the Apollo programme and had the credibility to command the first space shuttle mission.
---
3- China's President

Xi Jinping

's is all set to eradicate extreme poverty by 2020.
---
4- After 80 years,

Sydney

has registered records of hottest day on Sunday hitting 47.3 degrees Celsius.
---
5- Union Tourism Minister

K.J. Alphons

has announced a tourism package of Rs 70 crore to develop religious and spiritual circuits in the Meghalaya state.
---
6-

Kartikey Singh Chouhan

, son of Madhya Pradesh Chief Minister Shivraj Singh Chouhan to start his political career.
---
7- Tibetan spiritual leader, the

Dalai Lama

and Bihar Chief Minister Nitish Kumar have jointly released a book on Buddhism at Bodh Gaya.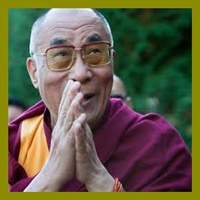 ---
8- Hyderabad Hunters have defeated Awadhe Warriors 6-(-1) in a

Premier Badminton League (PBL)

at the Jawaharlal Nehru Indoor Stadium in Chennai.
---
9- The Central Industrial Security Force

(CISF)

to take over the security of Victoria Memorial from mid-January.
---
10-

Chitra Santhe

, a street art festival began in Bengaluru.
---
11-Nagaland-based group Against Corruption and Unabated Taxation

(ACAUT)

has demanded President's rule and sought postponement of assembly polls.
---
12-Malaysia's veteran ex-leader

Mahathir Mohamad

was named as the opposition's prime ministerial candidate.
---
13-Pakistan"s opposition leader and cricketer-turned-politician

Imran Khan

denied third marriage reports, said he only proposed.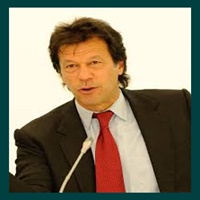 ---
14-Baroda has defeated Mumbai by 13 runs in

T20

zonal opener at the SCA Stadium.
---
Also, watch more current affairs here
Watch GK/General Awareness/ General Studies for here 
Please follow and like us: