Please follow and like us:
---
---
---
---
Current Affairs for various competitive examinations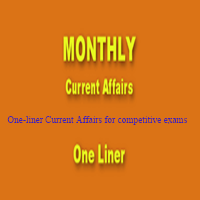 Thank You all for landing at the page of Current Affairs. As we know that to achieve success in the competitive examinations, Current Affairs play an important role.
Current Affairs one Liners play a lot in last minute preparation.
Watch below some of the Current Affairs Bits-
1- Senior BJP leader Vinay Katiyar made a controversial comment saying on Taj Mahal that it was Lord Shiva's temple called 'Tejo Mahal' which was converted into a mausoleum by Shahjahan.
---
2-The Railway Board has empowered Divisional Railway Managers (DRM) to re-engage retired rail staff
---
3-The Maharashtra government has released a sum of Rs 4,000 crore under the first phase of crore farm loan waiver scheme, Chief Minister Devendra Fadnavis said.
---
4-The Income Tax Department has launched an 'online chat' service to answer taxpayers queries
---
5- A Gandhi museum has been inaugurated in the coastal city of Durban on a small piece of land once owned by Mahatma Gandhi.
---
6-Malta's Prime Minister is Joseph Muscat.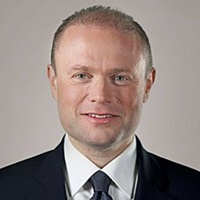 ---
7- Gold worth INR 120 crore has been transacted within six months of its launch on its platform, Mobile wallet company Paytm said.
---
8-NCLT- National Company Law Tribunal; CAPFs- central armed police forces; MHA- Ministry of Home Affairs; SAR- Search and Rescue; RPP- Rashtriya Prajatantra Party
---
9- India and Mozambique have agreed to expedite development of the giant Rovuma gas discovery, likely to be converted into LNG for exports.
---
10- Delhi Metro has launched a specially decorated train with 'Swacchta' slogans, Diwali greetings
---
11- National Museum of India Director-General is Dr. BR Mani. He is a prominent archaeologist
---
12- TDP state unit Working President A Revanth Reddy is likely to join Congress.
---
13- National Capital Territory of Delhi, Lt Governor is Anil Baijal
---
14-The government has launched a logo and tagline/slogan contest to promote country's Geographical Indicators (GIs)
---
15-Russian TV personality Ksenia Sobchak said that she planned to run in a presidential election next year
---
16-US Secretary of State Rex Tillerson said he would visit New Delhi next week.
---
17-Toowoomba, a city in Queensland of Australia was judged to have the best-tasting drinking water in Australia.
---
18- America President Donald Trump and his daughter Ivanka Trump have celebrated Diwali in Oval Office of the White House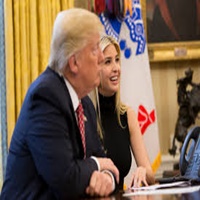 ---
19-Fiji to sell world's first climate-change a $50 million green bonds
---
20-Capt Safdar, Ayesha Gulalai among 261 lawmakers suspended by the Election Commission of Pakistan (ECP)
---
N.B:-
Watch more current affairs

here
Watch GK/General Awareness/ General Studies for

here 
Please follow and like us: