Please follow and like us:
---
Current Affairs for various competitive examinations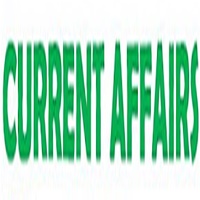 Welcome to Current Affairs section.
These are written mainly for aspirants of Banking, SSC, IBPS, or competitive exams like UPSC,  APPSC, TSPSC, TNPSC, IAS,  RRB State Level Public Service Commission, and other exams.
Current Affairs bits help in the last minute preparation for various exams.
Current Affairs One-Liners help a lot.
Watch below some of Current Affairs- One-Liners
Find Latest Current Affairs 2017
---
1- The Archery Association of India (AAI) will amend its constitution in conformity with the National Sports Development Code (NSDCI)
---
2-The Telecom Regulatory Authority of India (TRAI) has issued recommendations on Network Testing before Commercial Launch of Services.
---
3-Vice President M. Venkaiah Naidu, the Chairman of the Rajya Sabha also has disqualified rebel JD-U members Sharad Yadav and Ali Anwar from the upper house of Parliament.
---
4- Rohit Sharma to lead the squad in absence of Virat Kohli for the three-match Twenty20 International (T20I) series against Sri Lanka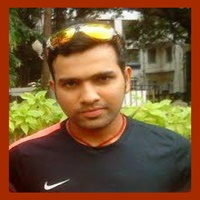 ---
5- Indian soccer team captain Sunil Chhetri married his long-time girlfriend Sonam Bhattacharya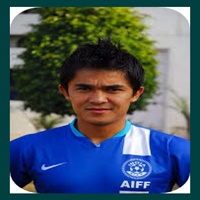 ---
6-The sixth edition of Delhi International Film Festival (DIFF), paid homage to actor Shashi Kapoor, who passed away.
---
7-An Odisha resident has given birth to conjoined twins with one heart, one liver
---
8-Assam cabinet panel to examine 3 tribes for the inclusion of Rabha, Tiwa, and Missing communities for Sixth Schedule
---
9-Veteran actor-filmmaker Shashi Kapoor died at a hospital in Mumbai.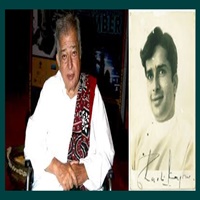 ---
10-DIAL- The Delhi International Airport Ltd; DCWA- Delhi Commonwealth Women's Association
---
11-Yemen say ex-President Ali Abdullah Saleh was killed in fighting with his former allies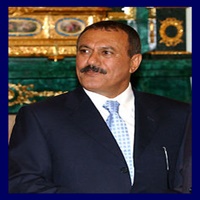 ---
12-The Scottish government has appointed its first trade envoy to the United Arab Emirates (UAE) and in the MENA region.
---
13-Pakistani music artists Shafqat Amanat Ali and Salman Ahmad have been saddened by Shashi Kapoor's demise
---
14-India and Germany signed a series of financial agreements
---
15-The BCCI included wicketkeeper-batsman Parthiv Patel and paceman Jasprit Bumrah for the three-match Test tour of South Africa.
---
16-Karvan-e-Aman' a bus has started operating between Srinagar and Muzaffarabad
---
17- The Cricket Association for Blind (CABI) has announced a 17-member squad for the fifth ODI World Cup that will be held in Pakistan and Dubai starting from January 7 to 21, 2018.
---
18-Facebook has introduced Messenger Kids to make it easier for children to safely video chat and message with family and friends
---
19-NASA is working with Illinois-based Bradley University to create 3D-printed habitats to be deployed on Mars, also known as Red Planet.
---
20-Cricket Association for Blind in India (CABI) President is Mahantesh G.K
---
21-India has allowed 1,300 Buddhists from Myanmar's Rakhine state to enter Mizoram
---
22-Infosys Foundation has given Rs 15.7 cr to the Tata Institute of Fundamental Research's (TIFR) International Centre for Theoretical Sciences (ICTS).
---
23-Zimbabwean President Emmerson Mnangagwa swore in Cabinet ministers, their deputies, and ministers of state
---
24-All India Football Federation (AIFF) senior vice-president Subrata Dutta to attend SPOBIS 2018, Europe's sports business meet
---
25-Congress President Sonia Gandhi has signed the first nomination paper for Rahul's elevation
---
26-SIFFCY- Smile International Film Festival for Children and Youth
---
27-US Defence Secretary James Mattis arrived in Pakistan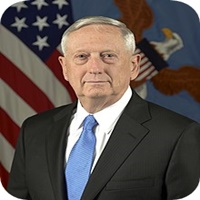 ---
28-Twinkle Khanna, Farhan Akhtar, Mithali Raj and Union Minister Smriti Irani will be a part of We The Women, a festival.
---
29-Facebook has opened a new office in London. It would hire 800 people
---
30-After the US and Britain, Australia to now scrutinize Facebook, Google, and Twitter
---
31- 27 statues of ancient Egyptian lioness goddess Sekhmet unearthed in Luxor
---
32-Australian MP Tim Wilson proposed Ryan Bolger in parliament after the same-sex marriage legislation was introduced to the Lower House.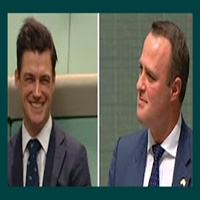 ---
Also, watch more current affairs here
Watch GK/General Awareness/ General Studies for here 
Please follow and like us: