Please follow and like us:
Current Affairs for various competitive examinations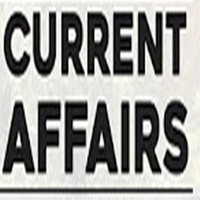 Welcome to Current Affairs section.
These are written mainly for aspirants of Banking, SSC, IBPS, or competitive exams like UPSC,  APPSC, TSPSC, TNPSC, IAS,  RRB State Level Public Service Commission, and other exams.
Current Affairs bits help in the last minute preparation for various exams.
Current Affairs One-Liners help a lot.
Watch below some of Current Affairs- One-Liners
Find Latest Current Affairs 2017
---
1- Actress Julia Stiles says the internet is like a carnivorous plant.
---
2-Prime Minister Narendra Modi remembered country's first President Rajendra Prasad on his 133rd birthday.
---
3-British singer-songwriter Ellie Goulding is a Global Goodwill Ambassador for UN Environment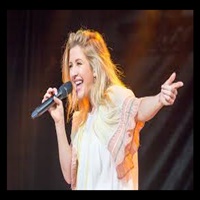 ---
4- China has launched a land exploration-satellite into a preset orbit.
---
5-Captain Virat Kohli joined Sachin Tendulkar and Virender Sehwag with the record of most number (six) of double centuries for
India in Test cricket. He achieved the feat on the second day of the third and final Test against Sri Lanka in Delhi on Sunday.
---
6-Virat Kohli broke the record of West Indian legendary batsman Brian Lara for most Test double tons as skipper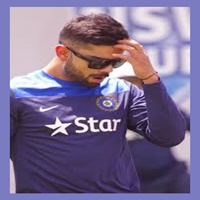 ---
7- Hindi film Gauru: Journey of Courage has won two awards at the 13th China International Children's Film Festival.
---
8- Iran President Hassan Rouhani has opened the first phase of the Shahid Beheshti Port in the southeastern city of Chabahar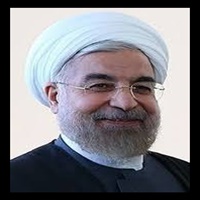 ---
9-The third edition of the Udaipur World Music Festival (UWMF) will begin in February.
---
10- Kenya's Zarika retained her World Boxing Council (WBC) defeating Zambian challenger Catherine Phiri.
---
11- Bhopal city marked the 33rd anniversary of the gas tragedy that killed thousands.
---
12- Chinas Xiao Bowen won Asian Golf Championship defeating Bryden Macpherson of Australia at the Asian Golf Championship in Xiamen (China)
---
13-Chennai-based doctor T.S. Chandrasekar won National award for the empowerment of disabled.
---
14-Kolkata-born Siddhant Sharma is the winner of the English singing talent show 'The Stage 3'.
---
15-Social activist Anna Hazare alleged that in spite of writing 32 letters to Prime Minister Narendra Modi, including 10 on the Lokpal and issues related to farmers and agricultural land, he did not receive a single reply.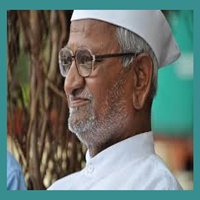 ---
16-Bihar Chief Minister Nitish Kumar announced an assistance of Rs one crore to cyclone-hit Lakshadweep
---
17-The Rajasthan government is planning to provide air services to all districts
---
Also, watch more current affairs here
Watch GK/General Awareness/ General Studies for here 
Please follow and like us: