Please follow and like us:
Current Affairs for various competitive examinations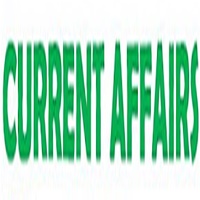 Welcome to Current Affairs section.
These are written mainly for aspirants of Banking, SSC, IBPS, or competitive exams like UPSC,  APPSC, TSPSC, TNPSC, IAS,  RRB State Level Public Service Commission, and other exams.
Current Affairs bits help in the last minute preparation for various exams.
Current Affairs One-Liners help a lot.
Watch below some of Current Affairs- One-Liners
Find Latest Current Affairs 2017
---
1-Veteran trade unionist and former Rajya Sabha member Sukomal Sen passed away.
---
2-Karnataka assembly has passed a bill to regulate the functioning of private hospitals
---
3-Bollywood Actor Irrfan Khan to be honored at the 14th edition of Dubai International Film Festival (DIFF)
---
4- The Haryana government has approved a monthly pension of Rs 10,000 to Matribhasha Satyagrahis (Hindi agitators) and journalists.
---
5-Minister of State for Health Anupriya Patel has inaugurated the National Biomaterial Centre (National Tissue Bank) in New Delhi. It aims to fill the gap between demand and supply.
---
6-India has set up panel to draft new Income Tax Act
---
7-India has successfully flight-tested the air variant of BrahMos supersonic cruise missile from a Sukhoi SU-30MKI fighter jet to hit a target in the Bay of Bengal
---
8- CPSEs- Central Public Sector Enterprises; ICR- Intra circle roaming
---
9-Morocco has participated in the 39th edition of the Cairo International Film Festival
---
10-Assam's prominent film actor Biju Phukan has passed away
---
11- The International Boxing Federation (AIBA) has launched GlovesUp programme to produce top quality boxers
---
12-Indian Air Force has become the first one in the world to fire BrahMos missile from air
---
13-Union Agriculture Minister Radha Mohan Singh has asked United Nations for declaring 2018 as International Year of Millets
---
14-Zimbabwe's former Vice President Emmerson Mnangagwa to take oath as new President
---
15-Mumbai is all set to host Luxury Lifestyle Weekend, a platform that will bring together luxe brands and consumers, in March.
---
16-Telangana government is all set to unveil retail policy in January
---
17-Cabinet has cleared ordinance for changes to the Insolvency and Bankruptcy Code (IBC)
---
18-The Union Cabinet has approved the constitution of the 15th Finance Commission
---
19-Rashtrapati Bhavan, the sprawling official residence of the Indian President in New Delhi is now open for public four days a week
---
20-The Union Cabinet has approved the introduction of new scheme 'Mahila Shakti Kendra' for rural women
---
21-IIEST- The Indian Institute of Engineering Science and Technology
---
22-Jharkhand ex-Chief Secretary Sajjal Chakravarty jailed for 5 years in fodder scam
---
23-Gujarat has banned release of Padmavati
---
24-The second edition of the JK Cement Swachh Ability Run took place in New Delhi.
---
25- Tamil Nadu has the highest number of women entrepreneurs in India, followed by Kerala and West Bengal
---
26- Virender Sehwag and Mohammad Kaif launched the inaugural edition of St.Moritz Ice Cricket 2018.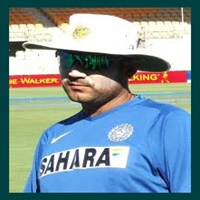 ---
27-The Union Cabinet has approved continuation of the scheme on Indian Institute of Corporate Affairs (IICA) for another three financial years (2017-18 to 2019-20)
---
28-The Union Cabinet has approved India's membership for the European Bank for Reconstruction and Development (EBRD)
---
29-Odisha Police issued an advisory against circulation of obscene videos
---
30-President Ram Nath Kovind and First Lady Savita Kovind paid floral tributes at the statue of Netaji Subhas Chandra Bose at the Indian National Army memorial in Manipur's Bishupur district.
---
31-Samsung India to set up 20 new Smart Healthcare centers in UP
---
32-Microsoft's translator app now supports Tamil translation in Office 365.
---
33-The Indian Space Research Organisation (ISRO) and Kochi-headquartered Central Marine Fisheries Research Institute (CMFRI) to help identify fishing zones
---
34-Facebook has launched digital, start-up training hubs in India
---
35-The Supreme Court rejected the plea on pet coke, furnace oil usage in the National Capital Region (NCR).
---
Also, watch more current affairs here
Watch GK/General Awareness/ General Studies for here 
Please follow and like us: