Please follow and like us:
---
Current Affairs for various competitive examinations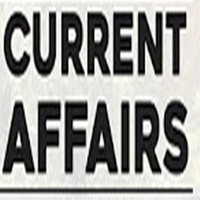 Welcome to Current Affairs section.
These are written mainly for aspirants of Banking, SSC, IBPS, or competitive exams like UPSC,  APPSC, TSPSC, TNPSC, IAS,  RRB State Level Public Service Commission, and other exams.
Current Affairs bits help in the last minute preparation for various exams.
Current Affairs One-Liners help a lot.
Watch below some of Current Affairs- One-Liners
Find Latest Current Affairs 2017
---
1-DGHS- Director General of Health Services; CHRI-The Commonwealth Human Rights Initiative; TSR- Tripura State Rifles
---
2-Union Urban Development Minister Hardeep Singh Puri said that waste management is the need of the hour
---
3- Nagaland Chief Minister T.R. Zeliang stressed the need for creating a Tourist Circuit for northeast India in order to connect all festivals of the eight states in the region.
---
4- At the 48th International Film Festival of India (IFFI) in Panaji, actress Shraddha Kapoor was felicitated with Youth Icon of NextGen of Indian Cinema tag.
---
5-Zimbabwe President Robert Mugabe has resigned from the country's top post after 37 years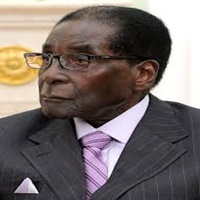 ---
6-President Ram Nath Kovind has inaugurated a 10-day Sangai tourism festival in Imphal and calls Manipur sports capital of India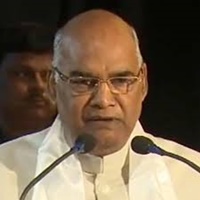 ---
7-International Film Festival of India (IFFI) Director is Sunit Tandon
---
8-A biopic on celebrated sweetmaker, the inventor of rasogolla Nobin Chandra Das is likely.
---
9-A Bahujan Samajwadi Party (BSP) candidate has deposited Rs 5,000 in coins for the state assembly elections. He hails from Navsari constituency in Gujarat
---
10-Switzerland-based international think-tank Horasis to organize first Asia meet in Kolkata
---
11-Singapore has offered J&K help in skill, riverfront development, and water management
---
12-The Odisha govt. to apply for Geographical Indication (GI) tag for 'Jagannath Rasagola' instead of 'Odishara Rasagola'.
---
13-Football legends Diego Maradona, Brazil's Cafu and Italy's Fabio Cannavaro to be present at the final draw for the 2018 FIFA World Cup set for December 1 in Moscow
---
14- MEPA- Meghalaya Editors and Publishers Association; GCCS- Global Conference on Cyber Space; NAB- National Accountability Bureau; DRI- The Directorate of Revenue Intelligence
---
15-The Haryana government has hiked two-fold increase in financial assistance given to World War II veterans and their widows.
---
16-Punjab based Sampurn Agri Ventures (SAVPL) has introduced a biogas-based power plant operating on paddy straw
---
17-The 11th edition of I-League, India's premier football league was launched in New Delhi.
---
18- Defence Ministry is likely to launch a social media campaign to encourage people to wear armed forces flag
---
19- Dalai Lama was honored with the 10th KISS Humanitarian Award at the Kalinga Institute of Social Sciences (KISS) in Bhubaneswar.
---
20-Indian, S.Korean team all set to recycle onion peels into nanogenerators
---
21-Arunachal Pradesh Governor, Brig. (Dr.) B.D. Mishra (Retd.) has flagged off Indo-Bhutan friendship car rally
---
22- US President Donald Trump is likely to declare N. Korea state sponsor of terror
---
23-Jordan has launched EU-supported solar plant
---
24-Moroccan city of Marrakech to host 2nd China-Africa Investment Forum
---
25-Judge Dalveer Bhandari was re-elected to the International Court of Justice (ICJ)
---
26-ASPIRE- Advanced Supersonic Parachute Inflation Research Experiment
---
27-NASA has completed the first test of its Mars 2020 mission's parachute-testing series
---
Also, watch more current affairs here
Watch GK/General Awareness/ General Studies for here 
Please follow and like us: