Please follow and like us:
Current Affairs for various competitive examinations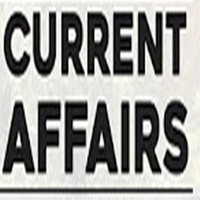 Thank You all for all for landing on the page of Current Affairs.
Current Affairs plays an important role in various competitive examinations conducted by various organizations.
Current Affairs bits help in the last minute preparation for various exams.
Current Affairs One-Liners help a lot.
Watch below some of Current Affairs- One-Liners
---
1-The US House of Representatives has passed tax cut plan
---
2-JIM- Joint Investigative Mechanism; OPCW- Organization for the Prohibition of Chemical Weapons; PAAS- Patidar Anamat Andolan Samiti
---
3- East Mediterranean 2017 NATO naval exercise has concluded in Turkey
---
4-French Sports Minister Roselyne Bachelot to pay $14,000 to tennis star Rafael Nadal over a doping allegation.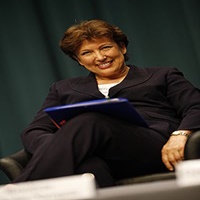 ---
5-Facebook has launched new tools for video creators
---
6-Facebook, Google, Twitter has joined the non-partisan 'The Trust Project' to fight fake news
---
7-The US has issued a travel alert for Europe
---
8-Singapore has suspended all trade ties with North Korea
---
9-Chinese technology giant Huawei has removed advert of product 'favoring Muslims'
---
10-Maharashtra Chief Minister Devendra Fadnavis has dedicated a proposed site for a memorial of Shiv Sena founder Bal Thackeray to mark his fifth death anniversary.
---
11-P.V. Sindhu crashed out of the China Open World Superseries Premier at Fuzhou (China) losing quarter-finals match to China's Gao Fangjie.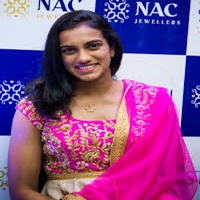 ---
12-Cisco has announced a $1 billion programme initiative to fund smart cities
---
13-Reliance General Insurance has signed a comprehensive Bancassurance agreement with YES Bank
---
14-Uber has launched a light web-based version of Uber m.uber.com in India. It will help people book their rides on computers or tablets.
---
15-The International Civil Aviation Organisation (ICAO) has carried out 'Universal Safety Oversight Audit' of India
---
16- A total of 1,485 athletes will attend taekwondo championship in Yogyakarta province of Indonesia
---
17-C-DAC- Centre for Development of Advanced Computing; EPCA- Environment Pollution (Prevention and Control) Authority
---
18- Veteran Sarod player Amjad Ali Khan has been awarded for excellence in Indian classical music
---
19-Microsoft Co-founder and Co-Chair of Bill and Melinda Gates Foundation, Bill Gates have called for running the agriculture sector like a business in Visakhapatnam.
---
20-The Vancouver Film School (VFS) has signed a Memorandum of Understanding with the Telangana government to create its satellite campus in Hyderabad.
---
21-Kuwait's Jazeera has launched Kuwait-Hyderabad flight, to connect 3 more cities of Mumbai, Ahmedabad, and Kochi to its network
---
22- India-Japan to jointly work towards a joint lunar mission soon
---
23-Zimbabwe President Robert Mugabe made first public appearance after military takeover
---
24-Digital marketing firm, GenY Medium is all set to launch operations with Toronto, Canada
---
25-Moroccan Princess Lalla Hasnaa has co-chaired UN session on education at Bonn. The theme is 'Global partnerships to combat climate change through education'
---
26-Microsoft Founder Bill Gates has recalled first meeting with Andhra Pradesh Chief Minister N. Chandrababu Naidu for the first time over 20 years ago.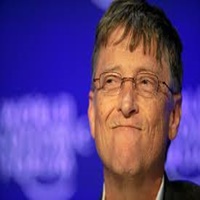 ---
27-Bihar has announced reservation in elections to the more than 500 Primary Agriculture Cooperative Societies (PACS) of farmers in rural areas of the state.
---
28-Punjab, Haryana has procured 238 lakh tonne paddy
---
29-India and France have agreed to cooperate on the security architecture of the Indian Ocean Region.
---
30- The National Green Tribunal (NGT) has cleared the hurdles in the construction of Andhra Pradesh's new state capital Amaravati.
---
31-Rajiv Gandhi International Airport in Hyderabad will begin work on the second terminal from February
---
Also, watch more current affairs here
Watch GK/General Awareness/ General Studies for here 
Please follow and like us: